1x1 – Folge 1
Suleiman accedes the throne and becomes the Ottoman Empire's newest Sultan. Slave girl Alexandra is being transported across the Black Sea to Istanbul to join the Sultan's harem.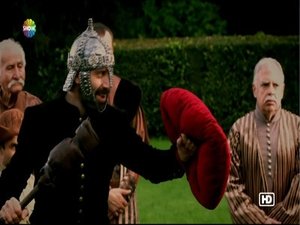 1x2 – Folge 2
Alexandra prepares for her first visit to Sultan Suleiman's chambers. Suleiman sends an envoy to Hungary and the seeds of a forbidden love begin to take root in the palace.
1x3 – Folge 3
Suleiman sends an ambassador to the Hungarian King who sends an unexpected gift in return. Mahidevran falls sick and the palace doctor reveals surprising news. Hurrem's battles with Mahidevran become physical.
1x4 – Folge 4
Hurrem is seriously injured in her fight with Mahidevran and repercussions are felt throughout the palace. Angry with King Ladislas, Suleiman sends troops to take Belgrade. The love between Abraham and Hatice continues to grow.
1x5 – Folge 5
Know what this is about? Be the first one to add a plot.
1x6 – Folge 6
Know what this is about? Be the first one to add a plot.
1x7 – Folge 7
Know what this is about? Be the first one to add a plot.
1x8 – Folge 8
Know what this is about? Be the first one to add a plot.
1x9 – Folge 9
Know what this is about? Be the first one to add a plot.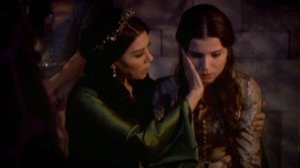 1x10 – Folge 10
As he prepares to invade the island of Rhodes in 1522, Suleiman is still displeased with his concubine Hurrem; Hatice continues to brood over her betrothal to Piri Pasha's son, since she is in love with Ibrahim. Siege of Rhodes ends.
1x11 – Folge 11
Suleiman survives assassination attempt thanks to Pargali. Hurrem delivers a baby girl. Hatice's fiancee falls sick. At the end Suleiman discovers love letter of Ibrahim and has him brought to his presence.
1x12 – Folge 12
Hatice's fiancee has tuberculosis and the engagement is postponed. Ibrahim asks permission to go visit his family in Parga, Greece. Mahidevran and Hurrem vie to sleep with Suleiman next.
1x13 – Folge 13
Ibrahim visits with his family in Greece but is soon recalled home by Suleiman. Hatice's love for Ibrahim is revealed to Valide Sultana by Hurrem, who is later accused of the murder of a concubine who insulted her.
1x14 – Folge 14
Investigation in the murder of a concubine continues. Hurrem as the main suspect is finally removed from the palace under Suleiman's orders. Two Pashas are demoted. Ibrahim visits Hurrem in order to make her an offer she cannot refuse.
1x15 – Folge 15
Hurrem suffers in her banishment. Leo, Hurrem's former love shows up in town. Hatice's engagement party takes place in the palace's garden. Hurrem accepts Ibrahim offer and returns home. Sedika is sent to Suleyman's room by Valide.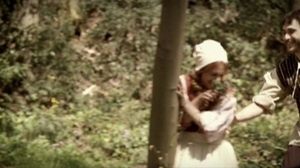 1x16 – Folge 16
Sadika survives an attempted rape by her co-conspirator, who is then beheaded. Mehmet almost drowns in a pool. Hurrem is pregnant again. Leo is recruited to paint Suleyman's portrait, but Hurrem has still not seen his face.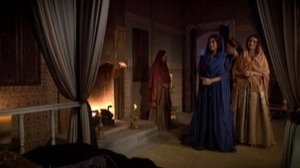 1x17 – Folge 17
Hurrem delivers a third child, Selim (who will become the Sultan upon Suleiman's death). Mustafa all of a sudden is eight years old later. Master Leo is finally brought in Hurrem's presence and the two see each other.
1x18 – Folge 18
Ibrahim is sent to Egypt to quell a rebellion. Hatice finds out she is pregnant. Hurrem maneuvers to inhabit Hatice's former room to spite Mahidervan. Hurrem manages to talk to Leo. Nigar Kalfa is attacked.
1x19 – Folge 19
Nigar Kalfa is forced to spy on Hurrem. Ahmet Pasha's short term rebellion is brought to an end. Hurrem loses the ring Suleyman gave her. The Janissaries rebel against their Ruler while he is hunting in Edirne. Hatice takes a bad fall.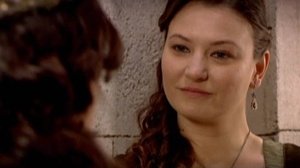 1x20 – Folge 20
The Janissaries rebellion comes to an end and the leaders are beheaded. Hatice loses her baby after a fall. Nigar Kalfa discovers that Leo has feelings for Hurrem. Suleyman make a move on Sadika.
1x21 – Folge 21
Hurrem finds out Suleyman slept with Sadika. Nigar Kalfa is bossed by the two Sultana. One day she confides in Ibrahim Pasha and tries to kiss him, but he sternly rebuffs her. Ferhat Pasha, Suleyman's brother in law, is sentenced to death.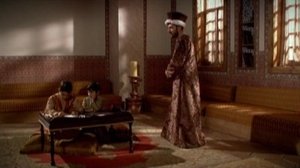 1x22 – Folge 22
Hurrem prevails over Suleyman to send away the Russian "gifts." Leo is still longing for Hurrem. Ibrahim has a premonition about his fate. Gulsah goes on a murder mission.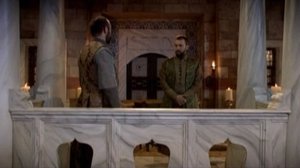 1x23 – Folge 23
Gulsah is severely beaten by Mahidervan for her murderous attempt. Hurrem fears for her life and Mahidervan is growing sad as Suleyman continues to to ignore her. Leo's letter to Hurrem is intercepted by Ibrahim. Gritti, the son of the Venetian Doge, grows in importance at the court.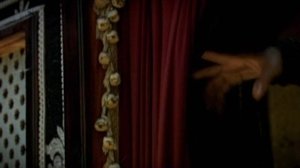 1x24 – Folge 24
Ibrahim has Leo arrested and threatens Hurrem to reveal her love story to Suleiman, giving her suicide as the only way out. Sadika attempts to kill the Sultan.
Quelle:
themoviedb.com