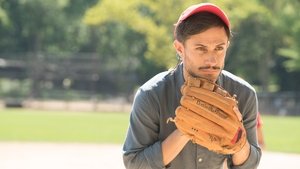 2x1 – Seien Sie ein strenger Papi
The New York Symphony Orchestra is midway through their season and on the surface things are going well: audiences are happy and the musicians are playing better than ever. But offstage, things are beginning to unravel.
Gesehen von 5 Usern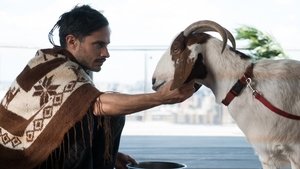 2x2 – Nichts klingt wie Nashornvorhaut
Rodrigo is forced to make some changes, not only in how he conducts himself but his orchestra, after a near-disaster during a live performance.
Gesehen von 5 Usern
2x3 – Nicht Dame, sondern Schach
After one drum circle too many, Rodrigo is evicted from his apartment -- though it doesn't take him long to find a new roommate. Hailey and Lizzie help Bradford record his podcast about a famed building for artists. Hailey thinks about her future as one of the tenants recounts some famous performances. The threat of a strike causes some musicians to feel the heat.
Gesehen von 5 Usern
2x4 – Tschechischer Absinth
Guest cellist, Andrew Walsh (Dermot Mulroney) invites Hailey out to see Lang Lang play, and gives her, her first real glimpse inside the world of classical music's elite crew. Thomas and Rodrigo enjoy a rare guys night in and end up in a tent in a living room, exploring the farthest corners of their minds. Gloria proves she is more than she appears.
Gesehen von 5 Usern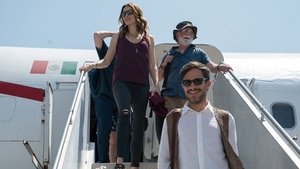 2x5 – Mexikanische Sinfonie
Hailey has more work than she planned on during the orchestra's Latin American tour. When a stolen violin threatens the tour's final concert in front of Rodrigo's former maestro and a potential major donor, Rodrigo has to call in an old friend. An adventure through Mexico City's underworld ensues.
Gesehen von 5 Usern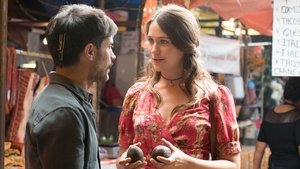 2x6 – Ein Blick in die Zukunft
Rodrigo shows Hailey HIS Mexico and takes her to a performance of his childhood youth orchestra. Thomas and Gloria meet with Juan Luis Delgado, the richest man in Mexico. Cynthia gets a surprise visitor and ends up in an unexpected position. Maestro Rivera, Rodrigo's mentor, asks him to fulfill a promise.
Gesehen von 5 Usern
2x7 – Emotionales Gepäck
The gang celebrates Betty's 35 years in the orchestra with some tequila and a special guest. Hailey breaks the cardinal rule of touring: what happens on the road, stays on the road. Negotiations hit a wall and the idea of a work stoppage begins to sink in. Rodrigo develops a mysterious ailment, and must adjust his senses while filming for a new Virtual Reality video game.
Gesehen von 5 Usern
2x8 – Mit der Mordwaffe begraben
Thomas shares his symphony with soon-to-be-ex-wife Claire, who finds the music absolutely breathtaking. A funeral becomes the setting of backstage plotting between the orchestra and the board. Rodrigo attempts to let go of something from his past, but she will have nun of it. Hailey goes on a date with a board member and finds out more than she thought she would.
Gesehen von 5 Usern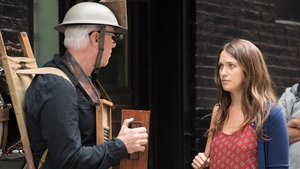 2x9 – Funkel, funkel, kleiner Stern
Lennox, a guest "enfant terrible" conductor, brings some anger and fury to the orchestra. Thomas battles his oldest demons and hears the crash of his legacy. Rodrigo does everything in his power to keep the world around him from going out of tune. Nina and Cythia disagree on negotiation tactics. Through the chaos, priorities become clearer. Changes will be made.
Gesehen von 5 Usern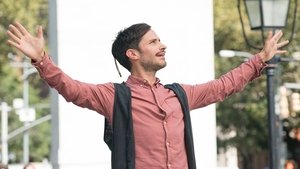 2x10 – Dieses Orchester lebt
Things are about to erupt between the board and the orchestra, and Rodrigo prepares to do whatever it takes. As the tables turn with each double cross, no one is safe. Not even the greatest composers in history. The future is uncertain.
Gesehen von 5 Usern
Quelle:
themoviedb.com