1x1 – Episode 1
Yi Yeong gets caught pretending to study. Hong Ra On meets Yi Yeong while pretending to be one of her male clients.
Gesehen von 1 User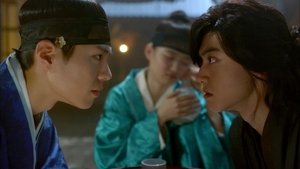 1x2 – Episode 2
Ra On and the other new eunuch trainees are subjected to several different kinds of exams. The palace is abuzz with the news that the Queen is pregnant.
Gesehen von 1 User
1x3 – Episode 3
Yeong intervenes again in the eunuch exams and is confused by Ra On's reaction. The King fears he is losing his mind.
Gesehen von 1 User
1x4 – Episode 4
Ra On finds out that her palace buddy is actually the Crown Prince. The palace prepares for the Qing envoy and the King's birthday festival, and Ra On has to decide if helping the Crown Prince is worth risking her life.
Gesehen von 1 User
1x5 – Episode 5
Yi Yeong tries to find the dancer from the festival, and Ra On catches a cold. The Princess is still trying to find the man who sent her love letters.
Gesehen von 1 User
1x6 – Episode 6
Yi Yeong is upset that Ra On went off with Yoon Sung, but still comes to her aid when she is in danger.
Gesehen von 1 User
1x7 – Episode 7
Rumors about the Crown Prince and Eunuch Hong run rampant. Yoon Sung offers Ra On a way out.
Gesehen von 1 User
1x8 – Episode 8
Yi Yeong discovers Ra On's secret and the court officials show Yi Yeong their displeasure. Byung Yeon continues his search for Hong Gyeong Nae's daughter.
Gesehen von 1 User
1x9 – Episode 9
Ra On is uncomfortable around Yi Yeong now that he knows her secret. The Princess goes missing during a game of hide and seek.
Gesehen von 1 User
1x10 – Episode 10
The King decides he wants to marry off the Crown Prince to help solidify the kingdom. Ra On is devastated when she finds out.
Gesehen von 1 User
1x11 – Episode 11
Poison is found in the King's food. The Crown Prince questions his judgement and looks to Ra On for solace.
Gesehen von 1 User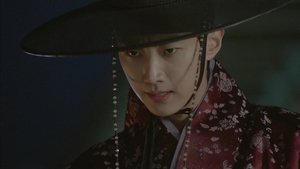 1x12 – Episode 12
As more people learn the name of the rebel's daughter, Ra On's safety in the palace becomes more tenuous.
Gesehen von 1 User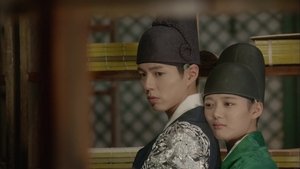 1x13 – Episode 13
Ra On returns to the palace, knowing that she cannot stay.
Gesehen von 1 User
1x14 – Episode 14
Yi Yeong pines for Ra On, but wedding preparations continue.
Gesehen von 1 User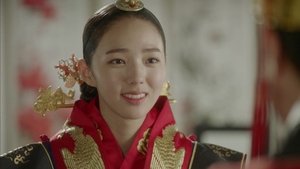 1x15 – Episode 15
Everyone is still after Ra On, and Yi Yeong asks Byung Yeon to get her to safety.
Gesehen von 1 User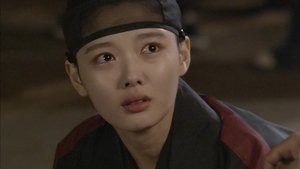 1x16 – Episode 16
A new discovery destabilizes the King and the wedding is postponed. Yi Yeong's secret is revealed.
Gesehen von 1 User
1x17 – Episode 17
Byung Yeon has to make a choice. Yi Yeong shirks his Crown Prince duties and spends his time investigating the Kim Family.
Gesehen von 1 User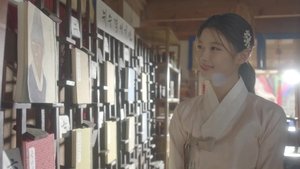 1x18 – Episode 18
In the gripping finale, Ra On rushes to the palace, the Queen's secrets are brought to light, and Yoon Sung must choose between his family and Ra On.
Gesehen von 1 User
Quelle:
themoviedb.org