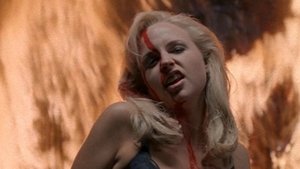 1x1 – Der jüngste Tag
Frank, Peter Watts from the Millennium Group and Lt. Bletcher and Det. Giebelhouse from the Seattle P.D. are after "The Frenchman", a sexually confused serial killer obsessed with prophecies, who targets strippers and gay male hookers.
Gesehen von 4 Usern
1x2 – Gehenna
Discovery of cremated human remains in a public park, leads Frank, his mentor Mike Atkins and Peter Watts from the Millennium Group to a doomsday cult of teenage telemarketers brainwashed by their mysterious monstrous leader.
Gesehen von 4 Usern
1x3 – Heute hier, morgen tot
Frank teams up with Jim Horn, a troubled profiler and candidate for the Millennium Group, in order to catch a deranged serial killer, but Horn's psyche starts to crack under pressure.
Gesehen von 4 Usern
1x4 – Der Richter
Frank Black is called in to catch a bizarre serial killer who mails his victims' body parts to seemingly random addresses. However, Frank senses that the killer may just be someone's puppet.
Gesehen von 4 Usern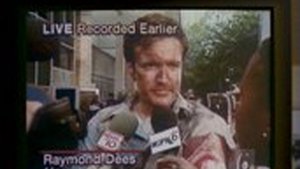 1x5 – Einmal ein Star
Frank and Peter head to Washington in order to help the FBI investigate a serial bomber.
Gesehen von 4 Usern
1x6 – Dein Reich komme
Frank investigates a serial killer who seems to be targeting the clergy.
Gesehen von 4 Usern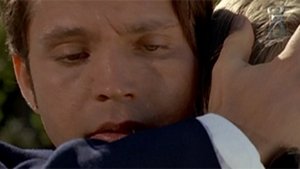 1x7 – Die Schrift aus Blut
Frank tries to catch a troubled young pretender who is the main suspect in a string of brutal murders at funerals.
Gesehen von 4 Usern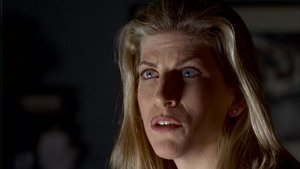 1x8 – Das lange Schweigen
Catherine tries to help a now adult traumatized victim of incest take her influential father to criminal court before he does the same thing to her young sister.
Gesehen von 4 Usern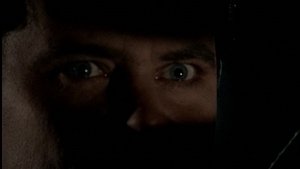 1x9 – Sklaven der Angst
Frank tries to catch a killer who is targeting families with expensive security systems. Catherine tries to help the traumatized little daughter of two of his victims.
Gesehen von 4 Usern
1x10 – Angel
Frank is brought in to help the sheriff's office catch a troubled girl and her murderous boyfriend who are seemingly on a killing spree, but Frank suspects that they may actually be searching for someone.
Gesehen von 4 Usern
1x11 – Die Sünden der Väter
Frank investigates a series of abductions of teen boys in a small gated community. After one of them is found dead and a cryptic message is found, Frank tries to figure out the killer's motives before more kids end up dead.
Gesehen von 4 Usern
1x12 – Tote Jahre
A pharmacist drugs unsuspecting couples and forces them to enact his sexual fantasies.
Gesehen von 4 Usern
1x13 – 1000 letzte Tage
The Group investigates the suicides of identical twin girls born seven years apart in different families. Dennis Hoffman, a noisy man obsessed with the apocalyptic planetary alignment prophesied to occur in 2000, helps Frank on the case.
Gesehen von 4 Usern
1x14 – Zwei und Zwei
Frank links two seemingly unrelated murders to the modus operandi of a psychopathic serial killer caught twenty years before while trying to kill Frank, and who's still in prison serving his life sentence.
Gesehen von 4 Usern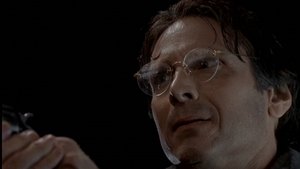 1x15 – Im Zeichen Luzifers
When his sister-in-law is kidnapped at her child's baptism, Frank must calm his brother and find the kidnapper before it is too late. For the first time, Frank's daughter shows signs that she has inherited some of Frank's strange gift.
Gesehen von 4 Usern
1x16 – Engel sterben nicht
Frank is asked to develop a psychological profile on a sheriff who confessed to murdering his entire family.
Gesehen von 4 Usern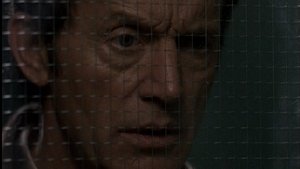 1x17 – Der Versuch
After waking up in an alley with blood oh his hands and no memory of the last few days, Frank has the bad feeling that someone has been murdered. Watts helps him retrace his steps back to a clinic specialized for clinical trials.
Gesehen von 4 Usern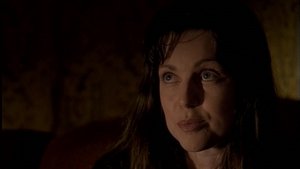 1x18 – Gesichter des Bösen
While assisting the FBI in the hunt for an escaped serial killer, a mad doctor he put in prison, Frank unknowingly meets his demonic, inhuman nemesis and the mastermind of unspeakable evil who claims the life of someone close to him.
Gesehen von 4 Usern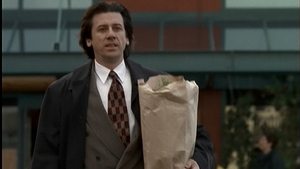 1x19 – Tote Freunde
Told in flashback, the story follows Frank and the Millennium Group who become pawns in the otherworldly battle between the devilish lawyer of a schizoid satanic serial killer and a mysterious young man.
Gesehen von 4 Usern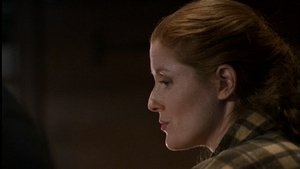 1x20 – Der Pferdemörder
Frank hunts down a serial-killer-in-the-making who takes pleasure in slaughtering horses.
Gesehen von 4 Usern
1x21 – Der Schwarze Mann
Frank and Peter try to catch a Russian murderer with links to Chernobyl. In their search they discover chilling information with apocalyptic ramifications.
Gesehen von 4 Usern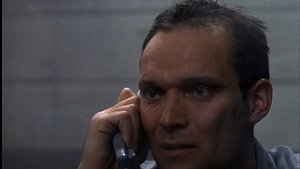 1x22 – Schweigen ist Gold
Frank is asked to clear the name of a man who may have been mistakenly convicted of murdering his wife. His investigation leads to a serial killer who's just claimed his latest victim. Meanwhile, Frank's stalker comes for Catherine.
Gesehen von 4 Usern
Quelle:
themoviedb.org