1x1 – War of the Silver Kings
We first glimpse Bret unshaven & dirty, lugging a rifle, trying to register at a classy hotel. Using the $1000 bill pinned inside his jacket, and adding some dollar-size strips cut from a newspaper, Bret cadges a room via a bulging envelope for the guest safe. Changing into his gambler's duds for a poker game including the company town's silver baron Phineas King, Bret (James Garner) wins - and only Bret hints that King is a card cheat. King's casino manager, Big Mike McComb has Bret beaten, but won't have him killed. Big Mike (screenwriter/ex-con Leo Gordon) becomes ...
Gesehen von 1 User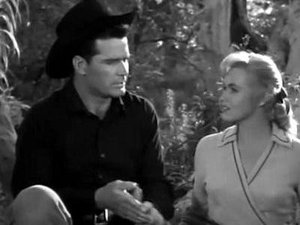 1x2 – Point Blank
Kicked out of one town, jailed for running a con in the next, Bret's luck turns when a sultry waitress eases him out of stir to work as a spotter in a casino. A cattle drive's heading to Bent Fork, so the casino's soon jammed with drunken cowpokes raring to cheat at cards and start shooting. Bret's sharp benefactor Molly proves an alluring mystery: why's she staying in the hottest, driest town in the West, since she has two quick-tempered suitors already, the straight-arrow sheriff and a bank clerk?
Gesehen von 1 User
1x3 – According to Hoyle
A Southern belle targets Bret and cleans him out at poker. Bret gets staked to switch to a different paddle-wheeler, so she'll follow, and plenty spectators will too. Different riverboat, same result. Samantha Crawford explains that Bret took her father for $50,000 - who embezzled to cover his losses and is now in prison. Samantha's raising money to make restitution, but she's still short, and Bret's broke again. As Pappy said "man's the only animal that can get skinned more than once," so Bret proposes they combine forces.
Gesehen von 1 User
1x4 – Ghost Rider
Bret is robbed by The Kid and trails him to a poker game, but The Kid's just been killed. As the winners rake in The Kid's money, they ask newcomer Bret if The Kid (Edd Byrnes, Kookie on "77 Sunset Strip") was a friend. "No but the money was," Bret sighs. Bret spies an entrancing widow sobbing on a bench, gives her a ride, but she vanishes in the chilly dark, wearing the coat containing the remainder of Bart's money. White Rock's townspeople ridicule Bret's tale, because she died weeks before (June 1872). When the local undertaker takes a gunshot at him, Bret's ...
Gesehen von 1 User
1x5 – The Long Hunt
Fleeing sore losers, Bret is saved from death by stage robber Lefty Dolan who obligates Bret with a dying wish - free the man wrongly convicted in another heist, instead of Lefty. Lefty lives long enough to clue in Bret to tracking 2 other menacing gang members, Rex and Whitey. When Bret cons his way into prison to talk to the innocent prisoner Jed, Bret's pledged to an even stranger promise - don't tell Jed's wife there's any hope of saving him. Citizen Kane-style cinematography, in the first of many Maverick episodes directed or written by Doug Heyes.
Gesehen von 1 User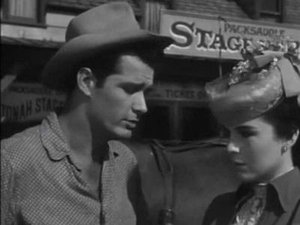 1x6 – Stage West
Bret comes to the assistance of a Eastern woman who came west when she learns of her husband's gold strike. A ruthless family of ranchers have killed her husband, though, and try to convince the young lady that they are her late husband's partners.
Gesehen von 1 User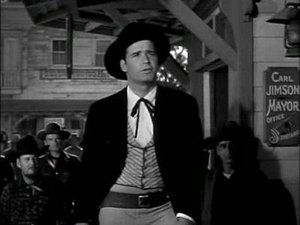 1x7 – Relic of Fort Tejon
Bret wins a "full-blooded Arabian mount" in a poker game, but soon discovers he's been conned - the Arabian mount turns out to be an overly-affectionate camel. While fleeing the dromedary, Bret stumbled into a small town and runs into an old flame who's engaged to the town's mayor. Bret soon learns that the mayor runs a crooked gambling hall and isn't above shooting card players when they stumble onto his cheating ways.
Gesehen von 1 User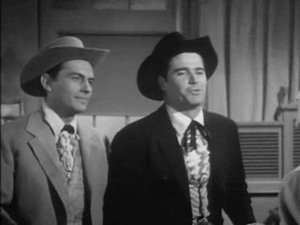 1x8 – Hostage
Intros brother Bart (Jack Kelly) teaming with Bret to board a riverboat's maiden voyage, sold out to Creole aristocrats with gambling fever. To crash the private cruise, the Mavericks intro themselves to the ship's French owner, whose lovely daughter Yvette is shanghaied right after the Mavericks are rebuffed. The brothers pursue the kidnappers, hoping to win the jeune fille, an invitation, and a reward. At the New Orleans cabaret where the Mavericks meet Yvette, pop singer Don Durant ("Johnny Ringo") croons "Get Along Home Cindy" to her. Durant was a runner-up for ...
Gesehen von 1 User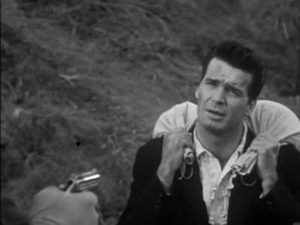 1x9 – Stampede
Bret & new character Dandy Jim join a gold rush to even a score with Cadiz, a crooked gambler who cleaned them out. Cadiz's brawler Battling Krueger is taking on all comers, and en route Bret crashes into a possible challenger, eco-warrior/mountain man Noah, complete with a pet skunk.
Gesehen von 1 User
1x10 – The Jeweled Gun
Bart doesn't like being employed at all, but accompanying a beautiful, moneyed widow on a stagecoach apparently wasn't ruled out by Pappy. Though they are traveling North from Old Santa Fe through badlands, the coach's heating up. The closer they get to Laramie, the more Bart wants to combine business & pleasure. Are those danger signs he's ignoring from not-so-demure Daisy? Is protecting her making Bart love-blind and vulnerable ? Which is the real danger: varmints he's been hired to protect her against - or her jeweled gun?
Gesehen von 1 User
1x11 – The Wrecker
Bret Maverick wins the right to join a ring of shipwreck salvagers, but he is soon in debt up to his neck when he engages in a spirited bidding contest, spending $21,000 for a ship whose cargo is apparently only worth half that. Brother Bart soon finds out why their unknown rival was willing to bid so high - in addition to a bales of silk and rice, the wreck's hold is full of illegal opium.
Gesehen von 1 User
1x12 – The Quick and the Dead
Maverick is looking for the man who paid him with stolen money during a poker game to clear his name with a marshal who is looking for him. His investigation leads him to a town where he takes a job as a dealer in a saloon. Not only does he find information regarding the men who stole the money but also gets involved with a feud between one of the men and Doc Holliday.
Gesehen von 1 User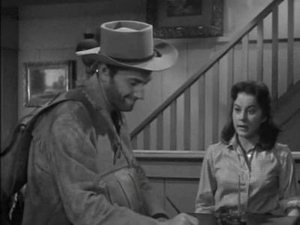 1x13 – The Naked Gallows
Bart's nosing round Bent Spur pursuing his friend's murderer. Bart was so down on his luck, he spent a winter trapping beaver outside town. Bent Spur's overstocked with red herrings, who too easily slip through the fingers of Sheriff Barney F, including the killer, broken out of jail by the evil Brink. The murder victim's brassy lady-friend/casino partner is a quick rebounder, who immediately sidles up to the suspicious Bart.
Gesehen von 1 User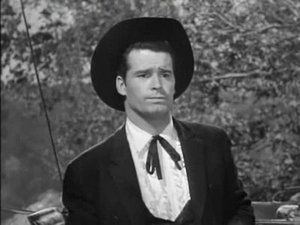 1x14 – Comstock Conspiracy
Bret goes to the office of a wealthy mine owner to collect a substantial gambling debt. When the man refuses to pay and then draws his gun, Bret is forced to kill him. Bret goes to report the shooting, but when he returns the corpse is gone, the bulled-riddled office has been repaired and the law officer is not amused at being awakened in the wee hours of the morning to investigate a non-crime. Bret is even more perplexed when he meets the mine owner he killed in the flesh, and the man meekly gives him the $10,000 he owed him. A beautiful woman whose father is missing...
Gesehen von 1 User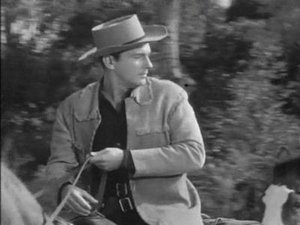 1x15 – The Third Rider
Stranded, Bart Maverick has to catch a ride with 2 horsemen. When a posse appears they flee. One horseman escapes, while the other is killed by the posse. Bart becomes the chief suspect in a robbery/murder the horsemen are suspected of.
Gesehen von 1 User
1x16 – Rage for Vengeance
Bret agrees to serve as the bodyguard for a woman traveling with $200,000 in cash to a small Montana town. En route, he discovers that the money in the suitcase he's guarding is all counterfeit.
Gesehen von 1 User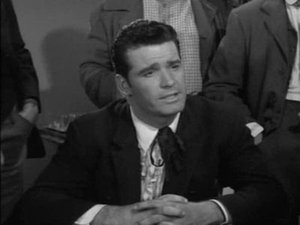 1x17 – Rope of Cards
Bret is selected to serve on the jury of a murder trial and finds himself the only member who refuses to believe that the defendant is guilty.
Gesehen von 1 User
1x18 – Diamond in the Rough
A San Francisco tycoon takes a dislike to Bart and has him beaten, robbed and thrown on board a sailing ship bound for New Orleans. Maverick vows revenge and with the help of a pair of charming, but broke, French countesses, returns to the City on the Bay to extract the $17,000 that was stolen from him. Maverick discovers that his nemesis is plotting a multi-million scam by fleecing his fellow millionaires by selling stock in a phony diamond field and is determined to protect his friends and recover his money at the same time.
Gesehen von 1 User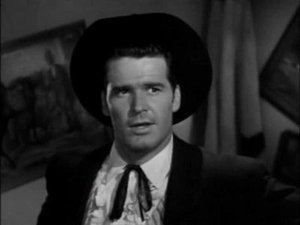 1x19 – Day of Reckoning
When a cowhand accuses Maverick of cheating at cards, the local marshal intercedes, but the blow that knocked the young man wound up killing him. When the cowhand's trail boss and ramrod gang up on the marshal and kill him, the town's printer publishes an angry broadside accusing the ranchers of murder, which causes the trail hands to threaten to destroy the town. The local businessman must decide whether to band together or turn the printer over to the angry cowboys.
Gesehen von 1 User
1x20 – The Savage Hills
A beautiful con woman convinces Bart that a fellow hotel guest is really the leader of a counterfeit ring in possession of the plates to print the phony money. After Bret helps steal the plates, he learns that the gangster is really a Secret Service agent and the two men join forces to reclaim the plates before they're put to criminal use.
Gesehen von 1 User
1x21 – Trail West to Fury
Trapped by a flood with Dandy Jim Buckley, the Maverick brothers while away the time by explaining why they can't return to Texas. Soon after the Civil War, the boys return home and discover that the town's unscrupulous storekeeper is plotting to grab enough land in three counties to form a 5000 square mile ranch. When the Mavericks agree to lead a cattle drive for the storekeeper's principal rival, he frames them for murder. Now Bret must lead the herd across Comanche territory to Fort Adobe with the army in pursuit, while Bart searches for the only witness to the ...
Gesehen von 1 User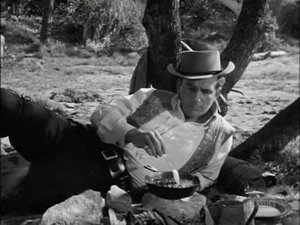 1x22 – The Burning Sky
Travelling across the Arizona desert, the stagecoach conveying Bart Maverick and his companions is attacked by what appear to be Apache Indians. The passengers manage to reach the ruins of an adobe house and soon discover that the men besieging them are actually Mexican bandits who want something that one of the passengers possesses. As the broiling heat takes its toll, Bret attempts to discover which one of his fellow wayfarers is protecting a secret worth fighting, and possibly dying, for.
Gesehen von 1 User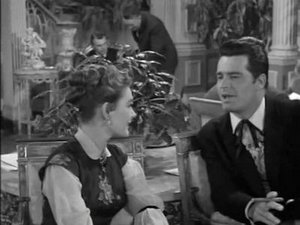 1x23 – The Seventh Hand
Samantha Crawford invites five of the wealthiest and most influential poker players in the west to a game and stakes Bret to $20,000 to compete in the contest. After the game is robbed of more than $100,000 by two gunmen, Bret is accused of complicity and discovers that Samantha received the money she gave Bret from a shady third party. Their reputations at stake Bret and Samantha pursue the crooks into Sioux territory in the Black Hills in order to recover the money.
Gesehen von 1 User
1x24 – Plunder of Paradise
Bart Maverick and Big Mike McComb are invited to a remote Mexican fishing village to help locate and remove buried treasure from under the nose of the authorities. When they arrive, the man who asked for their help has disappeared and in his place they find a marooned saloon singer, a woman claiming to be the missing man's wife and a gang of Mexican bandits who dog their every step.
Gesehen von 1 User
1x25 – Black Fire
Crusty old General Eakins summons all his living relatives to his ranch to assess who'll inherit his fortune. Bret Maverick fills in for obnoxious ne'er-do-well nephew Homer Eakins, a snooty painter, while Eakins pretends to be Maverick. The General takes a liking to the "new, improved" Homer Eakins, who the General hasn't seen since Homer was a tyke. Then the relatives start being killed, one by one...
Gesehen von 1 User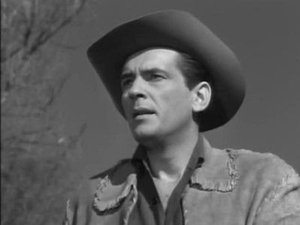 1x26 – Burial Ground of the Gods
Bart trails a thief to the Wyoming badlands where the man is leading a woman and her fiancé to where he claims to have seen her supposedly dead husband. In order to regain his money, Bart must join the party and make sure they can return safely to Denver after crossing sacred Sioux Indian territory.
Gesehen von 1 User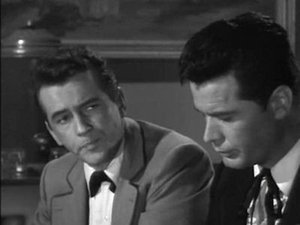 1x27 – Seed of Deception
Bret and Bart ride into a small Arizona town and are mistaken for Wyatt Earp and Doc Holliday despite their protestations to the contrary. Things start to look bad for the Mavericks when an outlaw gang ride into town and the local sheriff convinces the crooks that the two gamblers are the famous lawmen. The gunsels aren't about to let two men to get in their way of their planned bank robbery no matter what their reputation.
Gesehen von 1 User