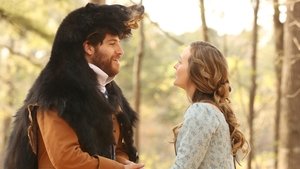 1x1 – Pilot
Dan, a facilities manager at a small Massachusetts college, recently discovered time travel and has been transporting himself back to the 1700s to spend time with the colonial woman for whom he's fallen, Deborah. His recent jaunts through time have caused a major issue. To set matters right, Dan enlists the help of a brilliant, polished and popular history professor at the college, Chris. Can Dan, Chris, and Deborah save America as we know it?
1x2 – The Shot Heard Round the World
Dan and Deb travel back to colonial times in order to save Chris and start the American Revolution.
1x3 – The Boyfriend Experience
Deborah questions her relationship with Dan upon realizing he may not be such a thrilling inventor.
1x4 – Chadwick's Angels
The trio goes back to the 1990s so Dan can have another chance at fulfilling his childhood dream of finishing an infamous ice cream sundae at a local parlor.
1x5 – The Touchables
The trio has a run-in with Al Capone while trying to cash in on the 1919 Chicago World Series so Deborah can buy her own ice cream parlor.
1x6 – The Godfriender
Deb and Chris befriend Al Capone to try and get back their time travel bag, but Dan prefers to play it safe.
1x7 – Night Cream
Chris turns to John Hancock and Sam Adams for help as Deb realizes her dream of re-opening Chadwick's ice cream parlor.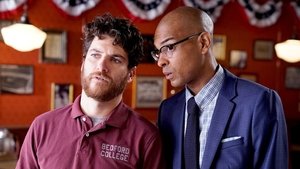 1x8 – The Duel
John Hancock and Sam Adams have a duel to determine who gets to court a woman.
1x9 – Body Trouble
Dan's attempt to get Chris his job back goes awry when Dr. Cobell has a heart attack.