1x1 – Folge 1
Fujiko is on a mission to infiltrate a drug operation, which is not helped by the arrival of master thief Arsenw Lupin III.
Gesehen von 1 User
1x2 – Folge 2
After becoming the property of a female casino owner, Fujiko is sent to steal the personal firearm of master shooter Daisuke Jigen.
Gesehen von 1 User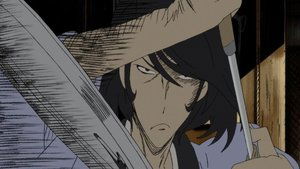 1x3 – Folge 3
Fujiko, while undercover as a children's tutor to find a treasure map, encounters mercenary samurai Goemon Ishikawa XIII.
Gesehen von 1 User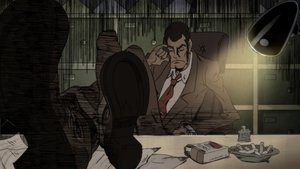 1x4 – Folge 4
Fujiko is hired to protect a jewel-studded mask worn by famed opera singer Ayan Maya from being stolen by Lupin. Complicating the matter is Lupin's nemesis Inspector Zenigata.
Gesehen von 1 User
1x5 – Folge 5
Fujiko and Lupin, and later Jigen, go in search of a a jewel peacock at the bottom of a booby-trapped pyramid in Egypt.
Gesehen von 1 User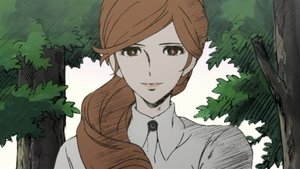 1x6 – Prison of Love
Fujiko is after the pendant belonging to a student in an all girls school. To get closer to her target, she impersonates herself as one of the teachers in the school.
Gesehen von 1 User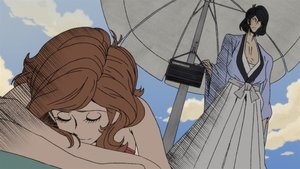 1x7 – Music and Revolution
Fujiko and Goemon become involved in a case that could very well lead to World War III.
Gesehen von 1 User
1x8 – Death Day
Fortune-teller Shitoto can guess the "Death Date" of any person. The victims are all former marks of Lupin III. Jigen is hired to destroy the lithograph Shitoto uses to read these fortunes. Lupin teams up with Jigen, however, Lieutenant Oscar is waiting for him.
Gesehen von 1 User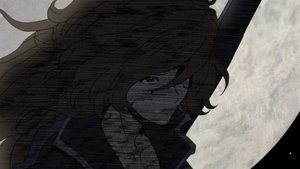 1x9 – Steamy Desire
Lupin and Jigen find themselves looking after a girl who was used as a living piece of art, whilst evading Fujiko, who desperately wants to kill her for personal reasons.
Gesehen von 1 User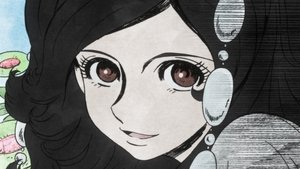 1x10 – Dead City
Lupin investigates a group of owl people who desire Fujiko and begins to learn more about Fujiko's past whilst fighting off illusions brought on by a strange drug.
Gesehen von 1 User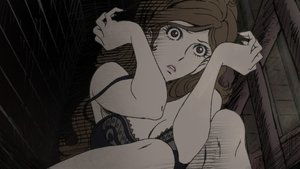 1x11 – Feast of Fools
As Goemon tries to look after Fujiko, Oscar disguises himself as Fujiko and frames her for various perfect crimes in an attempt to gain Zenigata's favour.
Gesehen von 1 User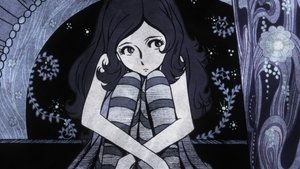 1x12 – The Woman Called Fujiko Mine (Part 1)
Fujiko, Zenigata, Lupin, and Jigen go to a strange theme park to finally confront Fujiko's past, and the deranged Count Luis Yew Armied.
Gesehen von 1 User
1x13 – The Woman Called Fujiko Mine (Part 2)
Fujiko enters a chamber where Count Luis Yu Almeida is sitting and waiting for her, however Lupin interferes from a communications room and being gunned by Jigen, who inhaled the Fraulein Eule Cult drug, which makes Lupin flee. Fujiko falls into another chamber where message appears in blocks and Lupin assists Fujiko to reach again the top. In a special room, Lupin explains the real events that occurred in the tragedy of Eulenspiegel and the process of brutally inducing mind control to little girls. Also in the room lies Dr. Kaiser's daughter Aisha who has been long time experimented for the sake of Count Almeida and now frail and weakened. Fujiko reveals that she entered the manor as a maid and intends to steal the Fraulein Eule cult drug, however she's been cornered by Almeida's men and experimented her as well. Her drive to steal and indulge in sex made Aisha somewhat happy.
Gesehen von 1 User
Quelle:
themoviedb.org