1x1 – Durch dick und dünn
When Lizzie accidentally starts a mean rumor about Kate, Miranda stands up for her friend and takes the blame. Unfortunately, she has to deal with the fallout of ticking off the school's new head cheerleader.
Gesehen von 6 Usern
1x2 – Bitte recht freundlich
Its picture day and all Lizzie has to wear is the red unicorn sweater her grandmother made her.
Gesehen von 6 Usern
1x3 – Trau dich
Lizzie is mortified when she finds out that her mom in the girls' chaperone for the class field trip.
Gesehen von 6 Usern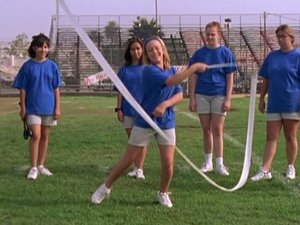 1x4 – Wer will schon gut sein?
Lizzie and Miranda are ecstatic about being invited to a pool party given by their heartthrob, Danny Kessler.
Gesehen von 6 Usern
1x5 – Ärger mit Mom
Lizzie finds out that she has a real talent for rhythmic gymnastics.
Gesehen von 6 Usern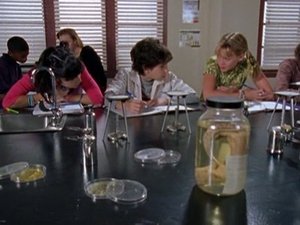 1x6 – Geheime Tricks
Gordo convinces Lizzie to turn in his science project with her name on it to prove that their teacher is giving him a lower grade because he doesn't like him.
Gesehen von 6 Usern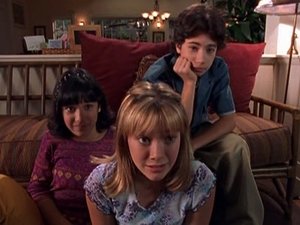 1x7 – Vertrauenssache
When Aaron Carter comes to town, to shoot his new music video, Lizzie, Gordo, Miranda and Matt decide to sneak onto the set.
Gesehen von 6 Usern
1x8 – Wahre Freunde
Lizzie decides she's old enough to start babysitting Matt.
Gesehen von 6 Usern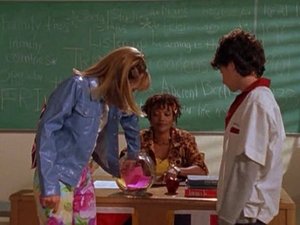 1x9 – Ja, ich will
Gordo and Miranda convince Lizzie to run for class president, against Clair Miller and Larry Tudgeman.
Gesehen von 6 Usern
1x10 – Folge 10
Lizzie gets a little jealous when Miranda gets paired with Ethan Craft, in class, for a mock marriage assignment.
Gesehen von 6 Usern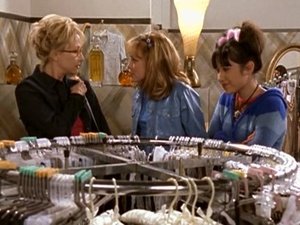 1x11 – Lizzie auf Abwegen
Lizzie falls in with a bad crowd when she befriends "bad girl," Angel, at school.
Gesehen von 6 Usern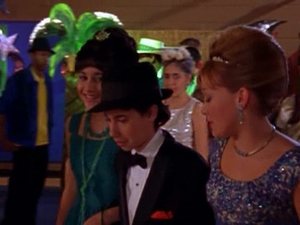 1x12 – Der erste BH
Lizzie and Miranda decide that it's time for them to get their first bra.
Gesehen von 6 Usern
1x13 – Gordo, der Trendsetter
In order to stand out of the crowd, Gordo sports a 1960s attire and starts listening to Rat Pack.
Gesehen von 6 Usern
1x14 – Miranda Superstar
Lizzie gives Miranda a bad review when she plays the lead role in the school play.
Gesehen von 6 Usern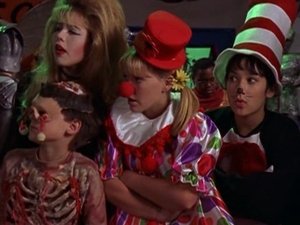 1x15 – Die Nacht der Untoten
Matt boards the wrong school bus and spends a day at Lizzie's school, where Lizzie has a harrowing time when everyone is besotted with Matt, including Ethan.
Gesehen von 6 Usern
1x16 – Lizzies größter Alptraum
Lizzie becomes obsessed with volunteering after a school volunteer project.
Gesehen von 6 Usern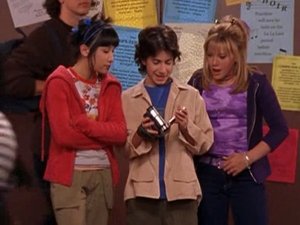 1x17 – Gordos Schuldoku
Matt irritates Lizzie with his magic tricks, and he handcuffs himself to Lizzie and loses the key.
Gesehen von 6 Usern
1x18 – Und hier kommt: Aaron Carter
Lizzie and her friends lie to their parents and sneak off to see an R-rated movie that everyone else at school has seen.
Gesehen von 6 Usern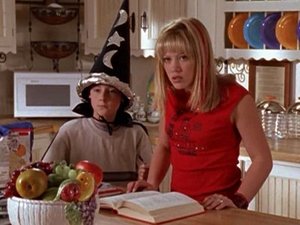 1x19 – Familienbande
Lizzie and Miranda feel neglected, when Gordo spends more time with his new girlfriend.
Gesehen von 6 Usern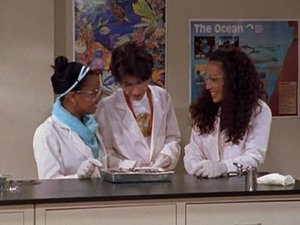 1x20 – Gordo und das Mädchen
Gordo becomes Ethan's math tutor because he needs the money to buy a new stereo.
Gesehen von 6 Usern
1x21 – Freigegeben erst ab 16!
Ethan invites Lizzie, Gordo and Miranda for bowling, while on the same day Lizzie's dad wants to spend some quality father-daughter time with her.
Gesehen von 6 Usern
1x22 – Ethans Nachhilfe
A big-time movie director offers to follow Gordo around to see a day in the life of a regular kid.
Gesehen von 6 Usern
1x23 – Eine schwere Entscheidung
Lizzie is chosen to be a model at a teen fashion show. Soon, her newfound celebrity (and rumors of a magazine cover shoot) leads her real friends to act more like personal attendants, while the popular kids treat her like one of them.
Gesehen von 6 Usern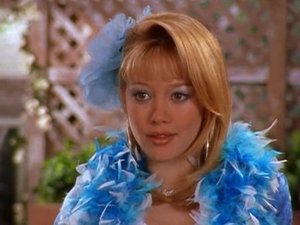 1x24 – Hilfe, ich bin berühmt!
It's Halloween, and Lizzie's school is organizing a big Halloween party. Too bad Kate's in charge, which means she gets the final say on everything. But when Kate disrespects Miranda's ancestral skeleton decorations, spooky things start to happen. Could it be the work of the spirits of Miranda's offended ancestors?
Gesehen von 6 Usern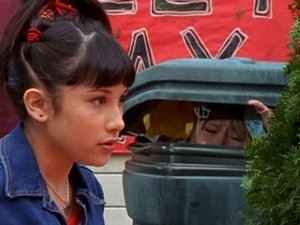 1x25 – Alles nur Theater
Hoping to win a trip to Miami, Lizzie, Miranda and Gordo team up to enter the school's "Fact-athlon" contest.
Gesehen von 6 Usern
1x26 – Wissen ist nicht alles
Lizzie discovers that Larry Tudgeman has a crush on her and when he asks her out, she reluctantly agrees to go out with him.
Gesehen von 6 Usern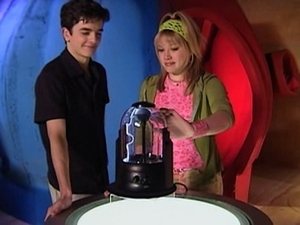 1x27 – Mein Freund Larry
Gordo becomes obsessed with a Dungeons & Dragons type board game which was gifted to Lizzie by her grandmother.
Gesehen von 6 Usern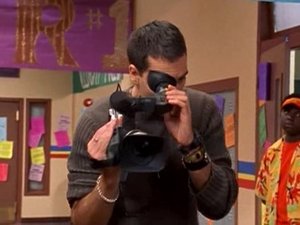 1x28 – Gordo und die Hauptrolle
After being absent from school, Lizzie finds out that her project partner is none other than Kate Sanders, who was also absent on the same day.
Gesehen von 6 Usern
1x29 – Der Herr der Zwerge
Miranda is smitten with a boy in her class, but is too nervous to talk to him. So, Lizzie decides to help her out and a misunderstanding leads the boy to believe that Lizzie has a crush on him.
Gesehen von 6 Usern
1x30 – Gordo wird zum Mann
Gordo installs video cameras all over the school, revealing embarrassing secrets about a lot of the students.
Gesehen von 6 Usern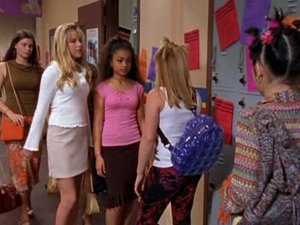 1x31 – Die Sache mit Kate
Gordo feels self-conscious when he sees Ethan Craft and other boys growing up sooner than he is.
Gesehen von 6 Usern
Quelle:
themoviedb.org