1x1 – Eine Gang von Aussenseitern
An unlikely team comes together to create the effects for a new space film called "The Star Wars".
Gesehen von 2 Usern
1x2 – Stehen Sie unter großem Druck?
George Lucas's whole life has been leading to Star Wars, but can ILM finish the job on time?
Gesehen von 2 Usern
1x3 – Denk darüber nach
ILM moves north to face a daunting task: creating a sequel to the most successful film of all time.
Gesehen von 2 Usern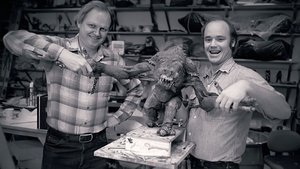 1x4 – Ich glaube, ich habe Gleichgesinnte getroffen
It's the era of the 80s blockbuster and ILM is thriving, but revolution is on the horizon.
Gesehen von 2 Usern
1x5 – Morphing
The digital age brings new challenges to ILM, but not everyone is ready for such massive change.
Gesehen von 2 Usern
1x6 – Hört auf so zu tun, als wärt ihr Dinosaurier
CG finally comes into its own with Jurassic Park, paving the way for a new era of innovation.
Gesehen von 2 Usern
Quelle:
themoviedb.org