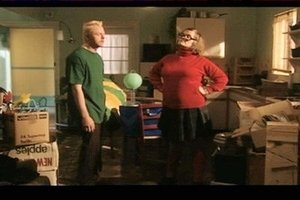 1x1 – Folge 1
Daisy Steiner and Tim Bisley meet by chance and hatch a plan to pose as a couple to rent an apartment whose landlord requires a professional couple.
Gesehen von 5 Usern
1x2 – Folge 2
Daisy decides to throw a party to shirk responsibility. Tim reluctantly agrees.
Gesehen von 5 Usern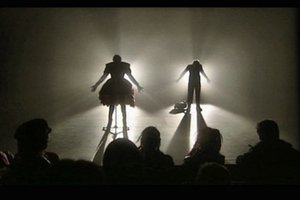 1x3 – Folge 3
Tim has been up all night playing Resident Evil and is still feeling the effects of some speed that he bought. Daisy has an interview at a new women's magazine publisher. Brian's ex-partner of performing art, Vulva, invites him to a showing of his newest performance piece. Daisy and Tim join him. Tim freaks out and starts seeing everyone as Zombies because of the mix of booze, speed, Twiglets (which make him violent) and the lack of sleep he's had. When Vuvla acts rudely towards Brian, Tim comes to the rescue with his hallucinations.
Gesehen von 4 Usern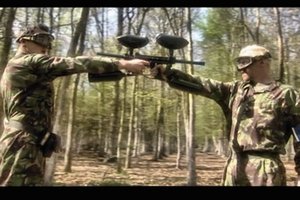 1x4 – Folge 4
Daisy's boyfriend breaks up with her, and feeling the need for a loving relationship, she asks Marsha if she can have a dog. Marsha agrees and Tim is hesitant because of his past experiences with dogs which have given him a big fear of them. While Daisy and Twist go out to buy a dog, Mike and Tim go paint-balling. They run into Duane Benzie, who used to be Tim's best friend until he stole Tim's girlfriend.
Gesehen von 4 Usern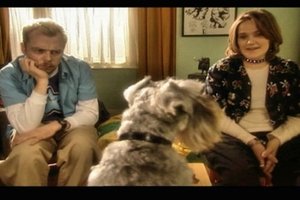 1x5 – Folge 5
After an all day marathon of Star Wars movies, it's Tim's turn to take Colin out for a walk. While he isn't paying attention, the dog is stolen. Daisy thinks Tim got rid of Colin of purpose because she knows he doesn't like Colin. All suspicions are dropped after they receive an anonymous letter revealing where Colin is. So Tim, Daisy, Brian, Mike, Twist all develop a covert plan to retrieve Colin.
Gesehen von 4 Usern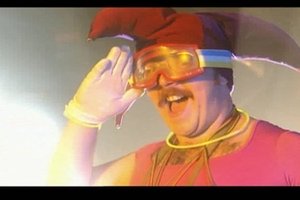 1x6 – Folge 6
Tyres, Tim's friend, stops by the flat and invites Tim and Daisy to go clubbing with him that night. After offering to pay their way in, Tim and Daisy agree. Mike and Twist decide to join, but Brian needs some convincing. He hasn't been clubbing since a bad experience in the 80's. After finally getting to the club, Brian finds a new appreciation for the club scene.
Gesehen von 4 Usern
1x7 – Folge 7
Tim gets a phone call from his ex-girlfriend, Sarah, asking to meet him for a drink. She reveals that she had broken up with Duane Benzie. Tim is convinced that she'll want to get back together with him and have him move back it. Daisy thinks this is a bad idea and Mike's afraid he'll get hurt again. Mike has a meeting with the superiors at the Territorial Army, who decide to let him back in. When Sarah asks Tim to move back in, he realizes that his life is better now than it was when he was with her, he declines her offer.
Gesehen von 4 Usern