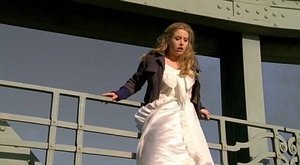 1x1 – Männer sind Schweine
Dr. Gretchen Haase moves in with her parents again after she finds out that her fiancé is cheating on her. With no man in sight, she accepts a position in the surgery of the hospital where her father is also a doctor. There she encounters surgeon Dr. Marc Meier, the not always so nice love of her youth, and Dr. Mehdi Kaan, the sensitive gynecologist.
Gesehen von 15 Usern
1x2 – Hilfe, ich brauche ein Date!
Despite her recent break-up, Gretchen is adamant not to turn up alone at her parent's wedding anniversary party. She has set her eyes on Dr. Marc Meier as her companion for the party while her mother has someone else in mind for her daughter.
Gesehen von 11 Usern
1x3 – Bin ich fett?
Die Diätpille, die Gretchen als Testperson genommen hat, scheint einige Nebenwirkungen zu haben...
Gesehen von 11 Usern
1x4 – Marc will Sex
Gretchen finds herself entangled between two men, when both Marc and Mehdi show some interest in her. Gabi, one of the nurses in love with Marc, isn't content with this situation and starts wondering how to get rid of Gretchen while Gretchen's mother Bärbel wonders whether and how she should fight for her cheating husband.
Gesehen von 11 Usern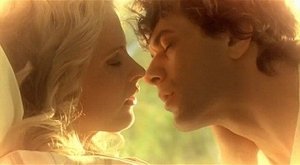 1x5 – Dr. Kaan ist doch süss!
Gretchen's handbag is stolen by a girl called Jenny. When Gretchen accompanies Mehdi to a poor neighborhood, where he helps patients without taking any money, they encounter Jenny with the hand-bag. In an attempt to get the hand-bag back, Jenny is injured and taken to hospital. Gabi's plan to grab Marc away from Gretchen by getting pregnant from him gets serious. In the gym, Bärbel and Gretchen face the lover of Prof. Dr. Franz Haase, who turns out to be no stranger at all, especially to Marc.
Gesehen von 11 Usern
1x6 – Frauen auf dem Ärtzteball
Gretchen learns that Mehdi has a wife, who however has been in a coma for almost a year. So Gretchen refuses to accompany Mehdi to the doctor's ball. When she sees Mehdi accompanied by the attractive Dr. Maria Hassmann at the ball, she cannot ignore her jealousy.
Gesehen von 11 Usern
1x7 – Nonnen sind auch nur Frauen
Gretchen finds herself entangled by Mehdi and his daughter after having spent the night with him. On the other hand Marc tries to get rid of Gabi whom he tries to talk into an abortion.
Gesehen von 11 Usern
1x8 – Brauche dringend Happy End
Gretchen's life is once again turned upside down when Mehdi's wife awakes from coma. On her journey of finding true love, she starts eying Marc as a possible candidate. However, when he proposes to Gabi in front of the entire hospital, Gretchen must realize that both Marc and Medi might not be the ones after all.
Gesehen von 11 Usern
Quelle:
themoviedb.com