1x1 – Folge 1
The Menendez murders that shocked Beverly Hills.
1x2 – Folge 2
Seemingly innocuous comments Lyle (Miles Gaston Villanueva) previously made about his parents come back to haunt him when detectives Zoeller (Sam Jaeger) and Linehan (Cliff Chamberlain) begin to interview the brothers' friends and acquaintances. Erik (Gus Halper), overcome by guilt, makes a shocking confession to his psychologist, Dr. Jerome Oziel (Josh Charles). Having overheard a therapy session with Lyle and Erik, Oziel's mentally unhinged mistress Judalon Smyth (Heather Graham) goes to the police with a pivotal tip after Oziel tries to cut ties with her to protect...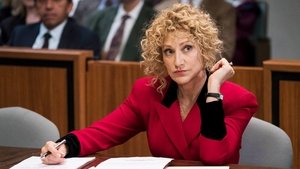 1x3 – Folge 3
Know what this is about? Be the first one to add a plot.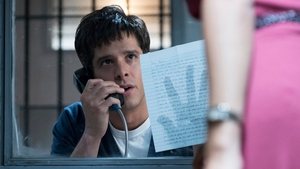 1x4 – Folge 4
After Erik and Lyle confess, their attorneys seek evidence to support the brothers' claims of abuse by their parents.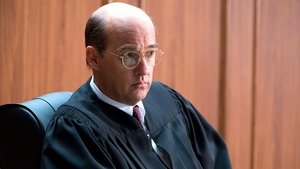 1x5 – Folge 5
The trial of Lyle and Erik Menendez gets underway. Before the trial begins, Judge Weisberg grants a petition allowing the court proceedings to be broadcast on television.
1x6 – Folge 6
The jury hears from Lyle (Miles Gaston Villanueva) and Erik (Gus Halper) for the first time when the brothers testify in court, recounting in detail the years of sexual abuse that led them to fear for their lives. Leslie (Edie Falco) makes a surprising move after Judge Weisberg (Anthony Edwards) approves the prosecution's request to unseal the tape of the brothers' confession to Dr. Oziel (Josh Charles). After closing arguments are made, the jury is left to determine a verdict. Meanwhile, Leslie finds a renewed purpose after she and her husband welcome their adopted ...
1x7 – Folge 7
The possibility of a mistrial leaves Leslie hopeful for the opportunity to work out a deal with the District Attorney's office. Meanwhile, D.A. Gil Garcetti takes action to counteract the declining public perception of the justice system; and Judge Weisberg's performance in the trial comes under intense media scrutiny given his record of hung juries and controversial verdicts.
1x8 – Folge 8
During the second trial a controversial ruling by Judge Weisberg cripples Leslie's defense strategy and a final verdict seals the Menendez brothers' fate.
Quelle:
themoviedb.org