1x1 – Episode 1
Tragedy strikes Mauro Larrea's life, and he will be forced to emigrate to Mexico and work in the silver mines. On the other side of the world, Soledad Montalvo, will also see her life change dramatically.
Gesehen von 1 User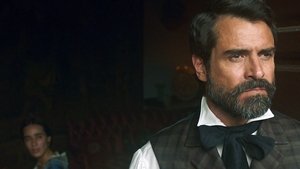 1x2 – Episode 2
Mauro and Soledad, each from their side of the world, must face their new situations. Soledad must face her past when her cousin shows up in London and tries to resume the romance of their youth.
1x3 – Episode 3
Mauro arrives in Havana in order to carry out the request of delivering money to Carola Gorostiza, a member of his future family by marriage. However, he also had one of the most unexpected business proposition one can imagine.
1x4 – Episode 4
After his terrible decision to invest in the business of the slave ship, Mauro must deal with the moral consequences. For her part, Soledad will have to face her stepson, Alan from whom she must hide Edward's mental illness.
1x5 – Episode 5
Mauro and Gustavo engage in a game of billiards, on which their respective futures depend. Sol decides that she and Edward must flee from London to Jerez before Alan declares her husband legally unfit and takes the entire family fortune.
1x6 – Episode 6
Mauro and Santos arrive in Jerez to take possession of their newly acquired possessions. This is where Mauro finally meets Sol, who will ask Mauro to help her in a matter of life and death.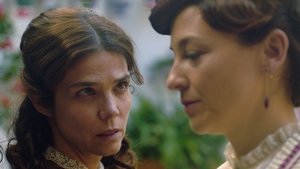 1x7 – Episode 7
The arrival of Carola Gorostiza from Havana puts Mauro and Sol in a dilemma, and they are forced to detain her so that she cannot threaten them. But Carola will not be the only threat that our protagonists will have to face.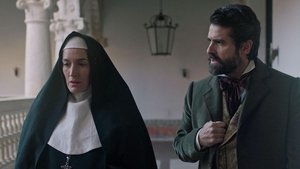 1x8 – Episode 8
After saving Sol from Alan's assault, Mauro expedites the sale of La Templanza. On the other hand, to protect Edward from her son, Soledad finds a perfect hiding place for her husband: the convent where Inés lives in seclusion.
1x9 – Episode 9
A terrible confrontation between Mauro and his son will cause a rupture. On the other hand, Soledad - unable to accept the consequences of her love affair with Mauro - decides to flee Jerez taking her husband with her.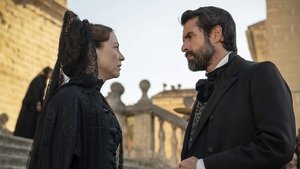 1x10 – Episode 10
After being responsible for the death of Santos Huesos, Alan Claydon discovers Edward's whereabouts. Sol and Mauro will risk their lives to try to save him. Will they succeed - or will they pay with their lives in the attempt?
Quelle:
themoviedb.org