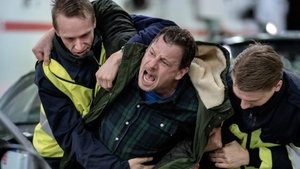 1x1 – Episode 1
Rolf Larsen is an investigator at Vestegnens Police, and married to Maria. Just as Rolf is looking forward to a few days alone with his daughter, work demands his attention: a little girl, Minna, has been kidnapped.
Gesehen von 2 Usern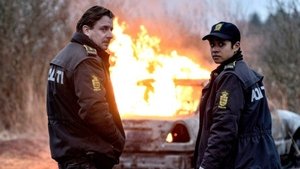 1x2 – Episode 2
A simple stolen car in Tornby introduces Rolf to the young police assistant Neel. He is reluctantly ordered by their joint boss to test the car thief's DNA with his old colleagues in Copenhagen.
Gesehen von 2 Usern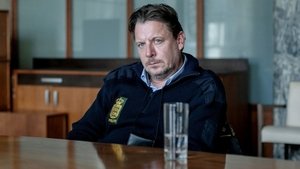 1x3 – Episode 3
Rolf and Neel have found serious errors in the Danish DNA register. The Minna case reopens, and Rolf and his former boss, Astrid Oxlev, are to assist French police with investigator Claire Bobain in the lead.
Gesehen von 2 Usern
1x4 – Episode 4
After clues have pointed to Poland, Rolf and Claire leave and find a witness who is in possession of a video. Claire is worried because Rolf seems more concerned with his daughter's case than with the current murder case.
Gesehen von 2 Usern
1x5 – Episode 5
In Paris, the two men, Grégoire and Fabien, are brought to trial in connection with the killing of Victoria, and they confess to having paid her to be the surrogate mother of their baby. Several tracks lead Rolf and Claire back to Poland.
Gesehen von 2 Usern
1x6 – Episode 6
Rolf, Claire and Karol don't get much help from the nuns as they try to find answers to the monastery in Poland, but Rolf nevertheless gets hold of valuable material that reveals a connection to a fertility clinic in Paris.
Gesehen von 2 Usern
1x7 – Episode 7
In Lolland, Neel visits the foster parents of Melanie and her slain sister, Victoria, and it becomes a dramatic meeting with the foster father, Brother. At the same time, Rolf finds out that Oliver knows Brother.
Gesehen von 2 Usern
1x8 – Episode 8
The people behind the network 'Bliss' have been found and Minna can be reunited with her mother. But Rolf's mission is not complete at all.
Gesehen von 2 Usern
Quelle:
themoviedb.org