1x1 – Pilot
In the series premiere, CIA analyst Jack Ryan uncovers a series of suspicious transactions that take him and his boss James Greer out from behind their desks into the field to hunt down a powerful new threat to the world. Hanin begins to question her husband's affairs after he brings a mysterious outsider into their home.
Gesehen von 11 Usern
1x2 – French Connection
Jack and Greer decode a fresh piece of intel that takes them to Paris and one step closer to the elusive Suleiman. Hanin's husband returns home with a renewed fervor for his secretive mission, leaving her unsure of their family's future.
Gesehen von 10 Usern
1x3 – Black 22
Drone pilot Victor struggles with the immense responsibility attached to his job. Jack and Greer join French Intelligence officers on a mission to track down Suleiman's brother. Hanin is forced to make a dangerous decision for the sake of their children.
Gesehen von 8 Usern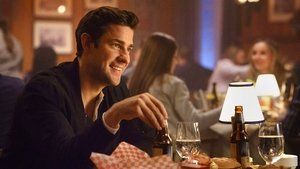 1x4 – The Wolf
As Jack and Cathy grow closer, Jack's double-life is put to the test. A show of force from Suleiman adds to his ranks and brings him one step closer to his next attack.
Gesehen von 8 Usern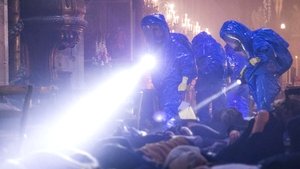 1x5 – End of Honor
After the horrific Paris church attack, Jack and Greer discover a deeper strategy behind Suleiman's actions, forcing Jack to suggest an unusual trap for him. Hanin faces new challenges in her quest for freedom.
Gesehen von 8 Usern
1x6 – Sources and Methods
Jack's moral code is tested when he and Greer use a Turkish criminal to help them track down a high-value target who may be able to lead them to Suleiman. Hanin tries to evade her pursuers and keep her daughters safe. Cathy investigates an outbreak of a virulent form of Ebola that may point to something more ominous.
Gesehen von 8 Usern
1x7 – The Boy
Jack and Greer try to convince their superiors to lead a covert ground assault to capture Suleiman. Jack's double life costs him an important relationship.
Gesehen von 8 Usern
1x8 – Inshallah
Jack and Greer fear Suleiman's next attack could be on U.S. soil. They must figure out how to stop him or risk enormous costs.
Gesehen von 8 Usern
1x9 – Episode #1.9
Know what this is about? Be the first one to add a plot.
Gesehen von 6 Usern
1x10 – Episode #1.10
Know what this is about? Be the first one to add a plot.
Gesehen von 6 Usern
Quelle:
themoviedb.com