1x1 – Laura: Week One
Laura reveals a sexual transgression. When Dr. Weston challenges Laura's reason for her actions Laura confides a secret she'd been withholding for nearly a year.
1x2 – Alex: Week One
An intense Navy pilot (Blair Underwood) puts Paul's credentials to the test, while recounting the unfortunate events in Iraq that drove him to therapy.
1x3 – Sophie: Week One
A precocious young gymnast (Mia Wasikowska) asks Paul to render his 'professional opinion' on an insurance report detailing the girl's recent, suspicious accident.
1x4 – Jake and Amy: Week One
A bickering husband and wife (Josh Charles and Embeth Davidtz) corner Paul on the issue they've spent the last three weeks debating: whether or not she should have an abortion.
1x5 – Paul and Gina: Week One
Worried he's 'losing patience with my patients,' Paul pays a visit to a retired therapist (Dianne Wiest) he'd last seen nearly ten years ago.
1x6 – Laura: Week Two
Laura announces her engagement to Andrew. Dr. Weston awkwardly attempts to discuss her decision increasing the level of tension between them.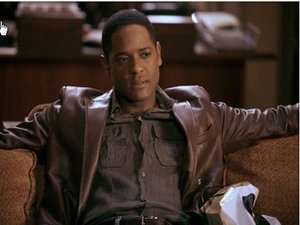 1x7 – Alex: Week Two
Alex discusses his stoic return to the bombing scene, and reveals issues he has with his wife.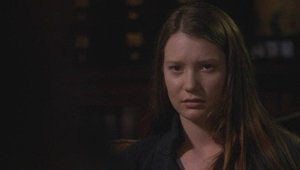 1x8 – Sophie: Week Two
Sophie vents about her team and her parents, and Paul surprises her with his psychological opinion.
1x9 – Jake and Amy: Week Two
After Jake and Amy's session ends abruptly, Paul's wife, Kate, forces him to confront the realities of their own marriage.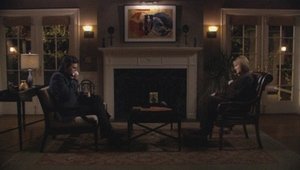 1x10 – Paul and Gina: Week Two
Paul's traumatic week leads Gina to make a suggestion that Paul rejects, pointing to Gina's own past in his defense.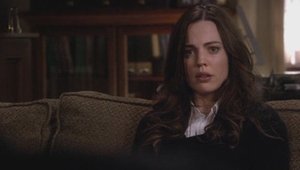 1x11 – Laura: Week Three
Laura is late for her session which Dr. Weston interprets and a deliberate expression of anger. On leaving Laura meets Alex, another of Dr. Weston's patients.
1x12 – Alex: Week Three
Alex gives Paul surprising news about his encounter with another patient; Paul explores the similarities between Alex and his father.
1x13 – Sophie: Week Three
Paul probes the circumstances surrounding the breakup of Sophie's parents, as well as her relationship with her coach.
1x14 – Jake and Amy: Week Three
Amy examines her unusual reaction to her miscarriage, which ends up inciting Jake's suspicions.
1x15 – Paul and Gina: Week Three
Gina tries to get to the root of Paul's connection to Laura.
1x16 – Laura: Week Four
To Paul's discomfort, Laura describes in intimate detail her burgeoning relationship with Alex.
1x17 – Alex: Week Four
Alex describes his recent encounter with Laura, and questions whether therapy can help him.
1x18 – Sophie: Week Four
Exhausted from staying up all night, Sophie ends up detailing the events leading up to her accident.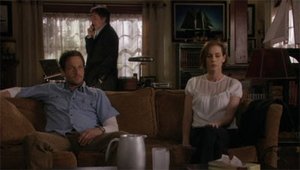 1x19 – Jake and Amy: Week Four
Paul explores the issues that have fueled Jake and Amy's volatile relationship.
1x20 – Paul and Gina: Week Four
An old wound resurfaces as Gina and Paul debate the boundaries that exist between therapists and patients.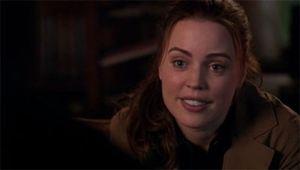 1x21 – Laura: Week Five
A close call at the hospital triggers unexpected revelations from Laura about an older man in her youth.
1x22 – Alex: Week Five
Alex's intimate knowledge of Paul's private life pushes the therapist to the brink.
1x23 – Sophie: Week Five
Sophie's mother joins her daughter's therapy session, and Paul witnesses first-hand the hostility and anger Sophie holds toward her.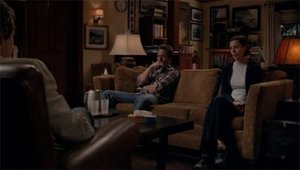 1x24 – Jake and Amy: Week Five
The previous week's chaos gives way to a critical decision by Amy, and an emotional admission by Jake.
1x25 – Paul and Gina: Week Five
Kate joins Paul in therapy for the first time, where they begin examining the disintegration of their marriage.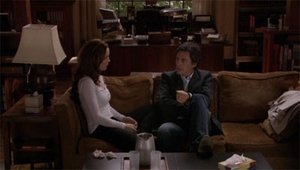 1x26 – Laura: Week Six
Paul makes a point to Laura about fantasy and reality through the example of his own childhood infatuation.
1x27 – Alex: Week Six
After apologizing for crossing a boundary, Paul tries to decipher the meaning of one of Alex's recent dreams.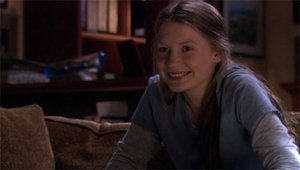 1x28 – Sophie: Week Six
Sophie's gusto evaporates after Paul presses her to confront her hidden anger toward her father.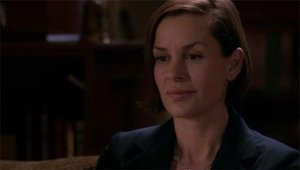 1x29 – Jake and Amy: Week Six
Amy considers rejecting the new and improved Jake with a destructive alternative, eliciting a warning from Paul.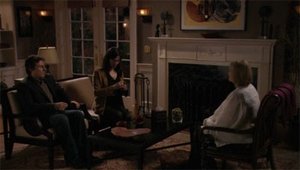 1x30 – Paul and Gina: Week Six
Paul and Kate's concern over daughter Rosie gives way to a heated exchange about Kate's role in Paul's life.
1x31 – Laura: Week Seven
Laura's absence gives Paul the opportunity to connect with Rosie and his oldest son Ian, with mixed results.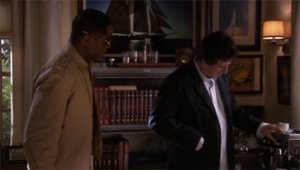 1x32 – Alex: Week Seven
Alex insists he's prepared for the commitment and structure that his marriage and career offer him.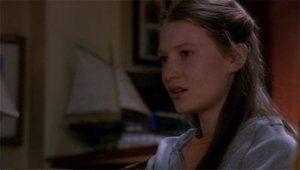 1x33 – Sophie: Week Seven
Sophie attempts to convince Paul of the unique relationship she and her father share, and sees Paul as a threat in her dreams.
1x34 – Jake and Amy: Week Seven
Amy shocks Jake with a revelation tied to her connection with her father's death years before.
1x35 – Paul and Gina: Week Seven
Paul bristles at Kate and Rosie's secrets, but is surprised that Gina's obligatory therapy exercise proves helpful.
1x36 – Laura: Week Eight
A tragedy takes Paul away from the office, where a case of mistaken identity gets him in trouble.
1x37 – Alex: Week Eight
Paul upholds the merits of psychotherapy.
1x38 – Sophie: Week Eight
Paul tries to get an agitated Sophie to stop blaming herself for her parents' mistakes.
1x39 – Jake and Amy: Week Eight
A recent drive to his parents' home links Jake's problems with Amy to those with his father.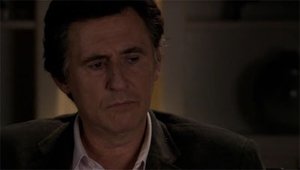 1x40 – Paul and Gina: Week Eight
Paul's lament about the value of therapy gives way to a surprising revelation from Gina.
1x41 – Sophie: Week Nine
Sophie comes to terms with her father's accountability, and asserts her own independence.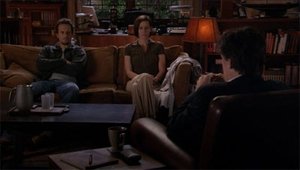 1x42 – Jake and Amy: Week Nine
Jake and Amy come to a resolution.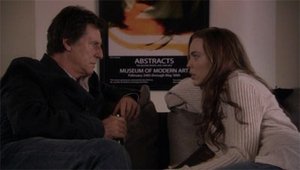 1x43 – Paul and Gina: Week Nine
In the season finale, Paul must face the consequences of his romantic pursuit of Laura.
Quelle:
themoviedb.com