1x1 – Episode 1
Tensions run high between sisters Tegan and Sara on their first day at a new school; their relationship became fractured during the summer because Tegan felt cast aside by Sara and their shared best friend Phoebe.
Gesehen von 1 User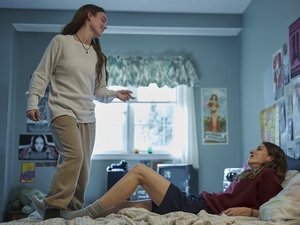 1x2 – Episode 2
Sara continues to withdraw from her family, especially her mom; she and Tegan make progress with friends at their school and are invited to a party; as Tegan begins to make friends of her own, Sara realizes how important Tegan is to her.
Gesehen von 1 User
1x3 – Episode 3
As Tegan becomes closer to Maya, she gains more perspective on her relationship with Sara; Tegan feels responsible for Sara and it starts weighing on her heavily, especially compared to her friendship with Maya, which feels so easy.
Gesehen von 1 User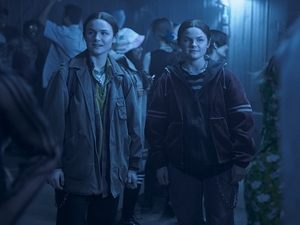 1x4 – Episode 4
After a turn in her relationship with Phoebe, Sara is in a serious funk and can't stop feeling sad; to distract her, her new friends decide the best way to cheer her up is to take her to a rave which gets a little weird.
Gesehen von 1 User
1x5 – Episode 5
While stuck at home, grounded and cleaning out the basement, Tegan and Sara discover Patrick's old guitar, and learning to play it becomes their new obsession; their newfound shared love of playing music begins to repair their fractured relationship.
Gesehen von 1 User
1x6 – Episode 6
As Tegan and Sara begin writing songs together, they start to bond and grow closer in a way they haven't been all year; this complicates Tegan's relationship with Maya, as Tegan chooses to spend more time with Sara than with her.
Gesehen von 1 User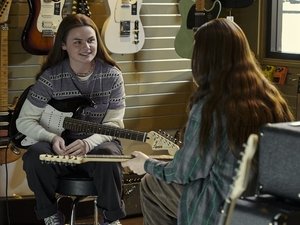 1x7 – Episode 7
Know what this is about? Be the first one to add a plot.
Gesehen von 1 User
1x8 – Episode 8
Tegan and Sara prepare for their first live show at a party, but a secret threatens to ruin everything; Sara feels awkward after her fight with Patrick; Tegan gets closer to Cass while missing Maya.
Gesehen von 1 User
Quelle:
themoviedb.org