1x1 – Pilot
1x2 – The Price of Revenge
1x3 – Young Guns
1x4 – Role Models
Clark and the team are called to investigate the shooting of a cop. It seems that Arroyo and Owen know the man. It seems like he was moonlighting as a body guard to a rapper. So they think that another whom he's having a feud with might be the one till they learn that the feud was staged. So Clark and Owen talk to the cop's wife and learn that he may have been dirty which doesn't surprise Owen. It seems that when he knew him, he and a couple of other cops were not exactly doing things that were right. And they think that another cop might be the one who killed him but...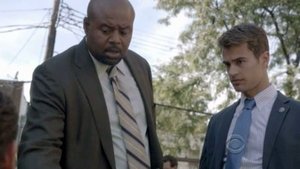 1x5 – Vicious Cycle
The team's latest case involves a man who was killed then stuffed into a suitcase. Owen learns that the victim is the brother of his former CI who a few years was killed by the people she was informing on. So Owen decides to take the lead. He starts by talking to the sister who still blames Owen for her sister's death. He tells them that her brother had problems with someone at his job. But they later learn that her sister might know more than she realizes. And Clark's mother shows up and wants to be part of her children's lives but Clark is skeptical.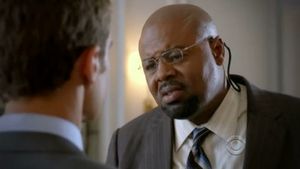 1x6 – Just Say No
The team is investigating the death of a woman who is married to the son of a wealthy and influential man. Her husband is away so they talk to his father. Owen wants to tread lightly but when Clark tires of him giving them the run around flat out asks if he killed her. That's when his lawyer invokes his right to remain silent. Later the man goes to the mayor who sends the deputy mayor to tell Clark to watch his step. But in private the deputy mayor tells Clark the mayor hates the man and that the mayor is impressed with him. They learn the woman was running a drug ...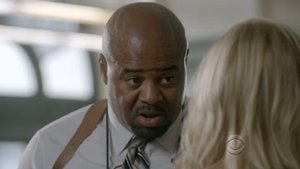 1x7 – McKenzie on Fire
The team is investigating a shooting. When McKenzie sees the bullets used, she recognizes it as the same bullets that were used to kill her brother a few years ago. Now she wants to find out if the shooting and her brother's killing are related but Owen's in charge and he wants to tread carefully. Eventually McKenzie's dad, retired cop shows up and tries to tell them what to do.
1x8 – Scapegoat
Owen and Arroyo learn that they're both being considered for promotion but only one can get it. The team is sent to investigate the murder of a councilman, and they both know that whoever solves it, will be a step closer to the promotion. Clark warns Owen that Arroyo will not hesitate to do something underhanded, but Owen wants to do things as they usually do. They learn that the councilman was being investigated by a reporter for misappropriation of his campaign funds. She tells them that they need to take a look at the councilman's son. But during the investigation,...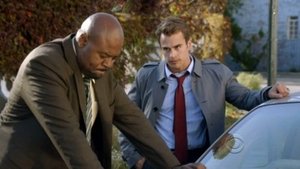 1x9 – Atonement
The team is investigating the murder of a priest. And some of the team members are not exactly heart broken - it seems like the priest is known for helping criminals and shielding them from the police. Clark sees a trail and follows it and finds Natasha, the girl who helped him on a case and whom he helped get a new start. They see that she has the priest's blood on her. She says that the priest was trying to help her get on the right track and she says she tried to help him which is why she has his blood on her. She tells them of a man who hates the priest because ...
1x10 – Sacrifice
Clark is offered a job by the deputy mayor. Clark finds the whole suspicious; he thinks the man knows he's seeing his ex. Clark and the team find the body of a 15 year old girl who's been missing for a week. She's from Indiana who came to New York to be a model or that's what her mom wants. They learn that the girl was close to her neighbor a slightly older guy. They go to pick him up but when they get there, he's gone and they see a story on the web that the police are looking at him as person of interest. And the story was written by the reporter Clark is seeing. ...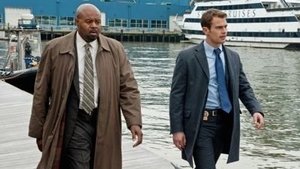 1x11 – Longshot
The team is investigating the death of a promising athlete. They take a look at the athlete's trainer who's an old friend of the athlete's father, because he has a criminal record. But they learn that the trainer was coerced to do the crime he committed by the father and to take the rap. The Deputy Mayor is breathing down their necks and only because of Clark seeing his ex. And Clark's mom gives him letters from his father which makes him nervous.
1x12 – Beast of Burden
Clark is trying to prove the Deputy Mayor is corrupt but Owen tells he should be cautious. They then go investigate the death of a girl who was found in a hotel room. They discover that the girl is an "escort". Owen later learns that the Deputy Mayor was the man she was with. When questioned he claims to have no recollection of his time with her. They then go to see her pimp who points the finger at the Deputy Mayor's ex whom Clark is now seeing. Eventually Clark tells the Deputy Mayor things are not looking good for him. So he tells Clark he knows about what he did ...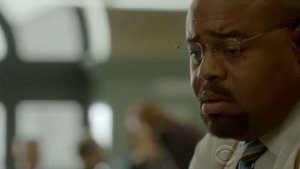 1x13 – Next Question
Clark pending the investigation into his questionable shooting, finds himself stripped of his gun and badge and placed on restricted duty. He learns that his father saw Angie and is not happy about it. While Owen and the others investigate a homicide, Owen has Clark look at his cold case which goes back to 9/11. Clark thinks it's drug related so he goes to his father to see if he can give him any help. When he sees him, his father asks a favor which Clark is not willing to do. He later gives Clark a lead which they run with, but when something happens to Arroyo's ...
Quelle:
themoviedb.com