1x1 – Episode #1.1
'Belle de Jour' introduces herself to us, talking directly to camera,as she will throughout the series, and explaining that she is a call-girl, working through an agent - partly for safety reasons but also because she does not come cheap. Her real name is Hannah and her family believe that she is a legal secretary, which she told them as she imagined they would find it too boring to ask her about. She explains the need to keep her two lives separate, even to the fact that her apartment is split into two halves, depending upon who she is for which visitor. However, she...
Gesehen von 8 Usern
1x2 – Episode #1.2
Belle meets a famous author she recognises at a sex party but she is working and has to decide whether or not to ditch her client in favour of her own fantasy.
Gesehen von 8 Usern
1x3 – Episode #1.3
Belle goes to a hotel room to have sex with Ash, who was her first ever client and for whom she has a soft spot. However Ash falls asleep, which allows Belle time to go downstairs and pick up another punter for a session in his room before returning in the early hours to Ash, who is blissfully unaware of what has happened.
Gesehen von 8 Usern
1x4 – Episode #1.4
Belle is taken aback when her accountant informs her that he is into punishment and would like to engage in a sado-masochistic scenario with himself as her slave. She is inexperienced and is put in touch with the domineering Madame Sirona, who turns up at Belle's flat with her 'slave', a scantily-clad, shaven-headed man, whom she humiliates to his satisfaction by way of demonstration. Before the accountant returns Belle meets her friend Ben, who tells her he is getting married. She is annoyed that he had not told her sooner, and further annoyed when he rings her as ...
Gesehen von 8 Usern
1x5 – Episode #1.5
Belle's favorite customer Ash has requested a threesome with Belle and another girl called Naomi. Afterwards Belle decides that she and Naomi could be friends as they hit it off and she is therefore annoyed to learn that, in future, Ash wants to see Naomi and not her. Ben offers some compensation by asking Belle to be the best man at his upcoming wedding.
Gesehen von 8 Usern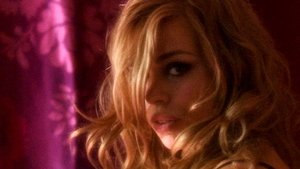 1x6 – Episode #1.6
Belle's agent rings her at midnight, telling her a client is on his way. Belle is not keen but her work has recently had a bad review so she accepts, but she quarrels with the man, who leaves, taking his money with him. Buying a wedding present for Ben the next day she picks up Tim, the salesman, who dates her and spends the night with her, assuming from the men's perfumeries in her bathroom that she is a masseuse. As he is not a client she feels out of her depth and rings Ben, who comes round and pretends to be her boyfriend, which gets rid of Tim. Later she finds ...
Gesehen von 8 Usern
1x7 – Episode #1.7
Belle is engaged by a couple who married very young and have been together for twenty years. To celebrate their anniversary they want to have sex with another couple but the brash young man Belle hires to make up the numbers lets her down and does not show. So Ben fills the breach and, despite his obvious feelings for Belle, is quite professional. However,Belle draws the line at their giving a repeat performance.
Gesehen von 8 Usern
1x8 – Episode #1.8
After falling out with her agent, Belle meets two women who run a company called Diamond International and after a lengthy interview they invite Belle onto their books. Their call-girls have very few clients but are required to spend a lot of time with them. Belle's first client is the extremely wealthy Mitchell, who takes her to stay in his penthouse, but she has very little to do and leaves both him and the organization. With Ben helping her to find work she will go free-lance.
Gesehen von 8 Usern
Quelle:
themoviedb.org