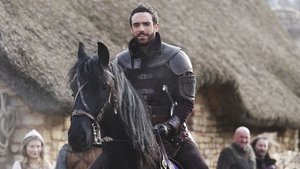 1x1 – Pilot
Sir Galavant falls into a drunken despair after losing his true love to the evil King Richard.
Gesehen von 5 Usern
1x2 – Joust Friends
Galavant enters a jousting competition while King Richard tries to "man up" in order to win Madalena's heart.
Gesehen von 5 Usern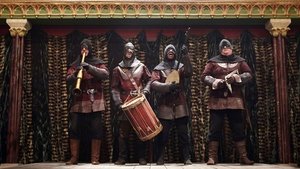 1x3 – Two Balls
King Richard throws a ball for the kingdom of Valencia, while Galavant visits Sid's hometown.
Gesehen von 5 Usern
1x4 – Comedy Gold
Galavant and the team try to get along, while King Richard seeks the advice of the jester.
Gesehen von 5 Usern
1x5 – Completely Mad... Alena
The trio prepare to attack King Richard but Isabella feels guilty. Meanwhile at the palace, Madalena tries to find out what Richard is hiding from her.
Gesehen von 4 Usern
1x6 – Dungeons and Dragon Lady
The trio get thrown in the dungeon and King Richard visits Xanax, a magician, while Madalena makes plans of her own.
Gesehen von 4 Usern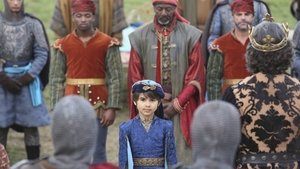 1x7 – My Cousin Izzy
Thinking about being in a relationship, Isabella wants Galavant to try to impress her parents with attentive small talk, but he's confident that breaking everyone out of prison will impress them and save them from certain death. Galavant gets his opportunity for a hero moment when King Richard challenges his brother to a duel and needs a champion to fight for him.
Gesehen von 4 Usern
1x8 – It's All in the Executions
Galavant enlists King Richard in a plot to kill Kingsley before the duel but ends with a drunken whimper. Will Gareth kill King Richard in the duel? Will Galavant rescue everyone? Will Madalena find a new "boy toy?" The answers are very different from what you expect.
Gesehen von 4 Usern
Quelle:
themoviedb.com