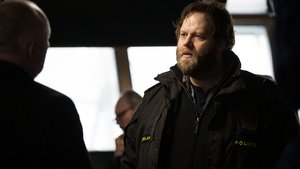 1x1 – Folge 1
A ferry comes to port. At the same time, a mutilated human corpse is found in the ocean. Passengers on board the ferry are prevented from going ashore, because police inspector Andri suspects the murderer is on board. He starts investigations, but meets severe resistance, both from the uncooperative ferry captain, and a really bad snow blizzard, which threatens to isolate both the ferry and the village.
Gesehen von 7 Usern
1x2 – Folge 2
With no police support able to arrive from Reykjavik until the snowstorm clears, Andri and his colleagues need to work fast. It seems a hopeless situation, but with a suspect in custody awaiting questioning and a body awaiting forensic tests, Andri is desperate for them to prove themselves and make a breakthrough in the case.
Gesehen von 6 Usern
1x3 – Folge 3
The town is still cut off from all help by snowstorms and pack ice, and the local police have somehow managed to lose both the victim's body and the only suspect. Unable to prove his suspicions about the captain of the ferry, Andri finally gets a new lead when people start sharing photos of the corpse online.
Gesehen von 4 Usern
1x4 – Folge 4
With the murderer still at large, unrest is beginning to grow among the still-trapped townspeople and tourists. The police's list of potential suspects is becoming larger, but with discontent growing and the looming threat of an avalanche above the town, they face a race against time to unravel the mystery.
Gesehen von 4 Usern
1x5 – Folge 5
The avalanche has caused a total blackout. Plunged into darkness, the town's inhabitants are anxious and afraid. Meanwhile, the mayor has a surprise visitor.
Gesehen von 4 Usern
1x6 – Folge 6
Amid general disquiet, the town's inhabitants gather in the church, where they demand answers. Police chief Andri Olafsson is tasked with speaking to them and he must tell the truth.
Gesehen von 4 Usern
1x7 – Folge 7
The weather is finally improving and the investigation team from Reykjavik arrives. It seems as though real progress is going to be made. But are some things just too good to be true?
Gesehen von 4 Usern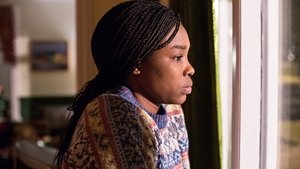 1x8 – Folge 8
Captain Carlsen agrees to work with the police. On the ferry, it transpires that one crew member has something to hide.
Gesehen von 4 Usern
1x9 – Folge 9
Having found the key to the padlock of Hrafn's shed, Andri has a definitive clue to the identity of the murderer, but it's not who he was expecting. The identity of the killer will send shock waves through the town and Andri faces some very difficult decisions.
Gesehen von 4 Usern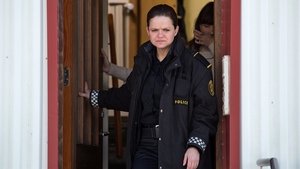 1x10 – Folge 10
After an exhausting and traumatic search, at some personal cost, the local police are finally close to solving the murder that set off the string of terrible events in their little town.
Gesehen von 4 Usern
Quelle:
themoviedb.org