1x1 – Episode 1
A group of teenagers come of age in 1988. As the Seoul Olympic games approach, there's a growing gap between what they share with their parents and each other.
1x2 – Episode 2
Duk Seon is concerned about her family's behavior at a funeral. The boys try and see an adult movie and deal with a vicious bully. The neighbors celebrate Taek's Baduk victory.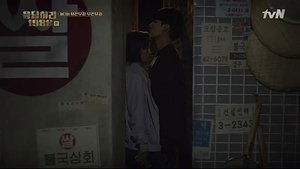 1x3 – Episode 3
The parents disagree with how their spouse spent money. The children go on an overnight field trip and get into all sorts of trouble.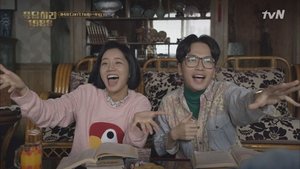 1x4 – Episode 4
While husbands and wives bicker intensely, it becomes apparent that the kids' grades have fallen into the gutter. Parents and kids take different approaches to helping Taek deal with his Baduk loss.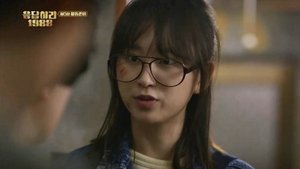 1x5 – Episode 5
With Bo Ra joining student protests, Sun Woo hurting his leg, and Mi Ran going out of town, the families realize how much they need their mothers.
1x6 – Episode 6
Taek has five opponents left before he can be crowned champion, and the neighborhood is anxiously cheering him on. Winter is here, and love is in the air.
1x7 – Episode 7
Christmas is approaching, and the neighborhood kids do a Secret Santa that leads some to jump to conclusions. The parents scramble to grant Jin Joo's Christmas Wish.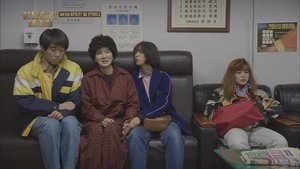 1x8 – Episode 8
Bo Ra is wronged by her boyfriend, opening a window for Sun Woo to make his move. No Eul has a girlfriend, and Duk Seon's disbelief and disapproval stirs up some serious trouble for the family.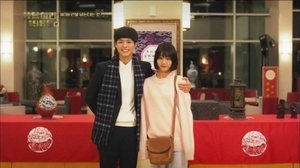 1x9 – Episode 9
Sun Young's house risks foreclosure due the machinations of her mother-in-law. When Mr. Choi falls ill, Duk Seon accompanies Taek to a Baduk tournament in China.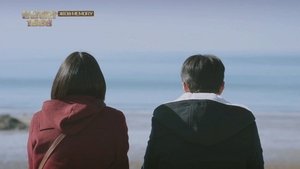 1x10 – Episode 10
3 Friends may find themselves in a love triangle. It's Dong Ryon's birthday, but disappointment in his mother leads him to run away from home. Meanwhile, Sung Kyun is depressed during his own birthday celebration and nobody knows why.
1x11 – Episode 11
The mothers get their fortunes told, which might not come true in quite the way they expect. Bo Ra and Sun Woo continue dating in secret, and the parents get into a high stakes game of cards.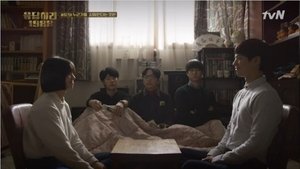 1x12 – Episode 12
Sun Woo learns his mother's secret, and he is heartbroken. Bo Ra helps him do the right thing. Meanwhile, the gang has dinner together and Soo Yeon, formerly Duk Seon, sees something she won't forget.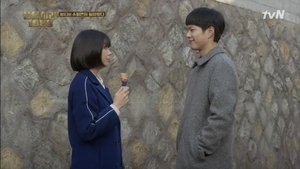 1x13 – Episode 13
Il Hwa awaits results from a biopsy. The mothers encourage Sun Young to pursue Mr. Choi. An erroneous news report about Taek sets the neighborhood into a panic.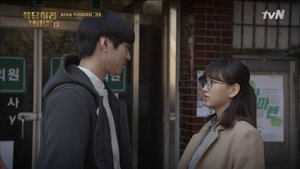 1x14 – Episode 14
Duk Seon's character is called to action and praised when she helps stabilize her new classmate, who has a medical condition. A redeeming blessing falls into the laps of the Sungs. Jin Joo has an accident.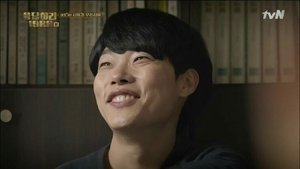 1x15 – Episode 15
As Bo Ra plans to take the Bar exam, a disheartening college consultation inspires Duk Seon to study harder. Two accidents lead to unexpected resolutions.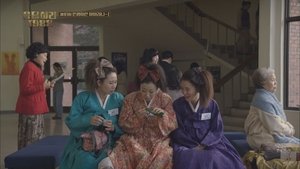 1x16 – Episode 16
Bo Ra moves out of the house to prepare for law school, while Duk Seon is devoted to studying hard.
1x17 – Episode 17
As the students finish their senior year and prepare for exams, they deal with heartbreak and discuss their wishes, hopes, and dreams.
1x18 – Episode 18
Times have changed, and the gang has moved on, but the fight for Duk Seon's heart remains the same. Parents and siblings complain that all the gang does when they're home is sleep and drink.
1x19 – Episode 19
In the mid-90s, the elders retire, couples are reunited, and there are two surprise weddings. In the present, Duk Seon and her future husband argue about their first kiss.
1x20 – Episode 20
Everyone has matured into adulthood their own way, marriage and growth of family seems to be in the air. The lovebirds pair up for good, Duk Seon and Taek walk us through their youth, the memories and feelings they have for their parents.
Quelle:
themoviedb.org