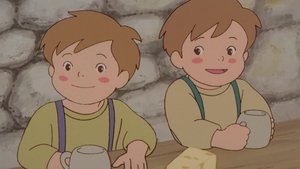 1x1 – Episode 1
Romeo is a boy who lives in a drought-afflicted village in the Swiss Alps, where Mr. Luini, known as the God of Death, looks to purchase him.
1x2 – Episode 2
Romeo's father Roberto is hurt in a fire. A reunion between Romeo and his childhood friend Anita results in the knowledge he may be sold to Luini.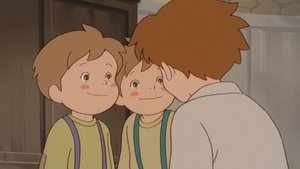 1x3 – Episode 3
Romeo must raise money to treat his father, but he is rebuffed by the village. He then sells himself to Luini, the God of Death.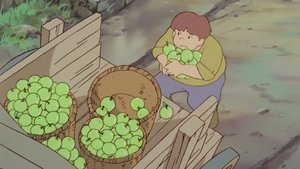 1x4 – Episode 4
On the journey to Milan, Romeo is falsely accused of stealing apples, leading to a friendship with Alfredo and the street urchin Dante.
1x5 – Episode 5
Learning of his plans to exploit them, Luini's captives attempt an escape, while a young reporter takes an interest in their journey.
1x6 – Episode 6
After their boat capsizes, Romeo and Alfredo must decide whether to save Luini and what to do with him.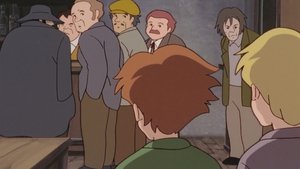 1x7 – Episode 7
After Romeo and Alfredo are sold, Romeo immediately earns the displeasure of Rossi, his new master, and Edda, his wife.
1x8 – Episode 8
Rossi instructs Romeo how to sweep chimneys and solicit work, and a sick girl named Angeletta brightens Romeo's mood.
1x9 – Episode 9
Romeo finds a new ally in professor Casela, who encourages him to learn how to read. Romeo attempts to meet with Angeletta.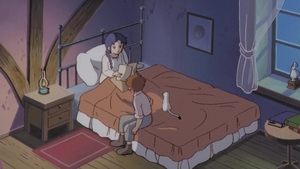 1x10 – Episode 10
Romeo's encounter with Angeletta leaves him elated. In order to prove himself to the Wolf Pack gang, Anzelmo steals Angeletta's sketchbook.
1x11 – Episode 11
Anzelmo runs afoul of the Wolf Pack when he turns out to be a weak link during a confrontation with a rival gang.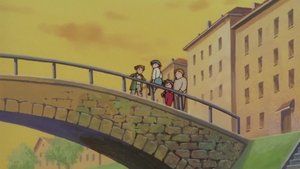 1x12 – Episode 12
Anzelmo attempts to trap Romeo by luring him into a fight and planting stolen coins in his satchel. Meanwhile, Angeletta's condition deteriorates.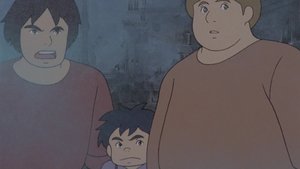 1x13 – Episode 13
With the help of Dante and Romeo's pet weasel, Piccolo, Romeo attempts to escape both the police and the Wolf Pack gang.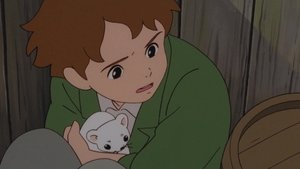 1x14 – Episode 14
Romeo gets in the way of some saboteurs' plans, while Rossi has a change of heart and realizes he has treated Romeo unfairly.
1x15 – Episode 15
With Rossi treating him better, Romeo reunites with Alfredo, who has a plan to counter the Wolf Pack's antagonism toward non-local chimney sweeps.
1x16 – Episode 16
Romeo is determined to learn how to read so he can help the band of chimney sweeps known as the Black Brothers in their fight against the Wolf Pack.
1x17 – Episode 17
The war between the Black Brothers and the Wolf Pack escalates, while Nikita has second thoughts about the persecution of the chimney sweeps.
1x18 – Episode 18
Romeo rallies the Black Brothers for a brawl against the Wolf Pack, but the fight is complicated by the gang's alliance with another group.
1x19 – Episode 19
While the Wolf Pack licks its wounds after the rumble with the Black Brothers, Grandma Rossi visits, bringing with her a valuable gift.
1x20 – Episode 20
Part of Angeletta's past is accidentally revealed. An elderly man who runs a puppet show has a secret.
1x21 – Episode 21
Angeletta reveals her true identity to Romeo. After meeting with her grandmother, Romeo learns the reason behind their estrangement.
1x22 – Episode 22
With the help of the Black Brothers, Romeo looks to fulfill Angeletta's wish for a meeting with her grandmother, Isabella.
1x23 – Episode 23
Angeletta's poor health prompts Alfredo and the Black Brothers to take action against Isabella so that she will aid her granddaughter.
1x24 – Episode 24
Suffering from tuberculosis, Alfredo's greatest wish is to reunite with the sister he was separated from. Romeo, meanwhile, may know where she is.
1x25 – Episode 25
Romeo and the Black Brothers attempt to rescue Alfredo's sister, Bianca, from a pair of men who have been hunting the two siblings.
1x26 – Episode 26
With the realization that he doesn't have long to live, Alfredo wants to clear his and Bianca's names and expose the men who have been hunting them.
1x27 – Episode 27
In the face of Alfredo's failing health, the Wolf Pack leader, Giovanni, intends on making peace with the Black Brothers.
1x28 – Episode 28
The Black Brothers fight Maurizio and his men, and Isabella Montovani comes to the aid of Alfredo and Bianca.
1x29 – Episode 29
The King of Italy must decide who the real culprits are in the tragic history of Alfredo, Bianca and their deceased parents.
1x30 – Episode 30
A grief-stricken Romeo and the Black Brothers grapple with the loss of their leader as Romeo prepares to assume command.
1x31 – Episode 31
Romeo and his friends refurbish a guest house so they can earn enough money to attend a circus that has arrived in Milan.
1x32 – Episode 32
On Christmas Eve, Bianca cares for an injured Romeo, who is reading "Moby Dick." The kindness of Dr. Cassella is more in evidence.
1x33 – Episode 33
His tenure with the Rossi family at an end, Romeo says goodbye and takes care of unfinished business before returning home.
Quelle:
themoviedb.org