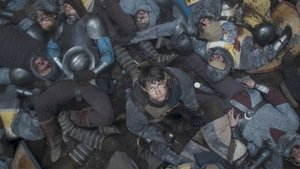 1x1 – Folge 1
Young Adso of Melk leaves the ranks of his father, a powerful warlord, and joins William of Baskerville, a Franciscan monk who heads to an abbey in northern Italy to participate in a theological debate.
Gesehen von 5 Usern
1x2 – Folge 2
After another outrageous event occurs, William's investigation leads him and his apprentice Adso to the doors of the mysterious library, where everyone but the librarians are forbidden to enter. Meanwhile, the inquisitor Bernardo Gui, Pope John's ambassador, brings the wrath of his fanaticism to anyone who cross his path.
Gesehen von 4 Usern
1x3 – Folge 3
While William asks for a magnifying glass to be able to proceed with his investigation, Adso meets the mysterious Occitan girl and huntress Anna pursues Bernardo Gui's entourage to avenge her family.
Gesehen von 4 Usern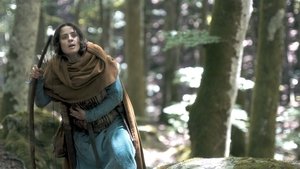 1x4 – Folge 4
After a new tragic event occurs, William and Adso increase their efforts to decipher the mysterious structure of the labyrinthine library, although Adso is more interested in spending time with the Occitan girl.
Gesehen von 4 Usern
1x5 – Folge 5
Anna is saved at the last minute. Bernardo Gui's armed entourage arrives at the abbey. After a copious feast, an insidious monk poisons his ears by reporting the presence inside the sacred walls of some former Dolcinian heretics.
Gesehen von 4 Usern
1x6 – Folge 6
Anna gets better. The Occitan girl gets into trouble. Meanwhile, the debate continues, but is interrupted by another tragic event.
Gesehen von 4 Usern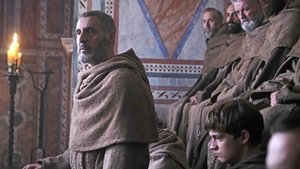 1x7 – Folge 7
Gui uses Salvatore to get to Remigio and put him on trial. William gives his thoughts on both the show trial and the poverty debate between the Franciscans and the Church. Anna tries to rescue her friends, and another mysterious death occurs.
Gesehen von 4 Usern
1x8 – Folge 8
With the debate over, Gui condemns Remigio and the girl to be burnt at the stake. William and Adso try to solve the library's puzzle and catch the killer before it's too late, and Anna makes a final desperate move.
Gesehen von 4 Usern
Quelle:
themoviedb.com