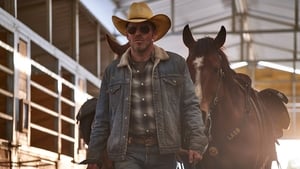 1x1 – Folge 1
When Los Angeles' newly elected sheriff dies, Bill Hollister is suddenly propelled into the role.
Gesehen von 4 Usern
1x2 – Folge 2
Struggling to come to terms with the new responsibilities of his role as sheriff, Bill refuses to stay out of the field when a criminal to whom he is personally connected resurfaces; two new deputies come into the picture.
Gesehen von 3 Usern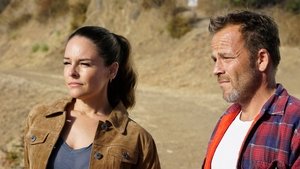 1x3 – Folge 3
After a mysterious shooting leaves one of their own injured, Bill and the team go out on a mission to find the shooter. Charlie attempts to get answers about what happened during the shooting, leading Joseph to a revelation. Meanwhile, when Undersheriff London tries to take control of the department, Bill reminds him who is in charge.
Gesehen von 3 Usern
1x4 – Folge 4
While enforcing an unsanctioned raid on a human trafficking ring in Los Angeles, Bill finds an old informant of his who is in trouble. After returning from her leave and eager to get back into the field, Charlie is assigned to patrol with Joseph, the one person she would like to avoid. Meanwhile, as Bill continues to disagree with the board on how to best run the department, Jerry does Bill a favor in order to get on his good side.
Gesehen von 3 Usern
1x5 – Folge 5
When Joseph's childhood friend is wrongfully accused by the LAPD, he involves Bill in his mission to find the truth. Paula is put in a tough position when her hospital puts her in charge of making staff cuts in order to meet its budget requirements. Meanwhile, Cade is having second thoughts about the children he is fostering.
Gesehen von 2 Usern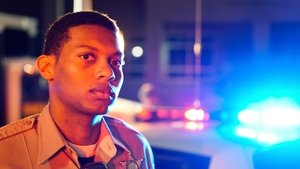 1x6 – Folge 6
When a gunman walks into the medical wing of the Los Angeles Correctional Facility - where Paula is volunteering - Bill has the entire Sheriff's department look for a way to get her out. Meanwhile, with only three months left in Bill's temporary stint as Sherriff, others decide to make a run for the role.
Gesehen von 2 Usern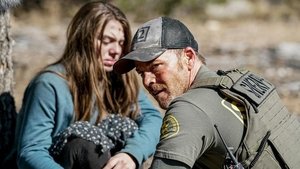 1x7 – Folge 7
When a massive fire breaks out and the LAFD needs the help of the Sheriff's department, one of Bill's deputies discovers a suspicious car in the forest that leads them to a missing girl. Maggie learns the consequences of Bill's new job when reporters stake out their house for answers. Meanwhile, Cade and Teresa try to figure out the best way to broach an uncomfortable conversation with their foster children.
Gesehen von 2 Usern
1x8 – Folge 8
When an ex-marine turns up dead on the street, Bill helps Cade work the case that hits far too close to home. With other candidates waiting in the wings to take Bill's place as sheriff, the department pressures him to be more of a team player. Meanwhile, Paula and Maggie see a counselor to try to deal with the repercussions of Bill's new position.
Gesehen von 2 Usern
1x9 – Folge 9
When a rash of home invasions hit West Hollywood, it leads the Sherriff's department to discover a burglary ring, whose members are competing against one another for bragging rights. Paula and Maggie continue to plan Maggie's Quinceaera, enlisting the help of Paula's mother. Meanwhile, Bishop tries to deal with an uncomfortable conversation with Genevieve .
Gesehen von 2 Usern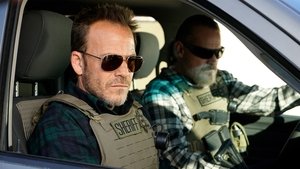 1x10 – Folge 10
When one of Charlie's Mentees from the local library gets mixed up with a gang, Charlie ropes in the whole team to help save her life. As Bill's term draws to an end, other players continue to enter the race for power. Meanwhile, Cade and Teresa are struggling to deal with an unforeseen situation with their foster children.
Gesehen von 2 Usern
1x11 – Folge 11
When Charlie and Joseph arrest a man on his way to a major drug deal, they end up bringing a bigger fight than expected back to the station. Meanwhile, Cade and Teresa continue to deal with the complication in the adoption of their foster children and Bill comes to a big realization about his job as Sherriff, as the window on his term continues to close.
Gesehen von 2 Usern
1x12 – Folge 12
Charlie, Joseph and Carter investigate a case that becomes more complicated at every turn, while Bishop and Cade make a connection to a homicide they never expected. Still suffering flashbacks from the hospital takeover, Paula tries to find closure. Meanwhile, Bill's family strives to humanize him to the constituents of Los Angeles County.
Gesehen von 2 Usern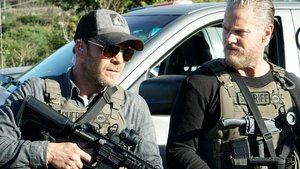 1x13 – Folge 13
When informants for the Sheriff's Department start turning up dead all over Los Angeles, everyone has to work together to find the leak in the department. Meanwhile, Teresa and Cade deal with a major setback in the custody battle for their foster children. Also, on the day of Maggie's Quinceanera, Bill gets stuck in a difficult position between work and family.
Gesehen von 2 Usern
Quelle:
themoviedb.org