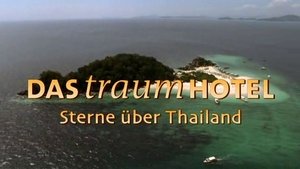 1x1 – Sterne über Thailand
Know what this is about? Be the first one to add a plot.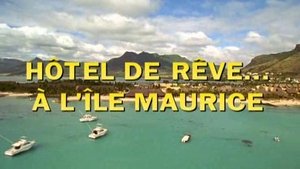 1x2 – Verliebt auf Mauritius
Know what this is about? Be the first one to add a plot.
1x3 – Zauber von Bali
Markus Winter travels to Bali, to buy a luxury hotel for his Viennese aunt Dorothea von Siethoff. The owner, Franziska, however didn't yet tell her sister Maria, who wants to keep the hotel they inherited form their father. Famous Parisian chef Pierre Fontanne booked in the hotel, probably to bid against them. Markus's daughter Leonie 'Leo', which he brought along, absolutely wants to meet her idol, pop singer Alexander, who is recording an album on Bali. She teams up with a fellow fan and meet Jan, Alexander's charming, suspiciously green manager.
Gesehen von 1 User
1x4 – Überraschung in Mexiko
Markus Winter is angry because aunt Dorothy made him miss his daughter's party to help her buy Mexican art for her hotels there. She blindly trusts Julian von Behrenberg, an acquaintance from 30 year ago, with a criminal record. Markus also has to fill in for the sick manager, whose able reception clerk Charles has worrisome love trouble with his fiancée, the female secretary Esmeralda. German engineer Matthias Rühmkorf checks in with his charming pre-teen son Joshi, who hasn't spoken since ma left them seasons ago. Markus suggest local dolphin therapy, while ...
Gesehen von 1 User
1x5 – Seychellen
Markus Winter planned to have a leisurely holiday himself on the Seychelles, with daughter Leonie. Helena Kaufmann however just inherited part of the land the resort is build on, and wants him to buy her out. Markus finds things are quit different, but remains occupied. Wayne Carstens starts a romance with Florentine 'Flo', who pretends to be a model. Fashion executive Horst Körner and his wife Nora plan some quality time, for their 20th anniversary. But Horst's new tennis - and archery partner there, Oliver Possard, is Nora's adulterous ex.
Gesehen von 1 User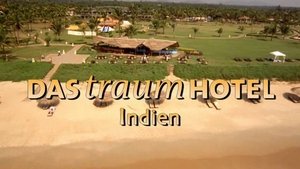 1x6 – Indien
A Berlin hotel chain owner and author, who follows the advice to add a chapter to her India manuscript 'The Light of Wisdom' on Diwali, plans to hold such first-ranking Hindu feast of light in her Indian hotel. She enlists her Viennese nephew Markus Winter to ask the blessing and magnificent attendance of his study days relation, the present maharajah of Jaipur, whose fabulous ancestral palace is the jewel of Rajastan. The maharajah's excellent son and heir Shandro has lost his heart to European commoner Nadine, but is told by the patriarch the family tradition ...
Gesehen von 1 User
1x7 – Afrika
Markus Winter starts his term as general manager of his Viennese family's hotel group in Sun City (South Africa)'s luxurious Palace resort. Marcus's good friend Wösner seeks a wife as stepmother for his three enterprising children. Marcus's daughter Leonie gets obsessed with the fate of the Zulus and even supports tribal-ecologist opposition to the hotel's plans for golf links. Other guests deal with more romantic issues.
Gesehen von 1 User
1x8 – Dubai - Abu Dhabi
Marcus visits his hotel group's UAE desert resort in Abu Dhabi for business deals with crafty locals and a moody heiress. Single mother Renate Frey seems to seek a father for her fine son Tobias. The boy takes to local yacht tour captain Lutz Kemper and vice versa, but that's no coincidence.
Gesehen von 1 User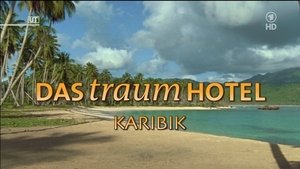 1x9 – Karibik
Markus Winter visits his chain's hotel in the Dominican republic. He's joined by his adoring and adored godson Sebastian Sellmann, who refuses to have his whole life planned by his dad, Dr. Norbert Sellmann. Hearing about the fugue, the bossy businessman from Hamburg joins them. As usual, several love affairs blossom and/or face troubles.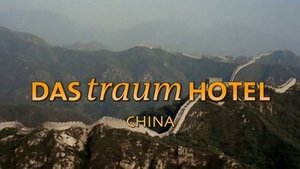 1x10 – China
Hotel chain boss Markus Winter accepted to arrange the grand wedding of Anna Brand with a Chinaman in his Peking establishment. Alas she invited her dad without telling the truth, which requires quite some urgent work with both families. Archaeologist Loretta Boehme is in China looking for Thomas Ritter, a restorer, while her son, wheelchair-ridden stud Fabian, finds some hope in traditional Chinese medicine.
1x11 – Malaysia
Markus Winter visits his chain's Malaysian hotel resort. Finding his friend's small hotel's lease renewal is denied by land owner John Wong, he promises to help if possible. Cuckolded by his wife with another lobed one, international star pianist Sascha Sorell stays incognito after canceling all concerts indefinitely. Trough her daughter, he strikes up a friendship with Sabine Kilian, actually a boulevard reporter. A workaholic business executive's relationship with his devoted PA is up for evolution.
1x12 – Kap der Guten Hoffnung
Markus Winter visits his Capetown hotel. His buddy Jonathan Beckett, who emigrated to Australia 30 years ago, visits his brother's wine estate, only to find it's now run by his ambitious but bitter orphaned nephew Leonard, who isn't really that. Coast reserve director Lukas Hafner has an affair with the German architect of a soccer stadium he and the local youth oppose. safari reservation veterinarian Dr. Mike Kubach broke a leg, so Markus recommends a colleague he met on the airplane.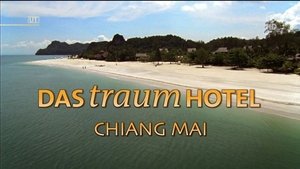 1x13 – Chiang Mai
Markus Winter knew better than to actually expect relaxation when visiting his chain's Northern Thailand hotel at Chiang Mai. He helps trace down a treasure diver with his partner and wife. Nerd Moritz knew better then expect his flirtatious brother Jens to stick to their no-girls pact, but a photographer seduces Moritz for a change. Businesman Hermann Lehmann ruins the holiday for himself and his wife Ursula by his hostile attitude when their daughter Meike (18) present her fiancé, fitness entrepreneur Philipp Schmitt.
1x14 – Sri Lanka
Markus Winter visits his chain's Sri Lanka hotel, just when socialite multimillionaire Gregor Pohlmann makes his typically dashing entry, the start of lots of flirtation and generosity, yet without actually laying down the cash. Leon Groß, who gave up his German business career to start an orphanage for wild elephants, is Markus's pick to help a grieving widow pick up her life. A botanist with butterfingers is granted a gardener's job so she can afford her own investigation.
1x15 – Malediven
Eigentlich wollte Markus Winter auf den Malediven nur seine Tochter Leonie zu ihrem Geburtstag besuchen. Seit kurzem leitet die junge Frau auf einer der Inseln ein Luxusresort der Siethoff-Gruppe. Aber kaum angekommen, müssen Vater und Tochter sich um eine Reihe von Gästen kümmern, die neben Badehose und Strandlektüre auch private Sorgen und Probleme im Gepäck haben. Der Manager Alexander Weigend beispielsweise kann nicht einmal unter Palmen richtig abschalten. Anstelle eines entspannenden Cocktails hat er ständig sein Handy griffbereit. Als beim Flughafentransfer sein Koffer vertauscht wird, sinkt die Laune des gestressten Geschäftsmanns endgültig in den Keller.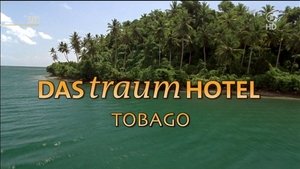 1x16 – Tobago
Beim Besuch des Siethoffschen Luxushotels auf Tobago erfährt Markus Winter von der drohenden Schließung einer Klinik, zu der auch ein Waisenhaus gehört. Auf dem Grundstück soll ein Freizeitpark entstehen. Gemeinsam mit der Ärztin und Nonne Verena versucht er, den verantwortlichen Gouverneur umzustimmen. Dabei entwickelt Markus eine mehr als nur freundschaftliche Zuneigung zu seiner Mitstreiterin. Zur gleichen Zeit kommt der ehemalige Hotelier Paul Trondheim auf Tobago an, um sich mit seiner Tochter, der Hotelmanagerin Kristina, zu versöhnen. Sie konnte ihm nie verzeihen, dass er einst den gesamten Familienbesitz beim Glücksspiel verloren hat. Unterdessen rettet die Urlauberin Linda einen Schiffbrüchigen vor dem Ertrinken - und verliebt sich in den mysteriösen Unbekannten, der an Gedächtnisverlust leidet.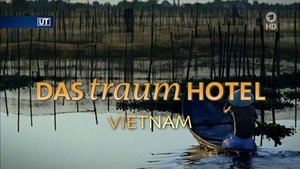 1x17 – Vietnam
Markus Winter reist nach Vietnam, dort plant seine Hotelgruppe, ein ökologisch wegweisendes Ferienresort zu bauen. Am Flughafen lernt er die attraktive Touristin Nora kennen, die ihm schon bald den Kopf verdreht. Markus ahnt nicht, dass sie von der Konkurrenz auf ihn angesetzt wurde, um seine Hotelpläne auszuspionieren. Auch der Urlauber Fabian spielt bei seiner neuen Bekanntschaft Susanne nicht mit offenen Karten: Er gibt sich als ihr Blind Date Guido aus, der ein Treffen kurzfristig platzen ließ. Ganz andere Sorgen hat der junge Chefkoch Malte. Dessen Vater Erik will ihn dazu bewegen, in Deutschland das Familienunternehmen, eine Fast-Food-Kette, zu übernehmen. Um dieses Ziel zu erreichen, versucht Erik einen Keil zwischen Malte und dessen vietnamesische Freundin zu treiben.
1x18 – Brasilien
Markus Winter checkt inkognito in sein eigenes Hotel in Salvador da Bahia ein, um Diebstähle und Ungereimtheiten zu klären. Seine Tochter Leonie, der er erst vor Kurzem das Management des Hotels anvertraut hat, bleibt skeptisch. Und natürlich kommt es zwischen Vater und Tochter zu so manchem Missverständnis.
1x19 – Myanmar
Markus Winter reist nach Myanmar, dort möchte er eine Hotelfachschule bauen. Er trifft den erfolgreichen Architekten Frank Simon, der mit der Planung des ambitionierten Projekts betraut ist. Aber schon bald spürt Markus, dass mit seinem alten Freund etwas nicht stimmt - Frank zeigt alle Symptome eines Burnout-Syndroms. Zur gleichen Zeit bereitet der Geschäftsmann Georg Körner im Hotel seine prunkvolle Hochzeit vor. Da erreicht ihn die Nachricht, dass seine Braut Anna in Yangon - weit entfernt - am Flughafen festsitzt ...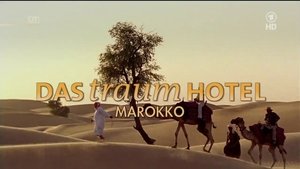 1x20 – Marokko
Als Markus Winter von einer anstrengenden Reise zurückkehrt, wartet seine Tante Dorothea von Siethoff mit einer Hiobsbotschaft: Der Siethoff-Hotelgruppe droht eine feindliche Übernahme. Zwar gelingt es Markus, die Hauptaktionäre auf seine Seite zu ziehen - doch zum Feiern bleibt keine Zeit: Markus erleidet einen Schwächeanfall. Der Arzt stellt den gestressten Manager vor die Wahl: Entweder er gönnt sich eine längere Auszeit, oder er wird bald ernste Gesundheitsprobleme bekommen. Also fliegt Winter nach Marrakesch, um als Gast im eigenen Luxushotel einmal richtig auszuspannen. Seine Tochter Leonie arbeitet dort als stellvertretende Direktorin und hat bereits die schönste Suite für ihren Papa reserviert. Allerdings weiß Markus nicht, dass auch seine Exfrau, Leonies Mutter Gabrielle, im Hotel zu Gast ist. Seit der schwierigen Trennung haben die beiden sich nicht mehr gesehen, und Leonie fürchtet, dass bei einer Begegnung alte Konflikte aufbrechen könnten.