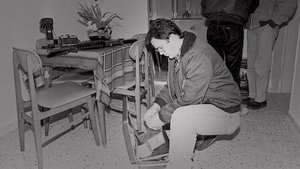 1x1 – Episode 1
In 1986, police discover a grisly crime scene: a family shot in their beds at point-blank range. The mystery deepens when a sole survivor appears.
Gesehen von 1 User
1x2 – Episode 2
A calm, bespectacled suspect reenacts the massacre and says an odd entity made him do it. But his lawyer has a theory about a real motive.
Gesehen von 1 User
1x3 – Episode 3
Observed at a psychiatric hospital and composed in court, the accused remains a locked box and offers few clues. Now the therapist revisits his case.
Gesehen von 1 User
1x4 – Episode 4
His lawyer has his own ideas while his chronicler glimpses his real feelings. Can the truth about the past - or an enigma's present - be understood?
Gesehen von 1 User
Quelle:
themoviedb.org