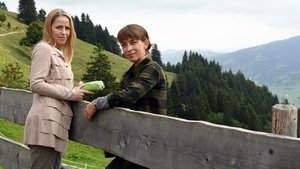 1x1 – Schuld und Vergebung
The lawyer Lisa Huber is returning from Munich to her homeland in the Allgäu to open her own law firm. Her new beginning is more than a professional decision: the lawyer finally wants to help her family get justice. For a long time, the Huber's Alm has suffered badly from having lost its pastureland to the Leitners in the valley. The painful enmity between the once friendly clans has a sad reason: Sebastian Leitner blames Lorenz Huber for the death of his youngest son, who died in an accident 20 years ago. In revenge, he legally took the willows from Lorenz, to whom ...
1x2 – Liebesreigen
Returning home Lisa is now helping her family on the Huber-Alm. Her sister Marie has a night of love in the hay with Georg Leitner of all people. For the two eternal brawlers, this situation is more than unexpected. The next morning they don't know what that means. Because surprisingly, real feelings are involved. But there is no time to explore them. Georg's ex-wife Mirjam creates a new trouble spot in the dispute between the Hubers and the Leitners: She wants to hire Lisa as a lawyer for a custody dispute over daughter Lea. Of course, no one wants members of the ...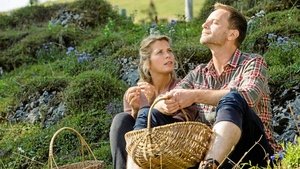 1x3 – Schwesternliebe
Know what this is about? Be the first one to add a plot.
1x4 – Liebesleid
Lorenz Huber receives good and bad news. His daughter Marie gives him a grandson. But the farm only generates losses and is about to go bankrupt. However, the supposed solution could again provoke a legal dispute.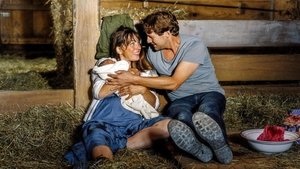 1x5 – Väter
Know what this is about? Be the first one to add a plot.
1x6 – Auf neuen Wegen
Know what this is about? Be the first one to add a plot.
1x7 – Brüder
Georg Leitner can hardly wait to take control of his new life. He would love to persuade Marie Huber to move into his farm with their baby and to become a family. But that is unthinkable for the self-confident farmer: She still doesn't trust him - and besides, Marie has her own alpine pasture. An even tougher nut is Georg's brother of all people: Florian wants to prevent Georg from paying him out and continuing the farm as the sole heir. The deeply offended Florian does not enter into a conversation. Lisa Huber can only look forward to her first success in court for a...
1x8 – Die Bienenkönigin
Farmer Martha lives alone on her farm in the neighborhood of the Hubers and Leitners. They are more concerned with beekeeping than their own health. When Marie learns that Martha is terminally ill, she takes great care of her maternal friend and takes over the work on the farm. Martha helps Marie to finally find out about her future with Georg and his father role. In her absence he shows his qualities as a loving dad while looking after little Fritzi. There is also movement in the messy inheritance dispute with his brother Florian - but not in the way Karl, Georg's ...