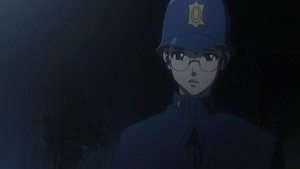 1x1 – Folge 1
Evil is spreading across the globe, and young exorcist Allen Walker is humanity's greatest hope to survive the gathering storm.
Gesehen von 1 User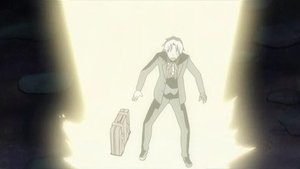 1x2 – Folge 2
After a difficult journey, Allen reaches Black Order headquarters, but the scar above his left eye doesn't prompt anyone to roll out the red carpet.
Gesehen von 1 User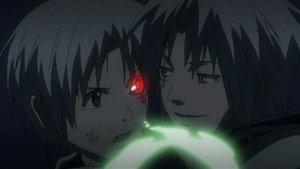 1x3 – Folge 3
Allen sets out to recover Innocence discovered in southern Italy. When a powerful Akuma attacks him, the exorcist comes face to face with something eerily familiar.
Gesehen von 1 User
1x4 – Folge 4
An evolved Akuma - the most powerful foe Allen has ever encountered - turns the exorcist's own powers against him in a battle that can only end in self-destruction.
Gesehen von 1 User
1x5 – Folge 5
When an Akuma destroys a sentimental moment between the Ghost of Mater and her longtime companion, painful memories wash over Allen, and a ferocious rage erupts from him.
Gesehen von 1 User
1x6 – Folge 6
A daring attempt to save a little boy brings Allen face to face with the Millennium Earl! The two old foes play catch-up amidst a hail of poisoned Akuma bullets!
Gesehen von 1 User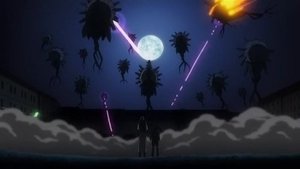 1x7 – Folge 7
Abandoned by his parents due to his gruesomely deformed left arm, Allen is left completely alone in the world until kindly Mana takes pity on him.
Gesehen von 1 User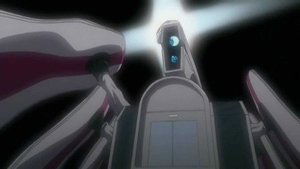 1x8 – Folge 8
Allen still feels like a stranger at Black Order headquarters, and the young exorcist just can't shake the feeling that he is being kept in the dark about certain happenings.
Gesehen von 1 User
1x9 – Folge 9
Allen and Lenalee investigate a town where time repeats, but a gang of Akuma is hell-bent on making sure they recover the missing Innocence before the exorcists do.
Gesehen von 1 User
1x10 – Folge 10
Allen and Lenalee must recover the lost Innocence and destroy the dream from which Miranda cannot wake. Standing in their paths is a devious adversary descended from an ancient lineage.
Gesehen von 1 User
1x11 – Folge 11
Road Kamelot has arrived to stop Allen and Lenalee from recovering the Innocence and halting the cruel cycle of repetition plaguing the town.
Gesehen von 1 User
1x12 – Folge 12
Road reveals something about the Millennium Earl's grand scheme while battling the exorcists. Can Miranda harness her bizarre powers in time to save her new friends?
Gesehen von 1 User
1x13 – Folge 13
After his showdown with Road, Allen's left eye is badly wounded. Until it heals, he'll be unable to distinguish between Akuma and the humans whose identities they assume.
Gesehen von 1 User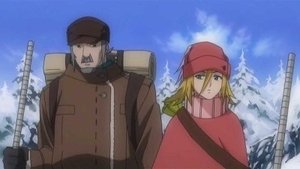 1x14 – Folge 14
Allen, Lavi, and Kanda investigate a region battered by violent weather changes. The exorcists believe Innocence may be to blame, but some locals put their faith in a mysterious legend.
Gesehen von 1 User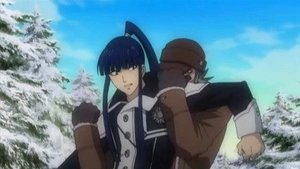 1x15 – Folge 15
Allen and his comrades encounter a family that managed to escape the grasp of the Millennium Earl - but succumbed to the devastation of a helpless, heartbroken father.
Gesehen von 1 User
1x16 – Folge 16
When the Black Order learns of a fierce warrior who has vanquished all adversaries for over a thousand years, all signs point to the involvement of Innocence.
Gesehen von 1 User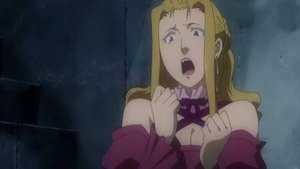 1x17 – Folge 17
Vittorio fights for a long-forgotten princess. Allen, Kanda, and Lenalee must separate the noble brute from his mysterious weapon - or suffer the wrath of his sword.
Gesehen von 1 User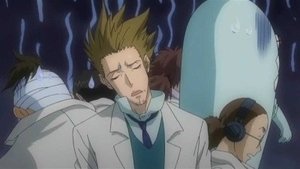 1x18 – Folge 18
Driven by suspicion, Lenalee's brother unleashes Sir Komlin the Third. As the giant robot wreaks havoc, a threat with intentions born of the world's greatest evil goes unnoticed.
Gesehen von 1 User
1x19 – Folge 19
Allen is sent to search for his old master - General Cross. In a nearly deserted mountain town, he learns of a prophecy he'll be expected to fulfill.
Gesehen von 1 User
1x20 – Folge 20
Krory has once again begun feeding on the blood of the living. Allen and Lavi must raid the castle and put an end to his reign of terror.
Gesehen von 1 User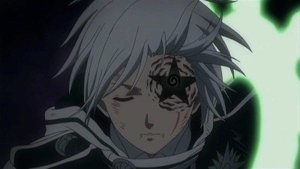 1x21 – Folge 21
On a reconnaissance mission into the heart of Krory's lair, Allen and Lavi encounter a demonic army of plants with a true hunger for human flesh.
Gesehen von 1 User
1x22 – Folge 22
Allen's old master prophesized that a member of the Black Order would return to finish business with the dark menace Krory, and now the time for reckoning has arrived.
Gesehen von 1 User
1x23 – Folge 23
Krory and Eliade come from opposite sides of a ceaseless war. The lovers managed to find a brief moment of solace together, but ultimately, enemies must live as enemies.
Gesehen von 1 User
1x24 – Folge 24
From the ashes of a burning castle, a new breed of warrior emerges. Gone is the vampish killer - born anew is the naïve exorcist Krory.
Gesehen von 1 User
1x25 – Folge 25
Allen crosses paths with Yeeger - the oldest general in the Black Order. After a fierce battle, a generous meal, and a heart-rending story of loss, the exorcist's spirit is renewed.
Gesehen von 1 User
1x26 – Folge 26
Allen longs for a father figure to illuminate his path in life, and the Millennium Earl rouses the Clan of Noah to search for the Heart of Innocence.
Gesehen von 1 User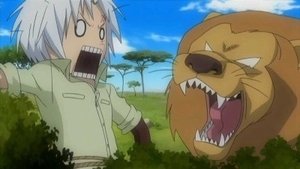 1x27 – Folge 27
The Millennium Earl summons the Clan of Noah, and the past comes back to haunt Allen when he and Lenalee are assigned to protect General Cross.
Gesehen von 1 User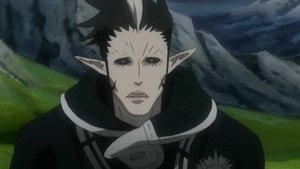 1x28 – Folge 28
Seeking the Heart of Innocence, the Clan of Noah savagely hunts down Black Order generals. Meanwhile, Krory prepares to embark upon his first solo mission.
Gesehen von 1 User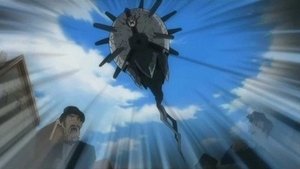 1x29 – Folge 29
Lenalee and Allen visit a seemingly quiet village where the exorcist and his master once spent happier days. They find no sign of General Cross - only a disturbing amount of funerals.
Gesehen von 1 User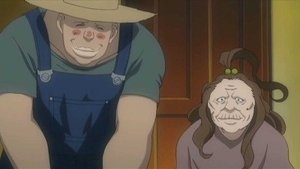 1x30 – Folge 30
Allen and Lenalee suspect that a hospital director has cast his lot with the Millennium Earl. In order to confirm their suspicions, Lenalee goes undercover as a nurse.
Gesehen von 1 User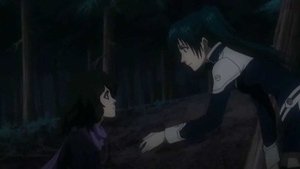 1x31 – Folge 31
Evil stalks Miranda as she travels to Black Order headquarters. With only her precious clock as a traveling companion, she must rely on the kindness of strangers to reach her destination.
Gesehen von 1 User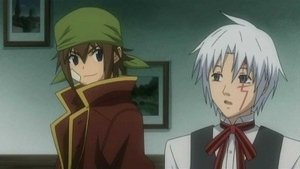 1x32 – Folge 32
Allen infiltrates a gang of aspiring pirates. When the group drifts into dangerous waters, the exorcist puts his life on the line to save his new friends from a familiar foe.
Gesehen von 1 User
1x33 – Folge 33
A mysterious piece of correspondence concerning General Cross's whereabouts prompts Kanda to steal away on a secret mission, but his rogue agenda is quickly abandoned to investigate reports of witchcraft.
Gesehen von 1 User
1x34 – Folge 34
When the people of an isolated village begin to believe the whispers about a witch haunting the streets at night, Kanda suddenly finds himself outnumbered by Akuma.
Gesehen von 1 User
1x35 – Folge 35
Suman Dark is an exorcist with incredible powers, but at the dawn of an important mission, he exhibits a chilling disdain for a group of children hunted by wolves.
Gesehen von 1 User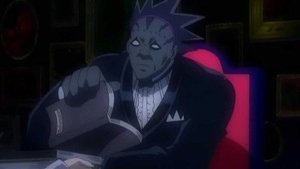 1x36 – Folge 36
The Millennium Earl gathers the Clan of Noah for a chaotic and violent breakfast. As exorcists everywhere fight for their lives, the Earl deals a hand of cards with murderous implications.
Gesehen von 1 User
1x37 – Folge 37
General Tiedoll may hold the key to locating the Heart of Innocence, so it's urgent that the Black Order locate him before the Millennium Earl's henchmen.
Gesehen von 1 User
1x38 – Folge 38
Swarms of Akuma track General Tiedoll to Barcelona, and Allen and Lenalee race towards the besieged city in a fleeting attempt to save their comrades.
Gesehen von 1 User
1x39 – Folge 39
The Black Order suppresses the Akuma forces at Barcelona, but many are lost in battle. As Allen and Lenalee set off to find General Cross, Tiedoll searches for new recruits.
Gesehen von 1 User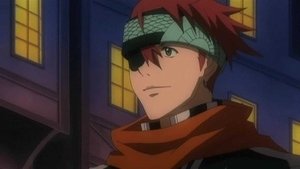 1x40 – Folge 40
Lavi and Krory are sent to protect Allen and Lenalee as they continue to look for General Cross. Their search is interrupted when Akuma attack a festival of roses.
Gesehen von 1 User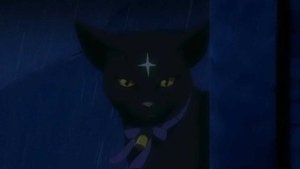 1x41 – Folge 41
Stranded on a rain-drenched night, Allen and his friends are lured into a trap by a black cat, but a growling stomach may prove to be their saving grace.
Gesehen von 1 User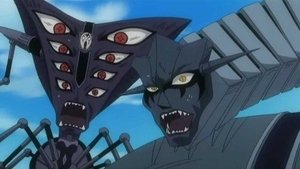 1x42 – Folge 42
Lulu Bell dons a disarming disguise and leads Krory into a desert ambush, setting into motion her devious plan to divide and conquer Allen and his comrades.
Gesehen von 1 User
1x43 – Folge 43
Krory and Allen's attempted rendezvous with Lavi and Lenalee is derailed by their investigation of a walking statue. Is it Innocence at work or just another trap?
Gesehen von 1 User
1x44 – Folge 44
Lenalee's condition worsens, and Lavi knows he must get her to Bookman for immediate treatment; however, his daring rescue of a damsel in distress might cost him his Innocence.
Gesehen von 1 User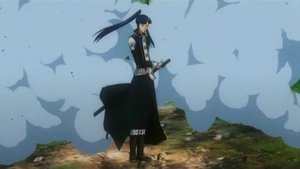 1x45 – Folge 45
General Tiedoll enjoys painting the beautiful scenery he encounters, but Kanda is eager for action. Perhaps an Akuma outbreak at an unusual castle will satisfy both of their needs.
Gesehen von 1 User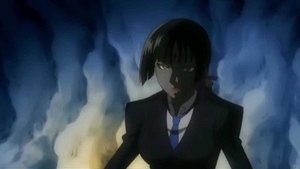 1x46 – Folge 46
Seeking a guide to lead them through a treacherous mountain pass, Allen and Krory stumble into a devious trap. Soon they will be visited by visions of the past.
Gesehen von 1 User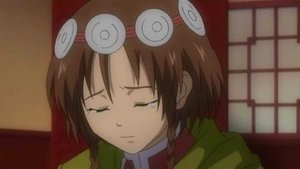 1x47 – Folge 47
Allen and his friends arrive at a village stricken by a mysterious water shortage. Their investigation leads them to a fortune teller who recognizes Lenalee from a disturbing vision.
Gesehen von 1 User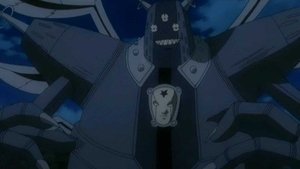 1x48 – Folge 48
Bookman and Lenalee trace the dwindling water supply back to a terrified fortune teller whose crystal ball might be an Innocence fragment.
Gesehen von 1 User
1x49 – Folge 49
Before Mei Ling can begin her training as an exorcist, she must use her gift to help her new friends survive another deadly encounter with the deranged Mimi.
Gesehen von 1 User
1x50 – Folge 50
The exorcists embark on a perilous mission to transport Mei Ling to headquarters, but Lulu Bell of the Noah Clan has a surprise waiting for them.
Gesehen von 1 User
1x51 – Folge 51
Allen and his friends resume their search for General Cross. After arriving at his last known location, they receive some terribly disheartening news.
Gesehen von 1 User
1x52 – Raishuu
Allen and the other Exorcists set sail for Japan on Anita's ship. However, after leaving the harbor, they encounter a large swarm of Akuma.
Gesehen von 1 User
1x53 – Togaochi
When Allen and Lenalee realize what became of Suman Dark, an Exorcist who went missing after his unit was attacked, they decide to rescue him.
Gesehen von 1 User
1x54 – Owari no yoru no hajimari
Once Allen is back outside, he tries to persuade Suman to cease his destruction. In the meantime, Lenalee contacts Komui for information on fallen ones.
Gesehen von 1 User
1x55 – Sakebi
Suman's destructive energy continues to destroy the village and its people. But when hearing a boy call for his father reminds Suman of his own daughter, the last phase of his life begins.
Gesehen von 1 User
1x56 – Derîto
Suman has been killed before Allen's eyes. Allen realizes that Suman's killer is a Noah, but he is in no condition to fight him.
Gesehen von 1 User
1x57 – Shousitsu to saikai
Samo Han Wong from the Black Order's Asian Branch brings word that Allen has been found and Lenalee and the others need to leave for Japan without him.
Gesehen von 1 User
1x58 – Ajia shibu
Allen regains consciousness, surprised to find himself still alive. Bak Chang, the Chief of the Black Order's Asian Branch, explains how he survived.
Gesehen von 1 User
1x59 – Chikai no michi
When Allen remains unable to activate his Innocence, Bak comes up with a strategy to arouse his Innocence by creating a sense of crisis.
Gesehen von 1 User
1x60 – Taitoru
Miranda notices that the ship is under attack. When she and the others go up to the deck, they find an Akuma that seems different from the ones they've fought in the past.
Gesehen von 1 User
1x61 – Shizumu kuro
Lenalee continues her one-on-one fight against Eshi, a Level 3 Akuma, while other Akuma attack the ship from the sky.
Gesehen von 1 User
1x62 – Yami ni ochita seijo
Remembering that Allen released his Innocence forcibly to save Suman, Lenalee decides to do the same to save her "world."
Gesehen von 1 User
1x63 – Fune modorogi shoujo modorazu
While Lenalee is fighting Eshi, the Exorcists back on the ship are having difficulty dealing with the ongoing Akuma attacks. Then Bookman comes up with a solution.
Gesehen von 1 User
1x64 – Messêji
In the midst of Lavi's search for Lenalee, an Akuma suddenly appears before him and announces that he bears a message from Cross Marian.
Gesehen von 1 User
1x65 – Jouriku
Lenalee, Lavi, and the others have finally arrived in Japan. However, when three Level 3 Akuma appear, the group decides to hide rather than risk fighting them.
Gesehen von 1 User
1x66 – Konwaku to shousou
Allen continues to train with Fo in order to revive his Innocence, without much improvement. Some members of the Asian Branch start questioning the necessity of keeping Allen within their base.
Gesehen von 1 User
1x67 – Edo e
Despite their best efforts, Lenalee and the others are unable to avoid the three Level 3 Akuma pursuing them. Just when they think they have no choice but to fight, an unexpected development occurs.
Gesehen von 1 User
1x68 – Chinmoku
Allen's innocence still hasn't resumed a physical form despite his continued training with Fo. However, some changes are observed. Could they be a clue to the revival of Allen's innocence?
Gesehen von 1 User
1x69 – Shinnyuu
A Level 3 Akuma whose dark matter holds the power of decomposition has invaded the Asian Branch base. As Allen still cannot activate his Innocence, Bak and the others try to protect him.
Gesehen von 1 User
1x70 – Kami no douka
Even though Allen's body is half decomposed and he still hasn't been able to revive his Innocence, he returns to the Level 3's location in order to save Fo.
Gesehen von 1 User
1x71 – Shirusareta namae
Now that Allen's Innocence has been revived, he wants to rejoin his comrades as soon as possible and tells Bak that he'll take the teleporting device the Level 3 took to the Asian Branch.
Gesehen von 1 User
1x72 – Teito kessen
While Allen prepares to go to Edo, Lavi and the others are having difficulties fighting huge Akuma.
Gesehen von 1 User
1x73 – Kanda, sansen
The Froi Tiedoll unit arrives in Edo. The General tells his apprentices to go help Lavi and the others, who continue to struggle against the huge Akuma and Tyki Mick.
Gesehen von 1 User
1x74 – Edo shoumetsu
The black energy wave drawn out by the Millennium Earl swallows the city of Edo and causes further injuries to the members of the Cross unit.
Gesehen von 1 User
1x75 – Kuraun to Ôgyusuto
Just when the Millennium Earl is about to snatch Lenalee, Allen arrives to rescue her. In the midst of a fierce battle, the Earl and Noahs suddenly disappear.
Gesehen von 1 User
1x76 – Kagi no Noa no tobira
Lenalee is sucked into a star-shaped hole that suddenly appeared. When Allen tries to grab her hand, he also falls into the hole... and so do some other Exorcists.
Gesehen von 1 User
1x77 – Sukin borikku rûmu
In one of the rooms in the ark, Allen and the others encounter Skinn Bolic, a member of the Clan of Noah. Kanda declares that he will fight Skinn while the others move forward to find the next door.
Gesehen von 1 User
1x78 – Kinki, sangenshiki
The fight between Kanda and Skinn begins. When Kanda realizes that his attacks are barely affecting Skinn, he decides to use the powerful Sangen Style technique. Meanwhile, the room starts collapsing.
Gesehen von 1 User
1x79 – Noazu memorî
Never forgive Innocence... Never forgive Exorcists... Skinn's anger and animosity keep him alive and push him to further attack Kanda.
Gesehen von 1 User
1x80 – Tsuinzu torappu
While the Noahs mourn Skinn's death, Allen, Lenalee, and the others move forward, believing that Kanda is okay and will catch up with them soon.
Gesehen von 1 User
1x81 – Shakkin kuraishisu
After failing in their mission to capture Cross Marian, Jasdero and Devit decide to wait for him in the ark and to kill time by going after his apprentice Allen.
Gesehen von 1 User
1x82 – Baddo gêmu
The "Trick Glasses" created by Jasdero and Devit's ability make it difficult for Allen and Krory to fight them. Meanwhile, Lavi tries to find the lost key.
Gesehen von 1 User
1x83 – Jasudebi, toujou
Jasdero and Devit have merged and become Jasdevi. Jasdevi is so overwhelmingly powerful that Allen, Lavi, and Krory have a hard time fighting him.
Gesehen von 1 User
1x84 – Buraddi kurourî
Trapped in an iron maiden, Krory is beginning to lose consciousness when he hears the voice of the woman he loved. Meanwhile, Allen and the others arrive in the last room.
Gesehen von 1 User
1x85 – Yamiiro rapusodî
In the last room, the battle between Allen and Tyki Mikk begins, while Road tells Lavi to play with her if he wants to win the freedom of Lenalee and Chaozii.
Gesehen von 1 User
1x86 – Yowakihito
The difference in power between Allen and Tyki is so great that Tyki easily knocks Allen down. Meanwhile, Lavi suffers and faces illusions in a dream created by Road.
Gesehen von 1 User
1x87 – Rinkaisha
Amidst great crisis, Allen's synchronization with his Innocence becomes stronger than ever, which results in his left arm turning into a large sword.
Gesehen von 1 User
1x88 – Rabi
Lavi is trapped in the world of dreams created by Road. There, he's attacked by the people at the Black Order, including Lenalee and the other Exorcists.
Gesehen von 1 User
1x89 – Yami no koe
While being burned by his own attack, Lavi asks his illusion for what purpose Bookmen exist and why wars never disappear from the human world.
Gesehen von 1 User
1x90 – Burakku kânibaru
The Noah within Tyki Mikk was supposed to have been destroyed by Allen; however, he has transformed into a dreadful figure and starts attacking Allen and the others.
Gesehen von 1 User
1x91 – Jajjimento
After transforming, Tyki is completely in a different league from Allen and Lavi; however, they continue to fight against him. Then someone unexpected appears to rescue them.
Gesehen von 1 User
1x92 – Sousha no kage
Know what this is about? Be the first one to add a plot.
Gesehen von 1 User
1x93 – Senritsu
When Allen comes upon a piano in The Fourteenth's secret room, he suddenly starts hearing a song in his head and, much to his own surprise, finds himself playing it.
Gesehen von 1 User
1x94 – Kikyou
After the ark returns to its original shape, Allen and the others go back to Edo, to the Asian Branch, and finally, to the Order's headquarters, where they are joyously welcomed back by the Order's staff.
Gesehen von 1 User
1x95 – Hitsuji to inu
While the Order's staff celebrates the return of the Exorcists, Director Rouvelier, a Special Inspector from the Central Agency, holds an advisory council meeting to question Cross Marian.
Gesehen von 1 User
1x96 – Daga susumu toki no hari
Howard Link comes to see Allen and declares his intention to keep an eye on him. Surprised by the news, Lenalee goes to see Komui in his office, where she's greeted by Director Rouvelier.
Gesehen von 1 User
1x97 – Honbu shutsugeki
Lab 5, where the egg is situated, is now under attack. Detecting the Akuma, Allen and some others rush to the lab, where they are stymied by a wall blocking the entrance.
Gesehen von 1 User
1x98 – Gensui no chikara
While keeping the Exorcists without Innocence on standby, Komui sends Marie, Miranda, and the four Generals to Lab 5 to join Allen and Bookman to fight Lulu Bell and Akuma.
Gesehen von 1 User
1x99 – Iro no Noa
Once all the Akuma are down, Komui resolves to destroy the egg, which will be no easy task since Lulu Bell is using Miranda as a shield to protect it.
Gesehen von 1 User
1x100 – Reberu 4
A Level 4 Akuma has finally been born. Allen attacks it relentlessly, even though its overwhelming presence sends a shiver through his body.
Gesehen von 1 User
1x101 – Daikirai na kamisama e
Not knowing the status of the Exorcists in Lab 5, Komui decides to have all headquarters personnel evacuate. Meanwhile, Rouvelier takes Lenalee to Hevlaska.
Gesehen von 1 User
1x102 – Yakusoku no kotoba
Determined to protect her brother and the others at home, Lenalee drinks her Innocence in order to synchronize. Meanwhile, Allen pushes through his serious injuries in order to continue fighting the Level 4.
Gesehen von 1 User
1x103 – Nagai asa ni hibiku
After Allen and Lenalee defeat the Level 4 Akuma, Cross tells Komui to cancel the evacuation. However, the cancellation may be premature...
Gesehen von 1 User