1x1 – Ein neues Team – Teil 1
French policeman Louis Daniel now works for the International Criminal Court in The Hague and has put together a team of police officers from across Europe to deal with transnational crimes. He recruits former NYPD Sgt. Carl Hickman who left the force after being shot in the hand and under a cloud of suspicion. They are currently investigating a series of killings that they believe is the work of a serial killer. The first victim was in Rome 7 months ago, followed by similar deaths in Dublin, London and most recently, Paris. They find crucial evidence at the Paris ...
Gesehen von 9 Usern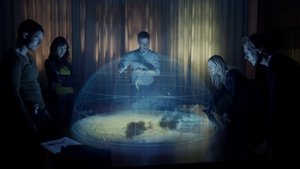 1x2 – Ein neues Team – Teil 2
Hickman, who is in constant pain owing to his hand injury, blames himself for San's kidnapping. He soon realizes that it's the killer who bought the dead woman the shoes. They identify the dead woman as Sasha Quinn who lived in London and worked as an escort. Investigator Sienna Pride puts her superior interrogation skills to work when questioning a young French police cadet who may have seen the murderer. The information leads them to identify the killer and a police report tells them where he is going. The only question is whether they can stop him before he can ...
Gesehen von 9 Usern
1x3 – Radioaktiv
The ICC team has gained recognition, cross-border authority and even an office of their own. Now they must track down a gang of thieves who use deadly radioactive polonium as a weapon.
Gesehen von 9 Usern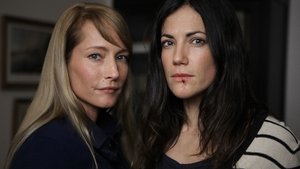 1x4 – Die Jäger der Straße
An abandoned car in Poland and a body found in Germany involves the team in a brutal fight club. The only way to crack it will be to risk becoming its victims.
Gesehen von 8 Usern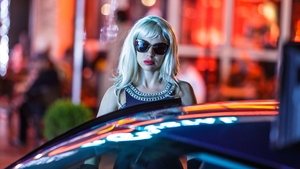 1x5 – Die Entführung – Teil 1
The ICC team must solve the latest in a chain of deadly kidnappings before the ruthless criminals not only kill their victim but endanger Dorn's life as well.
Gesehen von 8 Usern
1x6 – Die Entführung – Teil 2
Maxim Marianski is still in the hands of his kidnappers as Louis suspects Russian mobster, Dimitrov, is involved. But Hickman has his own idea of who's behind it.
Gesehen von 8 Usern
1x7 – Die Geiselnahme
A bank heist in the city has the Hague's police chief Geer Helson under pressure, but the CCI team thinks there is more going on than meets the eye.
Gesehen von 8 Usern
1x8 – Die große Lüge
The ICC team sets out to stop a revenge-fueled cross-border killing spree sparked by the theft of drugs and cash from an Italian crimelord and the kidnapping of his innocent daughter.
Gesehen von 8 Usern
1x9 – Neue Narben, alte Wunden (1)
Anne-Marie is missing, Sebastian's computer has been hacked, Hickman is framed for murder. It looks like the bad guys are somehow staying one step ahead of the team.
Gesehen von 8 Usern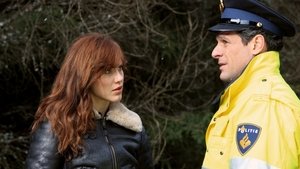 1x10 – Neue Narben, alte Wunden (2)
With Hickman's nemesis Genovese in handcuffs, things are looking up for the team. Then Louis disappears, and Dimitrov finally presents a deadly ultimatum.
Gesehen von 8 Usern
Inhalt
Quelle:
themoviedb.org