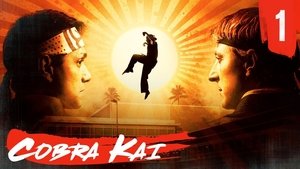 1x1 – Episode 1
34 years after losing the All Valley Karate Championship, Johnny Lawrence decides to reopen the Cobra Kai Dojo while his school adversary, Daniel LaRusso, runs a successful auto business.
Gesehen von 8 Usern
1x2 – Episode 2
Daniel is dismayed to find a new Cobra Kai dojo has been opened up. Johnny learns his dojo has to pass several safety requirements before he can actually start teaching.
Gesehen von 8 Usern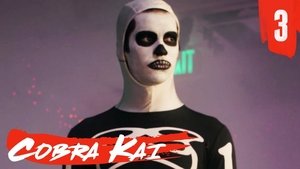 1x3 – Episode 3
Miguel helps Johnny advertise Cobra Kai on the web. Daniel agrees to chaperon at the Halloween dance so he can keep an eye on his daughter.
Gesehen von 7 Usern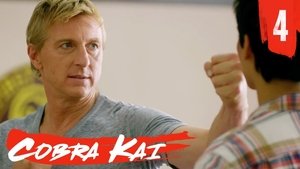 1x4 – Episode 4
Robbie is in hot water with his father. Johnny plans to shut down Cobra Kai after Miguel is injured. Samantha and Kyler's relationship hits rock bottom. A vandalized billboard creates tension for Daniel.
Gesehen von 7 Usern
1x5 – Episode 5
Cobra Kai gains its second student. Daniel has an intricate plan to get payback on Johnny. Miguel defends Samantha against Kyler during lunch break.
Gesehen von 7 Usern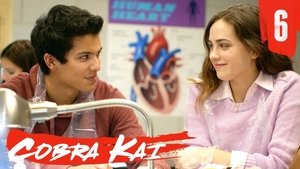 1x6 – Episode 6
Johnny's dojo class attracts a group of misfits while his son Robby, who harbors ulterior motives, lands a new job. Samantha makes a new friend in science class. Daniel inspires interest in karate from an unlikely person.
Gesehen von 7 Usern
1x7 – Episode 7
When Johnny learns Cobra Kai is banned from the All Valley Tournament, he faces the City Council. Miguel asks Samantha out. Robbie takes lessons from Daniel, just as his buddies plot a heist from LaRusso Auto.
Gesehen von 7 Usern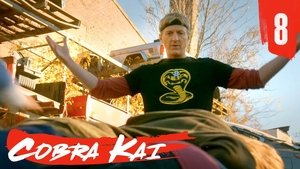 1x8 – Episode 8
Johnny prepares his Cobra Kai students for the next All Valley Karate Tournament and in turn, he is inspired to clean up his life. Daniel is still unaware of his new pupil's background.
Gesehen von 7 Usern
1x9 – Episode 9
Louie's reckless actions forces Johnny and Daniel to go down memory lane. The Cobra Kai students plot revenge against the popular kids. Miguel grows impatient with Samantha.
Gesehen von 7 Usern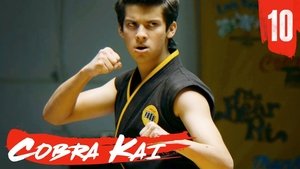 1x10 – Episode 10
It is the day of the 2018 All Valley Karate Tournament and Cobra Kai is determined to win. Robbie signs up unaffiliated. A familiar face from the past returns.
Gesehen von 7 Usern