1x1 – Folge 1
A series of unexplained violent attacks in the city are blamed on the newly discovered "Hairypeople," who have been living among the rest of society.
Gesehen von 2 Usern
1x2 – Folge 2
Koen is mystified by his strange new powers. Looking for answers, he heads into The Zone. Aunty Linda realizes there is a new Cleverman.
Gesehen von 2 Usern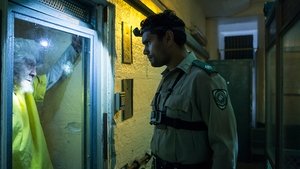 1x3 – Folge 3
A murder and a breakout at the Containment Center create further panic; while both Waruu and Koen reject Slade's offer to help in a mysterious laboratory.
Gesehen von 2 Usern
1x4 – Folge 4
The Hairies are blamed for the continuing deaths. As tensions mount, Waruu demands Koen use his Cleverman powers to halt the murders.
Gesehen von 2 Usern
1x5 – Folge 5
Charlotte agrees to one last attempt at IVF at a clinic offering new technology. Slade offers Waruu a deal he struggles to refuse.
Gesehen von 2 Usern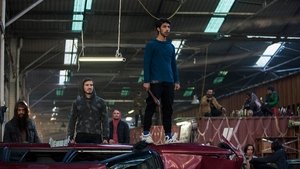 1x6 – Folge 6
As the Containment Authority prepares to clear the city of Hairypeople, Koen must finally face his destiny as the Cleverman.
Gesehen von 2 Usern
Quelle:
themoviedb.org