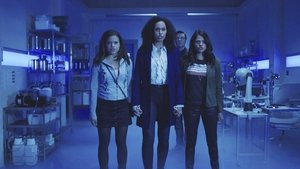 1x1 – Die Macht der Drei
After the tragic death of their mother, Mel and Maggie learn of a secret sibling, Macy, and discover they exhibit new abilities.
Gesehen von 4 Usern
1x2 – Gespräche mit Geistern
After getting a message from the spirit board to not trust Harry, the sisters are conflicted and ultimately concoct a plan.
Gesehen von 4 Usern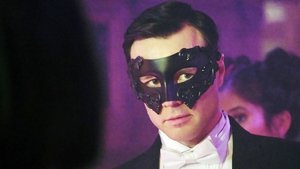 1x3 – Der Vorbote zur Hölle
The sisters devise a plan to find a murdering demon while still taking instruction from Harry on how to use their magic.
Gesehen von 4 Usern
1x4 – Bekämpfe deine Dämonen
The sisters begin to realize that juggling their two worlds is difficult as they await a meeting with the Elders.
Gesehen von 4 Usern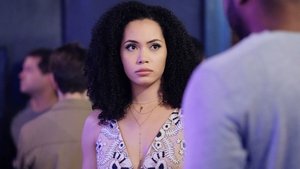 1x5 – Die andere (Frau)
Maggie struggles with whether to tell Lucy the truth; Mel and Harry try to protect Niko; Macy is upset about her situation with Galvin.
Gesehen von 4 Usern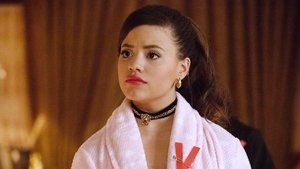 1x6 – Der Geist von Kappa
As Maggie attempts to make amends with Lucy, she asks for Mel's help to figure out who the new Kappa member is.
Gesehen von 3 Usern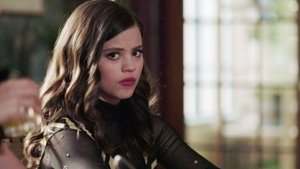 1x7 – Die Sichel des Tartaros
The sisters must band together to fight off a shadowy demon that is trying to obtain a collection of powerful magical artifacts.
Gesehen von 3 Usern
1x8 – Sarkana
While on the hunt for Jada, Harry and Charity learn there is a Changeling Demon putting one of the sisters in danger.
Gesehen von 3 Usern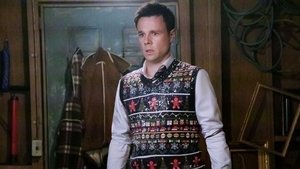 1x9 – Das Amulett des Erzengel
Mel turns to Harry for guidance after learning information about the magical world; Macy is determined to not let fate get in the way of her and Gavin's potential relationship. Maggie tries to keep her mom's Christmas traditions going.
Gesehen von 3 Usern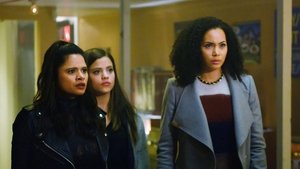 1x10 – Ruhe bewahren und Harry retten
The sisters turn to The Elders for advice about Harry. Mel fed up with The Elders rules, turns to Jada for help without telling her sisters. With a plan in place, they must face an unexpected threat which leads Maggie to find a strength she didn't know she had. Meanwhile, Galvin shares some shocking news with Macy that will change everything.
Gesehen von 3 Usern
1x11 – Das Teufelsintervall
Macy is eager to share the information she has learned with her sisters, but is thrown by their reaction to the news. To cheer herself up, Maggie decides to try out for an a capella group, but something doesn't feel right about the group. Meanwhile, Mel runs into an unexpected person from her past.
Gesehen von 3 Usern
1x12 – Die Nekromantin
With Macy (Madeleine Mantock) on a quest to find answers, she goes against Harry's (Rupert Evans) advice and summons up a Necromancer which puts her and Maggie (Sarah Jeffery) in harm's way. Maggie attends a frat party at Lucy's (guest star Natalie Hall) encouragement, to help her get over Parker (Nick Hargrove). Meanwhile, Mel (Melonie Diaz) helps Harry who is struggling with his regained memories.
Gesehen von 3 Usern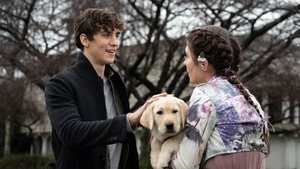 1x13 – Feenstaub
A pixie usually a bright sprite is commanded to kill people to help someone the Charmed ones can't seem to find. Any man in contact with the pixie is under her spell, even a white lighter! Can the Charmed one find out who is controlling the Pixie and save their White Lighter, again?
Gesehen von 3 Usern
1x14 – Engelsbrüder
Macy is trying to cope with new her new demon situation by watching a lot of her favorite TV shows, but things take a weird and dangerous turn. Mel and Jada enlist Niko's help to learn who might be after Jada. Maggie and Parker decide it is time to take their relationship to the next level, which leads them to make an unusual discovery. Meanwhile, Mel's powers seem to be expanding with Jada's guidance, leaving her to question the Elders' intentions.
Gesehen von 3 Usern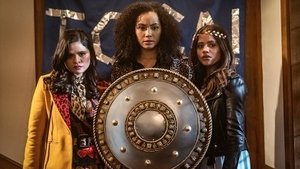 1x15 – Versteinert und vertauscht
Maggie (Sarah Jefferey) shows Macy (Madeleine Mantock), Harry (Rupert Evans) and Charity (guest star Virginia Williams) the strange room under Vera Manor but they quickly learn just how dangerous it is when Mel (Melonie Diaz) and Maggie switch bodies and powers. Macy turns to The Elders for guidance about how to overcome her inner demon, which in turn leads her to have an eye-opening experience. Meanwhile, Maggie learns the secrets that Mel has been keeping from her sisters. Nick Hargrove also stars.
Gesehen von 3 Usern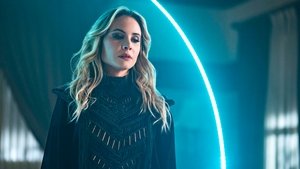 1x16 – Momento Mori
Macy battles with gaps in her memory while Charity and the sisters offer support in battling her "demon side." But more is going on behind the scenes than meets the eye and Macy soon proves herself against impossible odds.
Gesehen von 3 Usern
1x17 – Selbstaufgabe
When Niko (Ellen Tamaki) reaches out to Mel (Melonie Diaz) for help, she unknowingly reveals a new demon. Maggie (Sarah Jeffery) volunteers to infiltrate the "cult" to help thwart him, but when she goes missing Macy (Madeleine Mantock) and Mel set out to find her before it's too late. Harry (Rupert Evans) must face the consequences of the "gift" that The Elders have bestowed on him, leaving Mel, Macy and Maggie shocked and angry. Mel thinks that Fiona (guest star Leah Pipes) might be the key to helping Harry, which seems to cause trouble between her and Jada (guest ...
Gesehen von 3 Usern
1x18 – Tessa
When Harry mysteriously disappears, a substitute Whitelighter, Tessa surprises the sisters. With Galvin's return imminent, Macy knows she must tell him her decision about her demon side. Niko is curious when she sees that the Sarcana has cleared out and calls Mel for clarity, but when Mel arrives she is alarmed at what she discovers. Meanwhile, Maggie is trying to figure out how she can pay for college and turns to Macy for guidance.
Gesehen von 3 Usern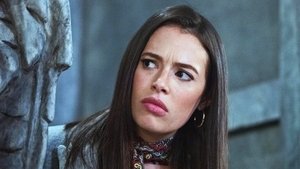 1x19 – Der Dolch des Ursprungs
With Harry (Rupert Evans) still missing, Mel (Melonie Diaz), Macy (Madeleine Mantock) and Maggie (Sarah Jeffery) devise a plan that requires to ask for Tessa's (guest star Chloe Bridges) help.Parker is close to conquering his demon side, but all doesn't go smoothly so he turns to Maggie for what he hopes will be comfort.Meanwhile, Niko is eager to help Mel, but in return asks Mel for help in learning about her past.
Gesehen von 3 Usern
1x20 – Die letzten Weisen
With the Elders feeling that their lives are still in danger, the sisters and Harry band together to try and stop the evil that is happening. Mel and Maggie become concerned when Macy starts to tap more easily into her demon side. Meanwhile, Niko and Mel seem to be in a good place until Mel messes it up.
Gesehen von 3 Usern
1x21 – Roter Regen
Galvin discovers that something bizarre is happening with the patients that are being brought into the hospital; Maggie gets a clue about how to keep the source from taking over; both Macy and Galvin do something no one could have predicted.
Gesehen von 3 Usern
1x22 – Die Quelle erwacht
Maggie, Mel and Harry grow wary of Macy's newfound power; Macy keeps creating alternate realities, but they don't end up being the perfect versions she was hoping for; Maggie and Mel still struggle with what will happen in their personal lives.
Gesehen von 3 Usern
Quelle:
themoviedb.org