1x1 – Episode #1.1
School-teacher Sharon picks up visiting American Rob for a wild weekend of non-stop sex. He returns to the States but when Sharon calls to tell him that she is pregnant he returns and suggests that they become an item, especially after a doctor has told them that the pregnancy needs close monitoring. They go to dinner with Sharon's friends Fran and Chris, who are not the best advertisement for marriage and Rob ends up arguing with Fran. Nonetheless on their return home he proposes to Sharon.
Gesehen von 3 Usern
1x2 – Episode #1.2
Nobody seems to think it a good idea that Rob marries Sharon, certainly not his mother, whom he phones long distance, or Dave, his only friend in London. Fortunately Sharon's brother Fergal is - marginally - more encouraging and helps him choose the cheaper of two engagement rings. So Rob goes down on one knee to Sharon and tries again.
Gesehen von 3 Usern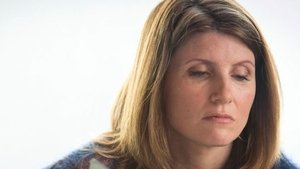 1x3 – Episode #1.3
Sharon keeps waking in the night worrying about her pregnancy whilst Rob is having problems generating business for the advertising agency and is relieved to run into Chris, who, on a night out, suggests a career change. Sharon is not encouraging. Sharon herself meets up with old flame Owen, who is now married to a best selling authoress, which makes Sharon feel a failure. Fortunately for her Rob is sympathetic.
Gesehen von 3 Usern
1x4 – Episode #1.4
Rob meets Sharon's parents, who are delighted about the engagement but less so about the pregnancy. Worse is to come when Sharon is told that, as an older mother, she runs the risk of giving birth to a Downs Syndrome baby. Rob also has to explain to Fran that Chris is out drinking with him and not having an affair but this too ends in disaster.
Gesehen von 3 Usern
1x5 – Episode #1.5
Rob is fired by Skype for failing to bring in enough custom but loose cannon friend Dave gets him an interview - and a job offer- with a chemical firm of dubious reputation. Sharon rings Rob's mother with a wedding invite and is shocked to hear something Rob never told her - that his former girlfriend Betsy had a miscarriage. However after the pair have celebrated Sharon's birthday with friends and relatives they have a heart to heart which clears the air - almost.
Gesehen von 3 Usern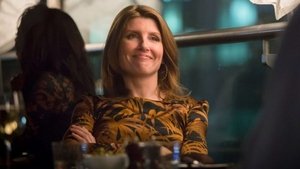 1x6 – Episode #1.6
Fergal is delighted to act as Rob's best man but he is also permanently drunk, his wife having left him, whilst Sharon's maid of honour Kate is annoyingly excitable and gets lost on the hen night, having met an eligible man. Rob's stag party, organized by Dave at a pole dancing club, fares no better as Fergal punches Dave and Chris cops off with an old flame who is one of the dancers. At least the wedding goes smoothly but catastrophe strikes on the honeymoon.
Gesehen von 3 Usern
Quelle:
themoviedb.org