1x1 – Ankunft im Videoland
Kevin Keene and his dog Duke have been transported to Video Land and asked to help defeat Mother Brain. After Princess Lana is kidnapped Kevin and his video game companions (Mega-Man, Kid Icarus, and Simon Belmont) have to work together to save her or else Mother Brain just might be able to take over Video Land and rule forever.
Gesehen von 3 Usern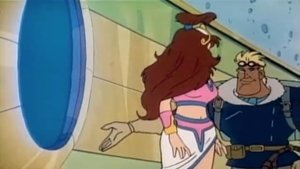 1x2 – Die Sümpfe von Bayouland
Mother Brain makes a discovery that Kevin isn't very good at the Bayou Billy video game. So she sets a trap to lure him into Bayouland.
Gesehen von 3 Usern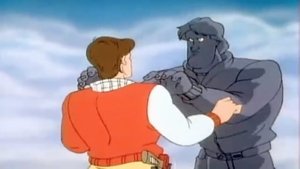 1x3 – Das Traumpaar
Dr. Wily creates an android that is a replica of Kevin's worst enemy from high school.
Gesehen von 3 Usern
1x4 – Die Video-Olympiade - Teil 1
Mother Brain challenges the N-Team to an athletic competition on Mount Icarus, thus distracting them from stopping her from finding the Three Sacred Treasures.
Gesehen von 3 Usern
1x5 – Die Video-Olympiade - Teil 2
The N Team struggle to find weapons with enough power to defeat the magic of the Sacred Treasures.
Gesehen von 3 Usern
1x6 – Der Android
Kid Icarus feels awful because his height is a problem. Duke discovers a magic lamp and the genie grants Kid Icarus's wish to become bigger. Kid Icarus turns into a giant and comes to realize that being bigger has a lot of disadvantages.
Gesehen von 3 Usern
1x7 – Das Amulett des Bösen
Dragon Lord and Mother Brain try to turn every dragon evil. The N team rescues Puff, a white last good dragon baby.
Gesehen von 3 Usern
1x8 – Zwerge und andere Monster
Simon gets shot by a "love-at-first-sight" arrow and falls in love with Mother Brain.
Gesehen von 3 Usern
1x9 – Die Gehirnwäsche
After the Computer Mind Mirror of Mother Brain says that Princess Lana is the most beautiful of them all, the Eggplant Wizard makes a poison apple that will make Princess Lana fall asleep.
Gesehen von 3 Usern
1x10 – Die Energieblumen
While the N team tries to get Simon's memory back, Mother Brain gets King Hippo and Eggplant Wizard to brainwash him into thinking he's an N-Team hunter. Later Simon believes he is Donkey Kong Jr.
Gesehen von 3 Usern
1x11 – Die Geister, die er rief
Kevin, Lana, Simon, and Duke go to the Mirror World to rescue the princess' father, King Charles. In the mean time their opposites are on a journey to their world.
Gesehen von 3 Usern
1x12 – Das doppelte N-Team
Mother Brain sets a trap by showing the N team she is defeated and also opens up a warp zone, with Kevin's neighborhood shown on the other side. Foolishly Kevin goes through and the members of his team, are captured and banished to the Black Hole Warp Zone. Kevin realizes he's actually on Metroid. Then he succeeds into getting back to the Palace and rescuing the N team.
Gesehen von 3 Usern
1x13 – Bewährungsprobe für Mega Man
On his birthday Mega Man really wishes to become human. So he is ready to pass the Three Challenges to accomplish humanity.
Gesehen von 3 Usern