Trailer
1x1 – Folge 1
After his girlfriend Suzanne moves out because of his failure to stop drinking and smoking pot, between-books novelist Jonathan Ames peruses his favorite Raymond Chandler novel, "Farewell, My Lovely," and is inspired to place an ad on Craigslist offering his services as an unlicensed private investigator. Within hours he gets his first case, involving a 19-year-old girl's desperate search for her missing sister. Despite the fact that he should be working on his second novel, and despite the fact that he is on deadline for a magazine piece, Jonathan heads out into...
Gesehen von 8 Usern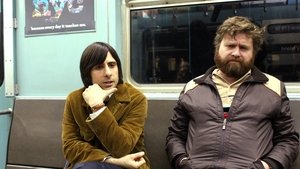 1x2 – Folge 2
During an unsuccessful attempt to win back Suzanne, Jonathan gets a phone call and a new case: A woman named Jennifer wants him to tail her boyfriend Gary to see if he's been unfaithful. After learning that he and Jennifer share a common pastime - drinking - Jonathan goes in search of her boyfriend, with uncomfortable results. Meanwhile, Ray brings Jonathan along to his colonic for moral support, and George hatches a knockout plan for Jonathan to help him cover up an unsightly sore before a big speech.
Gesehen von 7 Usern
1x3 – Folge 3
At a New York film-society party, George introduces Jonathan to filmmaker Jim Jarmusch, a fan of Jonathan's first book, who is interested in having him rewrite a screenplay. Later, after leaving his personalized script in a therapist's office during an ill-advised late-night tryst with a very young party girl, Jonathan convinces Ray to pose as a patient in order to retrieve it. Meanwhile, George is flummoxed when he runs into his sexy ex-wife Priscilla and her arrogant new husband, fellow publishing magnate Richard Antrem.
Gesehen von 7 Usern
1x4 – Folge 4
Jonathan falls for his latest client, the mother of a boy whose skateboard was stolen by a neighborhood bully. Meanwhile, Ray agrees to help a lesbian couple start a new family, to his wife Leah's chagrin, and George has a nostalgic "armpit crush" on a young publicist he hopes to woo at the opening of a new Brooklyn restaurant.
Gesehen von 7 Usern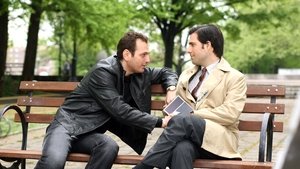 1x5 – Folge 5
A smitten Russian parolee contracts Jonathan to track down a chanteuse known as "the Lonely White Dove." After a vodka-fueled reconnaissance mission at the Brighton Beach restaurant where the singer works, Jonathan persuades Suzanne - along with Ray and Leah - to join him there for dinner the next night, without revealing his true purpose. Meanwhile, George decides to get in touch with his feminine side as a way to drive sales of his sagging magazines.
Gesehen von 7 Usern
1x6 – Folge 6
Jonathan is enlisted to retrieve a sex tape that a female escort is using to extort money from a married New Jersey man. With Ray and George in tow, Jonathan ends up in a motel room with the escort, who attempts to blackmail him as well. Can the very stoned Ray and George save Jonathan's neck before the woman's enraged brother breaks it?
Gesehen von 7 Usern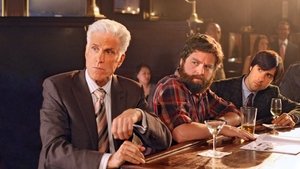 1x7 – Folge 7
Concerned over the sudden disappearance of the two lesbians who've been buying his sperm, Ray enlists Jonathan to help track the couple down. Breaking into their apartment, Jonathan learns the pair has flown the coop - but not without leaving behind a clue that both shocks and intrigues Ray. Meanwhile, George ignores Jonathan's warnings by publishing a disparaging editorial about Richard Antrem, sending his publishing rival into a fit of rage at a local watering hole.
Gesehen von 7 Usern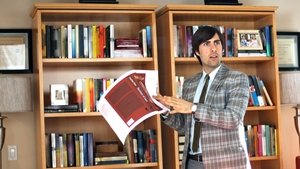 1x8 – Folge 8
Having picked up the gauntlet thrown down by Richard - and having thwarted a blackmail bid aimed at getting Jonathan to take a dive - the Edition team gear up for a tripleheader boxing challenge against their GQ rivals. But with the bouts only hours away, the women in their lives offer some compelling reasons why winning isn't everything.
Gesehen von 7 Usern
Quelle:
themoviedb.org