1x1 – Pilot
In the series premiere, after losing her boyfriend and her high-powered job as an attorney all on one day, Nina finds that the only job available to her is at the Public Defender's office. She quickly realizes that the system is more screwed up than her own crazy personal life.
Gesehen von 2 Usern
1x2 – Downsizing
Hoping to be accepted back into the corporate world, Nina gives a speech, but it goes awry; the gang struggles to fit in.
Gesehen von 2 Usern
1x3 – Hooked & Booked
Phil tricks Nina into believing that public defenders voluntarily go to jail; Phil and Boring Larry take Carlos out for a night on the town.
Gesehen von 2 Usern
1x4 – Sell It
Nina realizes she may need help influencing jurors; Phil and Trent face off in front of a grumpy judge.
Gesehen von 2 Usern
1x5 – Shark, Actually
Nina is worried she is being played by a private defense lawyer assigned to her case; Phil tries to impress a cute stenographer.
Gesehen von 2 Usern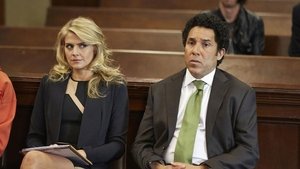 1x6 – Rights & Wrongs
Nina is forced to compromise when her refusal to lose cases to Trent begins to clog up the court system; Carlos quits smoking.
Gesehen von 2 Usern
1x7 – Curry Favor
Nina finds a new friend in a forensics analyst; Nina's new friend takes the meaning of loyalty too far; Carlos is forced to stay with Phil for a few days.
Gesehen von 2 Usern
1x8 – Diamond Is a Girl's Worst Friend
Nina makes a bet when she is assigned one of Phil's former defendants; Micah criticizes Phil's and Carlos' behavior in court.
Gesehen von 2 Usern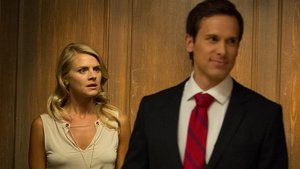 1x9 – A New Development
Nina discovers that Trent and the district attorney's office are involved in a plot to arrest the city's homeless; Cheryl turns to Nina for help.
Gesehen von 2 Usern
1x10 – Solitary Refinement
An old friend asks Nina to set her up with Phil; Nina goes on an ill-fated double date; a female judge begins paying attention to Carlos.
Gesehen von 2 Usern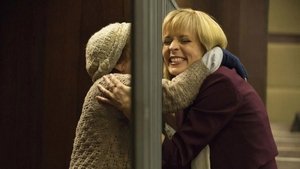 1x11 – Campaign Contributions
Nina insists on helping Phil win an award; Trent brings his 10-year-old "little brother" to court for one week.
Gesehen von 2 Usern
1x12 – Brief Encounters
Nina must make some hard choices after secretly reuniting with Trent; Morris calls out Phil for being glib.
Gesehen von 2 Usern
Quelle:
themoviedb.org