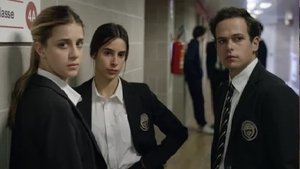 1x1 – Superkräfte
At an exclusive private high school, student athlete Chiara forges an unlikely bond with a rebellious classmate, Ludovica, and the mysterious new boy, Damiano.
Gesehen von 5 Usern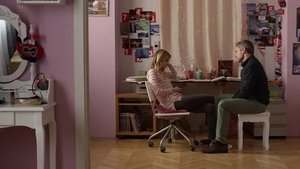 1x2 – Marionetten
Chiara gets a peace offering from her dad; Camilla makes an offhand comment that impacts Chiara's love life; Ludo suffers a blow at a family event.
Gesehen von 5 Usern
1x3 – #Friendzone
Chiara begs Camilla for a chance to explain things, Nico and Brando plot against Damiano, and Fiore offers Ludo a solution to her money troubles.
Gesehen von 4 Usern
1x4 – Emma
Saverio introduces Ludo to an admirer who saw her at the club. Fabio helps Damiano out of a bind. A run-in at a party leads Chiara to act recklessly.
Gesehen von 3 Usern
1x5 – Der letzte Versuch
Ludo gets infuriating news, Chiara and her parents start therapy, and Saverio invites the girls to a secret party, where a familiar face shows up.
Gesehen von 3 Usern
1x6 – #Liebe
In the aftermath, Ludo, Damiano and Chiara try to cover their tracks and grapple with feelings of guilt and fear. Fabio savours a life-changing moment.
Gesehen von 3 Usern
Quelle:
themoviedb.org