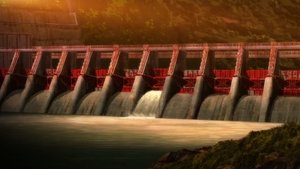 1x1 – Handskizze
May 1998. Koucichi Sakakibara just arrived at Yomiyama from Tokyo a month ago. Due to a collapsed lung, he was confined to the hospital until he is fully recovered. 3 classmates of his new school, Yomiyama North Junior High School, specifically Class 3-3; arrived to welcome and prepare him for life there. Class Officers Tomohiko Kazami, Yukari Sakuragi and head of Countermeasures Izumi Akazawa. All of them ask Kouichi bizarre questions which causes his first seed of suspicion of his school, especially Izumi who reacted strangely after shaking his hand. When Kouichi is...
Gesehen von 14 Usern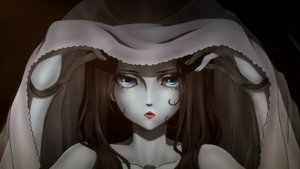 1x2 – Blaupause
The mystery surrounding Class 3-3 is still secret to Koichi,but he learns a thing or two about Mei, who seems like a ghost to the rest of the classmates.
Gesehen von 13 Usern
1x3 – Knochenarbeit
As Koichi manages to learn more about the seemingly-cursed Class 3-3, his actions end up unchaining a horrible course of events.
Gesehen von 13 Usern
1x4 – Fleisch packen
Still unable to understand the sudden threat to every student in Class 3-3, Koichi experiences another tragedy, also related to his endless quest to find some answers.
Gesehen von 13 Usern
1x5 – Glieder bilden
Even though Kouichi is still being ignored by most of his classmates, he doesn't give up to find out more about the past and Mei Misaki.
Gesehen von 13 Usern
1x6 – Ich will die Wahrheit wissen
Kouichi and Mei team up and find out more about each other and the class 3-3.
Gesehen von 13 Usern
1x7 – Kugelgelenk
After more grisly accidents, everyone in Class 3 is on edge-wondering which of their classmates are actually dead. After the charm rituals are called off, Koichi learns of an incident that happened 15 years ago which could provide a major clue.
Gesehen von 13 Usern
1x8 – Haare sträuben!
Koichi, Reiko and Matsunaga meet at a resort hotel to discuss the curse, and the hotel itself may hold clues to ending the bloodshed. They spend the day on the beach, where they run into Mei, who's staying nearby. Coincidence?
Gesehen von 13 Usern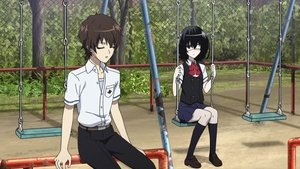 1x9 – Körperfarben!
After yet another gruesome accident, Class 3 is completely on edge! With rumors running wild, Koichi investigates the old Class 3 homeroom at the former school.
Gesehen von 13 Usern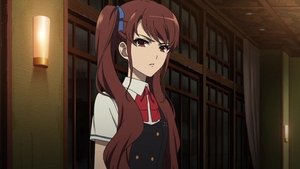 1x10 – Glasauge
As the body count rises, Koichi is more and more desperate to find Matsunaga's tape. When he actually discovers it during a class outing, the survivors come together to hear it, and find out what Matsunaga did to end the curse.
Gesehen von 13 Usern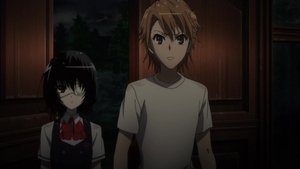 1x11 – Makeup
With Matsunaga's tape comes the secrets necessary to stop the Calamity-and Koichi and his friends brainstorm a way to stop more disasters. But just as quickly as it was found, the tape again mysteriously disappears...
Gesehen von 13 Usern
1x12 – Tot
Panic ensues at the lodge as desperate students seek the key to stopping the class 3 calamity once and for all. Can Kouichi and his friends find the solution before the death count rises again?
Gesehen von 13 Usern
1x13 – Die Andere
The story of Mei and her twin-sister Fujioka, just before the horrible course of events narrated in the series.
Gesehen von 13 Usern