1x1 – Folge 1
Jintan is being pestered by a girl named Menma, who only he can see. Menma says she has a wish she wants him to fulfill, but she can't remember what it was. Soon, she recalls that the dream was to have their friends all together again.
Gesehen von 4 Usern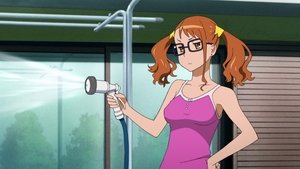 1x2 – Folge 2
Jinta and Poppo think that Menma's manifestation has been caused by an unresolved wish she had. Thinking that she might of wished for a rare Nokemon, Jinta and Poppo join forces with Atsuma to get it.
Gesehen von 4 Usern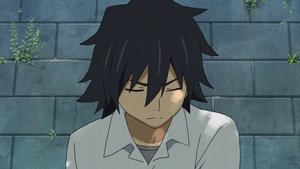 1x3 – Folge 3
Jinta tries to return to school but finds it difficult. Poppo decides to reunite the old gang to search for Menma's ghost.
Gesehen von 4 Usern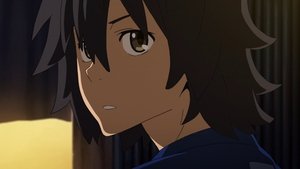 1x4 – Folge 4
Yukiatsu's claim to have seen another Menma urging the group to stop 'with the fuss', is investigated.
Gesehen von 4 Usern
1x5 – Folge 5
Atsumu blames himself for Menma's death, and Menma has Jinta tell him things that only she and Atsumu know of. Later, Chiriko explains how she caught onto his obsession with Menma. Atsumu recalls ten years ago, when he confessed to Menma shortly after Jinta ran off, only to be rejected. Meanwhile, Jinta wonders why he hasn't been so focused on fulfilling Menma's wish lately. The next day, Naruko goes to a karaoke bar with her friends, when a boy forces her to a love hotel. However she is saved by the arrival of Atsumu. On the train ride home, Atsumu asks Naruko about ...
Gesehen von 4 Usern
1x6 – Folge 6
Poppo suggests that everyone investigate Menma's house for an answer to what her wish could be.
Gesehen von 4 Usern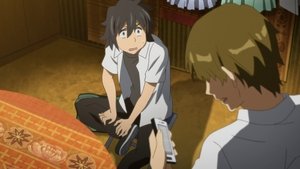 1x7 – Folge 7
Jintan suspects that Menma's real wish is to send a letter to God for Jintan's mother, and so he works multiple jobs to raise enough money for the fireworks.
Gesehen von 4 Usern
1x8 – Folge 8
Jintan endeavors to grant Menma's wish alone after their group has a falling out. The group are having trouble believing Jintan until Menma's ghost makes a statement.
Gesehen von 4 Usern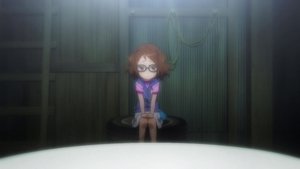 1x9 – Folge 9
Menma spends the day with the group, except this time they believe she's there.
Gesehen von 4 Usern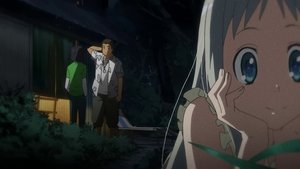 1x10 – Folge 10
Jintan and the gang finish organising the fireworks for Menma to rest in peace.
Gesehen von 4 Usern
1x11 – Folge 11
The fireworks didn't work and Menma is still around. After a while, she feels herself fading. Maybe her wish has already been granted.
Gesehen von 4 Usern
Quelle:
themoviedb.org