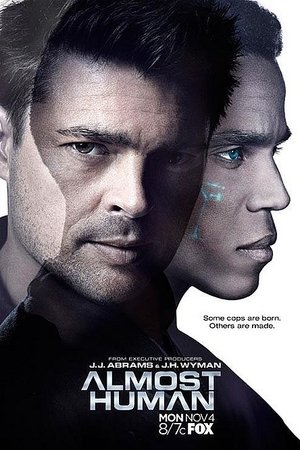 Trailer
1x1 – Pilot
In the series premiere, Detective John Kennex (KARL URBAN) and his android partner, Dorian (MICHAEL EALY), fight to keep the lid on dangerous criminals in the future.
Gesehen von 11 Usern
1x2 – Skin
In night two of the series premiere, Detective John Kennex and Dorian are dispatched to investigate a murder and high-profile missing persons case that lead them into the highly profitable world of IRCs - Intimate Robot Companions - also known as sexbots. Meanwhile, Kennex looks to reconcile a part of his troubled past.
Gesehen von 11 Usern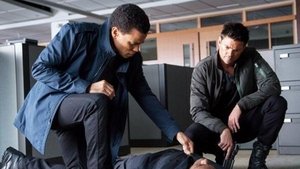 1x3 – Are You Receiving?
A gang of criminals try to get their demands by taking some hostages. But as it turns out, this was just a diversion to take away police attention from the real crime scene - palladium robbery.
Gesehen von 11 Usern
1x4 – The Bends
When a colleague gets shot in a drug related situation, John is the only one who believes in the innocence of his old classmate. Rudy sees an opportunity for his fifteen minutes of fame when a drug cook is needed for an undercover operation.
Gesehen von 9 Usern
1x5 – Blood Brothers
Detective John Kennex and Dorian are tasked with protecting the only remaining witness in a major murder trial, while Captain Maldonado faces off with the defendant.
Gesehen von 10 Usern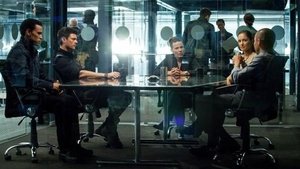 1x6 – Arrhythmia
Kennex and Dorian respond to a suspicious death at a hospital where - before having a fatal cardiac arrest - a man claimed someone was trying to kill him, and inexplicably knew his exact time of death. As the investigation unfolds, a black market for vital organs is uncovered in which bio-mechanical hearts can be resold and remotely "shut off." As the team fights to find the pulse of this 2048 tech-centric crime, Dorian reconnects with a decommissioned DRN.
Gesehen von 10 Usern
1x7 – Simon Says
Det. Kennex and Dorian investigate Simon, a psychopathic killer who is strapping bombs to his victims' neck and broadcasting their final moments over the internet. Meanwhile, a power deficiency affects Dorian's energy level, causing him to have unexpected outbursts.
Gesehen von 9 Usern
1x8 – You Are Here
Detective Kennex and Dorian have to deal a mysterious murder case. The victim is murdered mysteriously by a new technically innovated bullet.
Gesehen von 9 Usern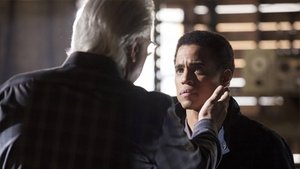 1x9 – Unbound
The mystery item stored in police evidence is revealed, and an action packed bot hunt ensues, with John and Dorian pulling off some enthusiastic moves in an effort to reel in the rampaging renegade. The resulting adventure prompts Dorian to question the stability of his own personality and his reliability within the force, as he literally gets to meet his maker.
Gesehen von 9 Usern
1x10 – Perception
When Kennex and Dorian investigate the simultaneous and sudden deaths of two genetically-enhanced - or "chrome" - children, a fatal dose of the perfect designer drug appears to be the cause. As the investigation unfolds and a recent drowning victim is mysteriously connected, the case takes an unexpected turn. Meanwhile, Kennex endures painful flashes from the past and pays a visit to the recollectionist.
Gesehen von 9 Usern
1x11 – Disrupt
A deadly crime from the future occurs when a "smart home" goes terribly bad and turns on its occupants. Detective Kennex and Dorian lead the investigation that forces them to interface with a house that is represented by a mysterious hologram character.
Gesehen von 9 Usern
1x12 – Beholder
When a Chrome appears to have died young, Valerie recognizes it as a murder and begins an investigation. Kennex and Dorian realize that the murderer is a serial killer who is using outlawed nanobot plastic surgery to become beautiful.
Gesehen von 9 Usern
1x13 – Straw Man
Detective Kennex and Dorian investigate a string of murders by a copycat of a serial killer whom Kennex's father put in jail. As the investigation unfolds, biotechnology from the future sheds light on crimes of the past. Meanwhile, Dorian receives his performance evaluation since being reactivated.
Gesehen von 9 Usern
Quelle:
themoviedb.org