1x1 – Episode 1
Naksu casts one last spell to save her soul. Jang Uk looks for the only sorcerer who would dare to help him. Mu-deok gets taken under a new master.
Gesehen von 2 Usern
1x2 – Episode 2
When Mu-deok refuses Uk's proposal to form an alliance, he convinces her in other ways. Park Jin barricades Songrim to catch a spy.
Gesehen von 2 Usern
1x3 – Episode 3
Mu-deok sets the terms before beginning proper training. Uk discovers that Heo Yeom left him with a gift he must learn to claim as his own.
Gesehen von 2 Usern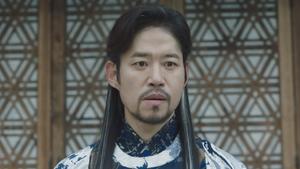 1x4 – Episode 4
Uk suffers a fever and chills, much to Mu-deok's delight. The Crown Prince visits the Jang household, demanding a family heirloom and a show of respect.
Gesehen von 2 Usern
1x5 – Episode 5
Mu-deok takes Uk to her old place of residence to train him where they meet an unexpected stranger. Mean while other mages have their own opinions of how to minimize the negative impacts of the upcoming duel.
Gesehen von 2 Usern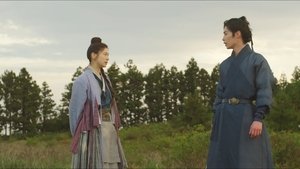 1x6 – Episode 6
Seo Yul and Park Dang-gu visit Uk at his training ground. Mu-deok pushes her student to the extreme. Jin Cho-yeon prepares a wedding gift
Gesehen von 2 Usern
1x7 – Episode 7
The Prince encounters an illusion. Uk demands entry into Jinyowon. Gil-ju goes after Naksu to acquire a body.
Gesehen von 2 Usern
1x8 – Episode 8
Gil-ju stumbles into town to satisfy his hunger. Uk follows closely behind him. Rumors surface of Naksu's comeback.
Gesehen von 2 Usern
1x9 – Episode 9
Jin Ho-gyeong looks for her long-lost child. Jin Mu devises a plan to help end that search. Uk and Mu-deok are driven apart.
Gesehen von 2 Usern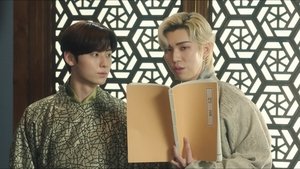 1x10 – Episode 10
Uk is given a book to read. Yul saves a girl at the market. Mu-deok goes through an intensive selection process to become a servant at Songrim.
Gesehen von 2 Usern
1x11 – Episode 11
Uk loses the will to train. Mu-deok makes a bet with the Prince. At Cheonbugwan, a line of blind girls await judgment.
Gesehen von 2 Usern
1x12 – Episode 12
An unusual death draws Park Jin's attention. Uk learns of Naksu's tragic past. Maid Kim sends Mu-deok on an errand to Cheonbugwan.
Gesehen von 2 Usern
1x13 – Episode 13
A sudden lightning strike causes damage to Cheonbugwan. Park Jin and Jin Mu dispute who's to blame. Teacher Lee takes Uk on a special fishing trip.
Gesehen von 2 Usern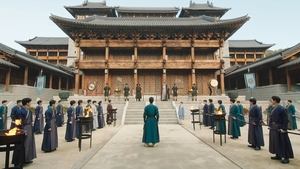 1x14 – Episode 14
Uk faces his tenth and final opponent with a trick or two up his sleeve. Seo Yul keeps Mu-deok close. Jin U-tak plays a trick on his daughter.
Gesehen von 2 Usern
1x15 – Episode 15
Mu-deok is caught at the site of a bloody murder. Teacher Lee presents the royal family with a gift and a prophecy. So-i tracks down a blind friend.
Gesehen von 2 Usern
1x16 – Episode 16
Park Jin and Jin Ho-gyeong get into a heated dispute as they both lay claim to an artifact. Uk runs into the Prince while on the search for a shaman.
Gesehen von 2 Usern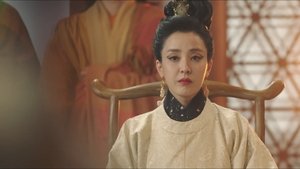 1x17 – Episode 17
Mu-deok investigates Jin Bu-yeon's true identity. Jin Mu convinces Jin Ho-gyeong to make a special announcement at an important assembly.
Gesehen von 2 Usern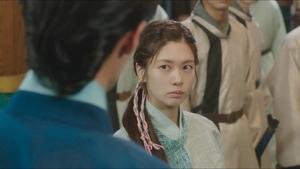 1x18 – Episode 18
Trapped inside an enchanted force field, Mu-deok explores her newfound powers but soon learns of its drawbacks. So-i makes a deal with a soul shifter.
Gesehen von 2 Usern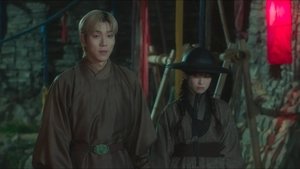 1x19 – Episode 19
Uk comes up with a solution to break the force field that would require him to risk it all. Dang-gu and Cho-yeon make a startling discovery.
Gesehen von 2 Usern
1x20 – Episode 20
Love is in the air with a wedding on the way and Uk playing matchmaker. Jin Mu appoints an assassin to do his dirty work and become his scapegoat.
Gesehen von 2 Usern
Quelle:
themoviedb.org