1x1 – Episode 1
With Summer approaching, Alba and Bruno leave Madrid to re-encounter with the latter's friends in their hometown. Things go south when, the following day, Alba wakes up with no memories of the night and discovers that she has been raped.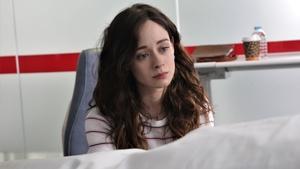 1x2 – Episode 2
Alba's DNA test results appears, revealing semen from four men. The video of Alba's rape surfaces. Bruno receives a threatening call to leave town with Alba.
1x3 – Episode 3
Alba and Bruno's relationship collapses after she finds out about Bruno's involvement in the rape on video. After a 4x4 tries to run her over, she realizes that trying to denounce the rape will be more dangerous than she thought.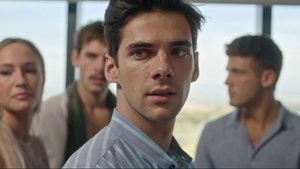 1x4 – Episode 4
Lieutenant Giner tries to find a solution to Alba's case. Jacobo tries to maintain Hugo on the Entrerríos' side.
1x5 – Episode 5
After Clara suffers an accident, Alba realizes the risk of showing the video to the police. Jacobo threatens Tirso in order to prevent him from exposing Alba's rapists.
1x6 – Episode 6
Jacobo, Rubén, Hugo and Bruno all face the consequences of the video of Alba's rape going public. Alba searches for a lawyer for the impending trial, while the Entrerríos dig up Alba's past hoping to find dirt on her.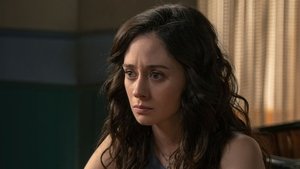 1x7 – Episode 7
Eloy tries to negotiate with Marta in order to prevent Alba's rapists from going to prison. In order to fully heal when the time comes, Alba decides to move on from Bruno, who officially joins the Entrerríos out of guilt.
1x8 – Episode 8
Bruno sees himself with a gender violence accusation piled on top of Alba's rape, while Marta begins to suspect that he did not actually partake in it. Toño finds a letter from Miriam that could turn the whole case in Alba's favor.
1x9 – Episode 9
Hugo chooses to lie about Bruno's real involvement in the rape, much to Alba's shock. Marta discovers that Alba was not the first one to accuse the Entrerríos of rape.
1x10 – Episode 10
Tirso reveals that he was the one who sold the Entrerríos the drug they used on Alba. Mercedes decides to turn to drastic measures in order to avoid having Rubén sent to prison.
1x11 – Episode 11
Mercedes tries to have the trial declared void by revealing her relationship with Manuel Cruz. Hugo commits suicide, unable to handle the pressure any longer. Bruno tries to earn the Entrerríos' trust back.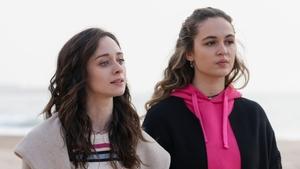 1x12 – Episode 12
To avoid unwanted attention from the Entrerríos, Alba and Bruno make everyone think their relationship is still strained. Bego discovers more evidence against the Entrerríos in the form of an online chat.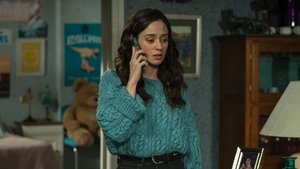 1x13 – Episode 13
The Entrerríos take to extreme measures to keep the truth hidden at all costs. Mercedes plans to flee the country. Alba and Bruno come up with a risky plan to expose the Entrerríos' crimes once and for all.
Quelle:
themoviedb.org