1x1 – Episode 1
After a fall from grace, fiercely talented and award-winning investigative journalist Eileen Fitzgerald leaves her high-profile New York life behind to join a daily metro newspaper in Anchorage. Her journey to find both personal and professional redemption begins.
Gesehen von 1 User
1x2 – Episode 2
When Roz and Eileen find a lead in Gloria's case, Eileen calls in a favor to help them track down the person of interest. Meanwhile, Claire investigates why beloved local restaurant Rita's is selling to a big corporation. After landing her first front page story, Yuna learns that success in journalism sometimes comes at a cost.
Gesehen von 1 User
1x3 – Episode 3
Eileen, Roz and Sylvie travel to Meade to learn more about a suspect in Gloria's case and connect with the local police chief, which proves to be more challenging than expected. When Austin learns about a political candidate's murky financial ties, Stanley must decide if they can publish with the newspaper's owner having endorsed the candidate.
Gesehen von 1 User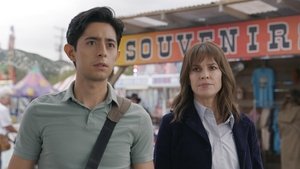 1x4 – Episode 4
It's the Alaska State Fair and The Daily Alaskan team is covering every angle of this beloved annual event, including Gabriel who is excited for his first assigned story. When his reporting leads him somewhere unexpected, he rises to the occasion with Eileen's support. Meanwhile, Eileen and Roz have very different weekends before reuniting to make more progress on their investigation.
Gesehen von 1 User
1x5 – Episode 5
When someone from Eileen's past comes to Alaska, she goes against orders, causing a frenetic scene; Eileen and Roz gain a new lead on Gloria's case.
Gesehen von 1 User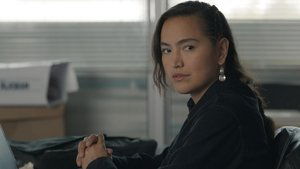 1x6 – Episode 6
When two local women go missing, Roz grows frustrated over the lack of equal attention both cases are receiving. Bob gives Roz and Eileen a lead on Gloria's case.
Gesehen von 1 User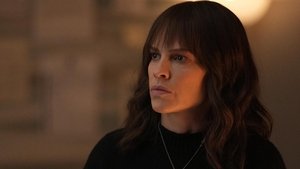 1x7 – Episode 7
The stakes are high when Eileen is taken hostage in the newsroom. As the clock ticks, the team races to help before it's too late.
1x8 – Episode 8
As the team grapples with the incident's aftermath, they support one another as the daily grind continues and bleak budgets loom for the paper.
1x9 – Episode 9
When a new finding makes a familiar face the top suspect in Gloria Nanmac's case, Eileen and Roz hustle to report first. Meanwhile, Austin and Claire follow Conrad Pritchard's trail to figure out what he is really up to in Alaska.
1x10 – Episode 10
Know what this is about? Be the first one to add a plot.
1x11 – Episode 11
With rumors of a new Alaskan newspaper swirling, the team investigates their competition and what it means for the future of local news. Meanwhile, Eileen and Roz listen to Gloria's final call and find their lead before an innocent man is put away.
Quelle:
themoviedb.org