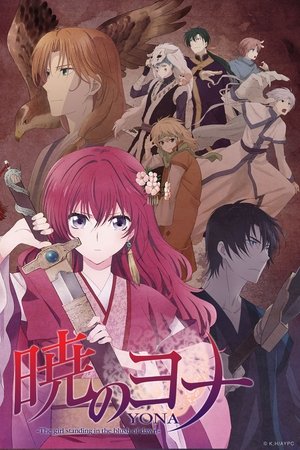 1x1 – Prinzessin Yona
Young princess Yona's heart fills with joy when her cousin, and childhood love-interest shows up to celebrate her 16th birthday, something not approved by her father, King Il, as he can't promise her his hand in marriage, seeing as it would be a poor fit for the future of the kingdom.
Gesehen von 4 Usern
1x2 – Zerrissene Bande
Princess Yona needs to escape from her own castle along with her protector Hak after her cousin murdered her father, King Il, as revenge for his fathers death.
Gesehen von 4 Usern
1x3 – Der ferne Himmel
As they continue to trek through the mountains, Yona and Hak both remember happier times. Yona is a shell of her former self, only moving at Hak's direction. But Hak is determined to keep his vow to protect the princess, no matter what it takes.
Gesehen von 2 Usern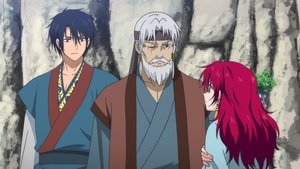 1x4 – Der Wind-Clan
Hak and Yona take refuge in the capital of Fuga, the land of Hak's birth. But when his grandfather Mun-deok indicates he will not support Su-won's ascension to the throne, the Fire clan puts pressure on the Wind clan.
Gesehen von 2 Usern
1x5 – Heulen
To protect the Wind clan, Hak and Yona both decide to leave the capital of Fuga. Mun-deok advises them to seek the oracle for guidance, but Tea-jung of the Fire clan is determined to capture Yona... and kill Hak.
Gesehen von 3 Usern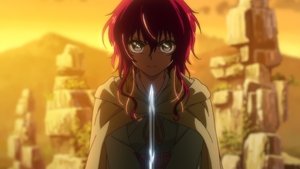 1x6 – Rotes Haar
Having taken a poisoned arrow to save Yona, Hak is cornered and out of options. But a fire is lit inside Yona, and she will not let Hak die. Meanwhile Su-won's coronation day is at hand, and hepromises to be a very different king.
Gesehen von 2 Usern
1x7 – Schicksal
Hak's massive injuries are treated by Yun, the young boy who cares for the long missing oracle Ik-su. Yun distrusts Yona for being of royal birth, but the oracle dreams of Yona's fate, and points her on a new path.
Gesehen von 2 Usern
1x8 – Die gewählte Tür
Ik-su wants Yun to leave and travel with Yona, but the "beautiful genius" is torn between his desire to see the world, and his feelings of responsibility for the hapless Ik-su. Yun finds himself thinking back to when he first met the strange oracle...
Gesehen von 3 Usern
1x9 – Wankende Entschlossenheit
Yona, Hak and Jun begin their journey to find the Four Dragons, but they have little more than scraps of stories as leads. Frustrated with being a liability, Yona demands Hak teach her to use weapons, but can a pampered princess learn to kill?
Gesehen von 2 Usern
1x10 – Erwartung
Yona is welcomed by the people of the White Dragon's Village, who believe her red hair is a sign she is the king they have been waiting for. Of course, only the White Dragon himself will know for sure if she is the real thing.
Gesehen von 3 Usern
1x11 – Die Drachenklaue
Gija proves to be a formidible warrior, but a lousy traveler. The search for the Blue Dragon begins, but with Gija only able to sense a vague direction, Hak and Yun team up to narrow the search. Meanwhile, Yona continues to train...
Gesehen von 2 Usern
1x12 – Der Drache mit den verbundenen Augen
With Gija's "Dragon sense," Yona and her party find a hidden village inside the rocky mountains. However, the villagers say that they have never heard of any Dragon there. Smelling something fishy, Yona decides to stay and have a look around.
Gesehen von 3 Usern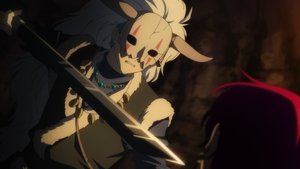 1x13 – Widerhallende Angst
After being saved by the Blue Dragon, Yona is determined to meet with him again. But when she finds him, he resists the pull to go with her, claiming he is cursed. Meanwhile, the villagers plot to dispose of Yona and her companions.
Gesehen von 2 Usern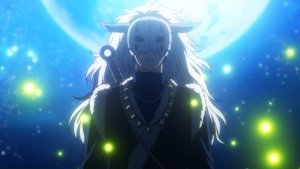 1x14 – Licht
Trapped after an earthquake, Yona and the others try to dig their way out, with the help of the Blue Dragon. After a lifetime of isolation and hatred, the Blue Dragon finds it hard to believe that Yona is truly his path to freedom.
Gesehen von 2 Usern
1x15 – In ein neues Land
As Yona and her party begin their search for the Green Dragon, she gets a crash course in the reality of life for the common folk. Meanwhile Su-won visits the capital of the Earth Clan, to the great annoyance of its general!
Gesehen von 2 Usern
1x16 – Kriegsspiel
Geun-tea isn't thrilled at having to participate in the "pretend-war" that Su-won cooked up. But in the midst of "battle" Geun-tea begins to realize there is more to the new king than meets the eye.
Gesehen von 2 Usern
1x17 – Awas Piraten
The search for the Green Dragon takes Yona and the others to the port town of Awa. Hak quickly realizes there is something amiss in the town, and to make matters worse, the Green Dragon seems impossible to pin down.
Gesehen von 2 Usern
1x18 – Beziehungen
Despite his best efforts, the Green Dragon is found, but makes it very clear he will not be following Yona. But Jeaha finds himself forced to keep dealing with the girl when she volunteers to help the pirates against Awa's evil lord.
Gesehen von 2 Usern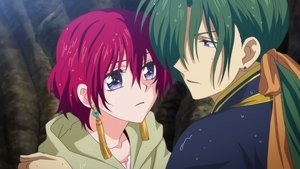 1x19 – Der Senjuso-Test
In order to be accepted by Captain Gi-gang, Yona agrees to a test: retrieve the cheonsu plant, a valuable medicine. It only grows on a steep ocean-side cliff, and harsh winds and waves will test her resolve!
Gesehen von 2 Usern
1x20 – Kette der Tapferkeit
Knowing that the showdown with Keum-ji draws near, Jeaha gets intel on when the sales of the kidnapped girls will happen. But the very presence of those girls makes the fight harder. Until Yona volunteers to go undercover, to Hak's horror.
Gesehen von 2 Usern
1x21 – Funken
Yona and Yun infiltrate Keum-ji's trafficking operation as "merchandise." Despite their brave fronts, the plan seems to keep unraveling. The Dragons and pirates begin their attack, hoping the signal will come in time!
Gesehen von 2 Usern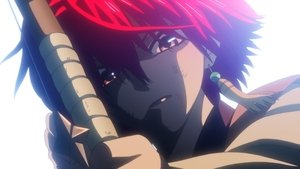 1x22 – Die Nacht, in der Geschichte geschrieben wird
The climactic battle between the pirates and Keum-ji's forces comes to a conclusion. Despite her many injuries, Yona takes an important step forward to protect those she cares about. However an even greater trial awaits her.
Gesehen von 2 Usern
1x23 – Morgen des Versprechens
Yona tries to shake off her surprise meeting and look to the future. Now that she is leaving Awa, Jeaha must decide if following Yona is something he wants to do, and not just something the Green Dragon must do.
Gesehen von 2 Usern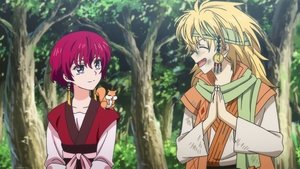 1x24 – Von jetzt an
Know what this is about? Be the first one to add a plot.
Gesehen von 2 Usern
Quelle:
themoviedb.org