13x1 – Abschied
Sam und Dean müssen mit dem Verlust ihrer Mutter, dem Niedergang Crowleys und dem herzzerreißenden Tod von Castiel zurechtkommen.
Gesehen von 3 Usern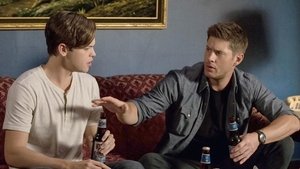 13x2 – Die Macht des Sohnes
Sam und Dean entdecken, was Jack mit seinen Kräften leisten kann. Ein unerwarteter Besuch aus Donatello setzt die Jungs in Alarmbereitschaft und macht ihnen deutlich, dass er mehr Schutz benötigt, als die Winchesters anbieten könnten. In der Hölle gibt es einen neuen Prinzen, nämlich Asmodeus der nun, da Lucifer fort ist, Jack im Visier hat.
Gesehen von 3 Usern
13x3 – Patience
Missouri benötigt die Hilfe von Dean und Jody um ihre Enkelin Patience vor einem bösen Geist zu beschützen. Dieser hat bereits eine Freundin von Missouri auf dem Gewissen und scheint noch lange nicht genug zu haben. Patience könnte nun zum Ziel des übernatürlichen Wesens werden, weil sie eventuell über die gleichen Fähigkeiten wie ihre Großmutter verfügt. In der Zwischenzeit arbeitet Sam weiter mit Jack zusammen, um zu lernen, wie er seine neuen Kräfte richtig kontrollieren kann.
Gesehen von 3 Usern
13x4 – Die Leere
Als plötzlich mehrere Patienten einer professionellen Trauerbegleiterin ums Leben kommen, werden Dean Sam und Jac gerufen, um diesen Mysterium auf den Grund zu gehen. Gleichzeitig beschäftigt sich das Trio mit eigenen, traumatischen Erlebnissen, die einst große Trauer in ihnen ausgelöst haben und sie nach wie vor beschäftigen.
Gesehen von 3 Usern
13x5 – Thanatologie für Fortgeschrittene
While working on a case involving the ghost of a demented doctor, Sam and Dean get assistance from an unexpected source – Billie. Castiel finds his way back to the Winchesters.
Gesehen von 3 Usern
13x6 – Tombstone
Castiel is reunited with Jack and together with Sam and Dean, they head to a sleepy old western town to investigate a murder. Dean gets to live out his boyhood fantasy when he comes face to face with a famous, gun-slinging outlaw.
Gesehen von 3 Usern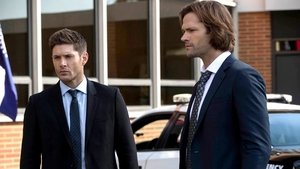 13x7 – Krieg der Welten
As Sam and Dean continue their search for Jack, with Asmodeus hot on their trail, they stumble across a familiar foe. Meanwhile, Lucifer manages to escape Michael's grasp and finds himself an unlikely and mostly unwilling ally.
Gesehen von 2 Usern
13x8 – Der Skorpion und der Frosch
Sam and Dean join the crew of a heist on behalf of a Crossroads Demon who has offered them a spell that can track Nephilim.
Gesehen von 2 Usern
13x9 – Ort des Grauens
Jack, desperate to prove to Sam and Dean that he is good and that he can control his powers, enlists the help of a dreamcatcher named Kaia to help him find Mary Winchester and save her from the alternate universe. However, when plans go awry, the Winchester brothers are the ones who need saving.
Gesehen von 2 Usern
13x10 – Verlorene Schwestern
When Sam and Dean go missing, Jody Mills calls Claire Novak, the rebellious rogue hunter, and tells her it is time to come home – they need to find the Winchesters. Claire returns and reunites with Alex Jones, who has stayed behind with Jody and tries to balance a "normal" life with being a part time hunter. While Jody is happy to have Claire home again, she's plagued by Patience's disturbing vision involving her adopted daughter. Claire and Alex search for Kaia Nieves, the dreamcatcher responsible for opening the rift that Sam and Dean went through, as she holds the key to their whereabouts. Jody calls her friend, Donna Hanscum, to round out the team and the women head off on the most important hunt of their lives.
Gesehen von 2 Usern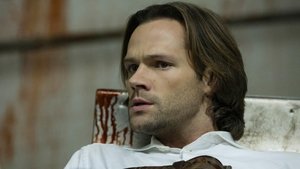 13x11 – Breakdown
Donna calls Sam and Dean for help after her niece, Wendy, goes missing. The three hunters discover Wendy was kidnapped by a man who sells human parts to monsters in a grotesque online auction and race to save her before it is too late.
Gesehen von 2 Usern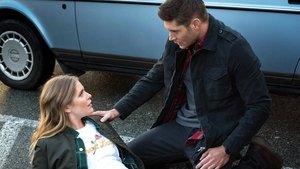 13x12 – Hilflosigkeit
Dean falls victim to a couple of witches, sisters Jamie and Jennie Plum, who manage to steal a powerful book of spells from the Winchester brothers. When Sam and Dean go after the book, they get help from a powerful and surprising ally when Rowena, back from the dead, intervenes to assist them.
Gesehen von 2 Usern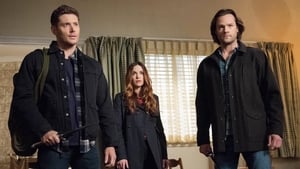 13x13 – Teufelspakt
Sam, Dean and Castiel search for Lucifer who, meanwhile, strikes an unlikely deal with a local faith healer named Sister Jo. Asmodeus inches closer to finding Jack.
Gesehen von 2 Usern
13x14 – Gute Vorsätze
Jack and Mary manage to escape Michael's clutches and end up finding an ally in "apocalyptic world" Bobby Singer. Meanwhile, Sam, Dean and Castiel continue to search for a way to open a breach, not realizing that one of their own may be working against them and costing them precious time.
Gesehen von 2 Usern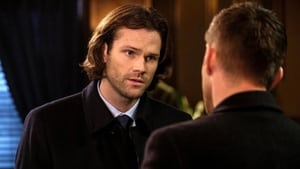 13x15 – Ein Hochheiliger Mann
Sam and Dean are close to collecting everything they need to open a rift into the Apocalyptic World and possibly rescuing Mary and Jack. The one missing ingredient leads the Winchesters to a black market for religious relics where everything is not always as it seems.
Gesehen von 2 Usern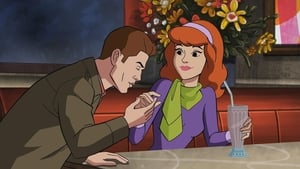 13x16 – ScoobyNatural
Sam, Dean and Castiel are transported into the animated world of Scooby Doo where they join forces with the Scooby gang to solve a ghostly mystery.
Gesehen von 2 Usern
13x17 – Das Ding Aus einer Anderen Welt
Sam and Dean continue to collect the pieces necessary to open a rift to the other world in order to save their family. Their latest quest leads them to a Men of Letters bunker from the 1920s and a hungry God from another dimension. Meanwhile, Ketch makes a shocking decision about Gabriel after an unruly encounter with Asmodeus.
Gesehen von 2 Usern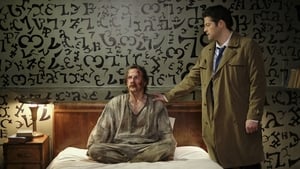 13x18 – Die Mission
Lucifer rules over heaven but things aren't going exactly as planned, exasperating his first lady, Jo. Sam and Castiel are perplexed by the return of Gabriel. Meanwhile, Dean gets one step closer to finding Mary and Jack.
Gesehen von 2 Usern
13x19 – Die Macht des Todes
Sam and Dean must stop Rowena, who is on a deadly mission. Meanwhile, Castiel looks to heaven to recruit angels for an impending invasion but is shocked by not only what he finds, but who.
Gesehen von 2 Usern
13x20 – Eine Offene Rechnung
Gabriel is back and drags Sam and Dean into his plot for revenge on the demigods who sold him to Asmodeus. Meanwhile, Jack's inflating confidence leads to reckless decisions that could put others in harm's way.
Gesehen von 2 Usern
13x21 – Tod dem Teufel
Sam, Dean, Castiel and Gabriel must work together if they have any hope of bringing Mary and Jack home. Meanwhile, Rowena's encounter with Lucifer may alter the outcome of the journey for one of our heroes.
Gesehen von 2 Usern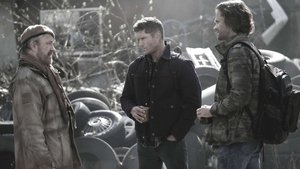 13x22 – Exodus
Sam und Dean arbeiten einen Plan aus, der das Leben zahlreicher Unschuldiger retten wird. Jack muss weiterhin mit den Folgen seiner Entscheidungen kämpfen.
Gesehen von 2 Usern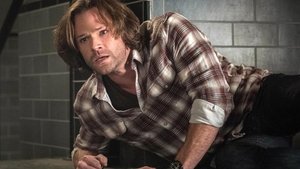 13x23 – Das Ende allen Lebens
Unsere Helden Sam und Dean Winchester werden weiterhin im Kampf zwischen Gut und Böse geprüft. Eine überhastete Entscheidung könnte das Leben einer der Brüder für immer verändern.
Gesehen von 2 Usern
Quelle:
themoviedb.com