4x1 – Der Pusher
Bastian Pastewka gets robbed by a little girl and his "car tire cookies" (Oreo) stolen. He tells the police that the offenders were several big Swedish men. The police later find the girl after a witness told them the real story. In the end, Bastian really gets robbed by two blond men with an Swedish accent. Bastian Pastewka also finds his niece smoking pot and a big plastic bag of weed to finance her drivers license. Bastian takes the bag away and after struggling with the situation he ends up selling the weed to some of his actor friends. He gives his niece the ...
Gesehen von 19 Usern
4x2 – Der Spender
Bastian's brother Hagen and his girlfriend are desperately trying to get a baby. Bastian finally decides to do them a favor which has to be kept secret.
Gesehen von 18 Usern
4x3 – Das Experiment
Anne is annoyed by Bastian's TV addiction and starts an experiment. Bastian gets a ban on watching TV for a whole week. As expected Bastian soon is sick of spending the evenings with Anne, Hagen and Svenja.
Gesehen von 18 Usern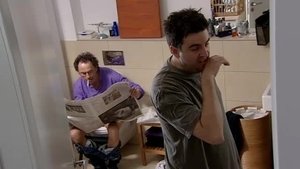 4x4 – Die WG
When Bastian moves into his friend Hugo's Apartment there are not only a lot of hot girls and a lot of alcohol but there is also a very compelling job offer.
Gesehen von 18 Usern
4x5 – Der Priester
Bastian thinks that is relationship with Anne is at an end. He doesn't want it to be true and send his friend Christoph Maria Herbst as a message of love to Anne.
Gesehen von 18 Usern
4x6 – Das Knöllchen
Bastian wants to get rid of his points in Flensburg and makes a big sacrifice. What is worse than a appearance at "Hit Giganten"- A job as Michael Kessler's driver.
Gesehen von 18 Usern
4x7 – Der Aufzug
After a not so great evening at the Grimme Preis, Bastian and Anke Engelke get stuck in an elevator. A very long night awaits them.
Gesehen von 18 Usern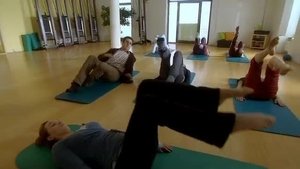 4x8 – Der Pilates-Kurs
Instead of participating in the Pilates course Bastian only has his career in mind. If he notices that he has alienated with Annette Frier because of this, a big dream of him bursts.
Gesehen von 18 Usern
4x9 – Der Tarif
Although Anne's uncle has pasted away recently, Bastian only has his new book and his mobile plan in his mind. No doubt the forthcoming wedding gets very embarrassing for him.
Gesehen von 18 Usern
4x10 – Der große Kessler
Bastian is not amused about the new star in Regines talent agency - it is Michael Kessler. Bastian plans to sabotage his career.
Gesehen von 18 Usern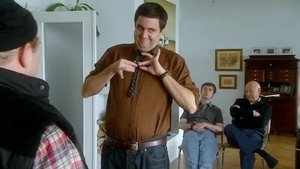 4x11 – Der Kratzer
Bastian and Hagen cause a deep scratch on father Volkers floor. They have to solve the Problem and try to get a craftsman at the Schwarzarbeiterstrich. But the trouble gets even bigger.
Gesehen von 18 Usern
4x12 – Der Brühwürfel
Nobody want Bastian's autograph cards and there is a very bad smell in the house. A big rat moved into Svenja and Hagens apartment and they moved with Kim to Bastian and Anne.
Gesehen von 18 Usern
Quelle:
themoviedb.com