1x1 – The Gods of Dangerous Financial Instruments
Marty and The Pod travel to New York to consult for MetroCapital, a mega-bank that is looking for a plan to unscrupulously justify taking their year-end bonuses as the financial world around them burns. Unfortunately, Marty makes an enemy out of MetroCapital's number two guy, Greg Norbert, in the process. Back at home, Marty gets some unwanted advice on how to raise his son, Roscoe, from Jeremiah, Marty's live-in father, when Roscoe decides to try out for the female lead in a school play.
Gesehen von 5 Usern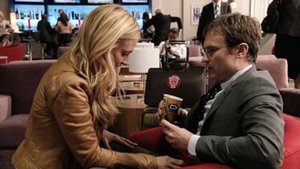 1x2 – Amsterdam
Marty and The Pod are sent to Phoenix to clean up a mess at a very powerful sports franchise, caused by the owners' impending divorce. Once there, Jeannie takes a dinner meeting with Derek, an old flame, but is deflated when she finds out his real intentions toward her. On the home front, Marty continues his personal war with Principal Gita over Roscoe's cross-dressing.
Gesehen von 4 Usern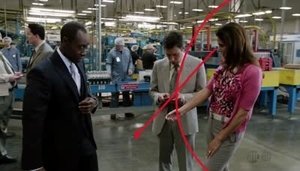 1x3 – Microphallus
Marty arrives at the offices to find Greg Norbert there to announce the possible acquisition of Galweather by MetroCapital. This is not good, people. The Pod then flies to Indiana to consult for a beverage company, where Marty applies his management skills to turn a loss into a win. Meanwhile, Clyde questions whether Doug actually hooked up with a transvestite, and Roscoe struggles with the confusing feelings of liking both a boy and a girl.
Gesehen von 4 Usern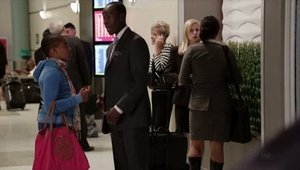 1x4 – Mini-Mogul
With Jeremiah out of town, Marty is forced to bring his son Roscoe to his next job in San Francisco. Hoping to get some quality time with his dad, Roscoe ends up spending it all with The Pod - instead when Marty is forced to babysit Alex Katsnelson, the teenage CEO of a security software company. Meanwhile, Jeannie reacts to her recent engagement by having a tryst with Kurt, a tortured musician she randomly meets in a coffee house.
Gesehen von 4 Usern
1x5 – Utah
On a consulting gig in Utah, Jeannie is put in charge when it becomes clear that the racist CEO of a no-frills motel chain won't take Marty seriously. Meantime, Clyde tries to make inroads with a nice Mormon virgin. On the home front, Monica decides to spend some quality time with Roscoe after she gets spurned by a married man she's been seeing. But things turn very dark, and Roscoe comes away with a little more understanding about his mom, and a lot more appreciation for his dad.
Gesehen von 4 Usern
1x6 – Our Descent Into Los Angeles
Marty goes to war with his son's school when Roscoe is accused of sexual harassment for trying to kiss a boy.On the home front, his personal life is further complicated when April, a stripper Marty met in New York, reappears. Elsewhere, Jeannie starts to get cold feet at the prospect of her upcoming wedding.
Gesehen von 4 Usern
1x7 – Bareback Town
When The Pod goes to Washington, DC, to consult for a pharmaceutical company, Marty faces a challenge from April to stay monogamous on the road - which puts Jeannie in the position of having to take one for the team and 'satisfy' a female client. Back at home, Jeremiah reveals something serious to April, asking for her confidence until he can tell Marty himself. At episode's end, a jealous Monica drops a huge bombshell on Marty.
Gesehen von 4 Usern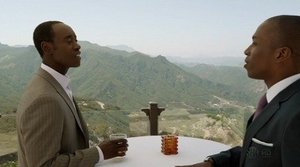 1x8 – Veritas
Marty and The Pod take part in the annual Galweather-Stearn recruiting event, where the best and brightest from Harvard Business School are wined and dined. Once there, Marty teaches James, the lone black recruit in this predominantly white business, the most important thing he knows.Meanwhile, Doug sets out to prove to Clyde that he can coach any one of the possible recruits onto 'the list', while Jeannie grills a sexy, flirty recruit to see if she's all style and no substance - a stance that becomes very hypocritical when we learn a secret Jeannie has been hiding.
Gesehen von 4 Usern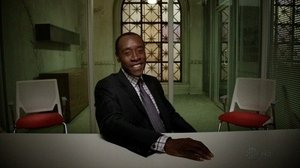 1x9 – Ouroboros
The consultants get consulted when Marty and The Pod are put through the ringer by their arch-rival firm, Kinsley-Johnson - all part of the due diligence MetroCapital is performing for the upcoming merger. Meanwhile, Jeannie does her best to keep Wes and the marriage at bay, but fails to keep it a secret from Marty. April and Roscoe bond. But just as Marty feels he has things under control at home, he learns about the secret Jeremiah has been hiding just as he receives shocking news from Monica.
Gesehen von 4 Usern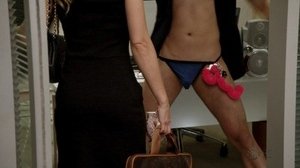 1x10 – Prologue and Aftermath
Jeannie embarks on a gig to establish her own legend in the world of consultants when she leads The Pod to her hometown to resurrect an ailing church. On the home front, Monica's powers of manipulation reach new heights, threatening Marty's relationship with April.
Gesehen von 4 Usern
1x11 – Business
Marty and "The Rainmaker" work together to put the kibosh on their firm's impending acquisition by MetroCapital. But a back-stabbing twist of events leaves Marty with "The Rainmaker" as his mortal enemy instead of valued ally. Marty has to deal with attitude from his son, Roscoe, in the aftermath of the news about April.
Gesehen von 4 Usern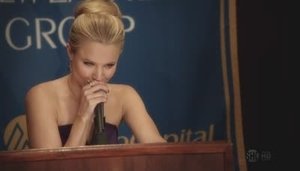 1x12 – The Mayan Apocalypse
With the help of Greg Norbert, Marty and The Pod fight to pull off an 11th-hour reprieve and stop the MetroCapital acquisition from happening. Meanwhile, Jeannie makes a decision about marrying Wes; while Marty's son, Roscoe, makes a life-altering decision of his own.
Gesehen von 4 Usern
Quelle:
themoviedb.com