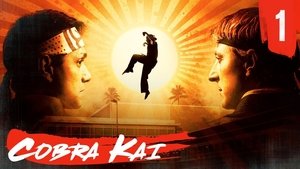 1x1 – Ace Degenerate
34 years after losing the All Valley Karate Championship, Johnny Lawrence decides to reopen the Cobra Kai Dojo while his school adversary, Daniel LaRusso, runs a successful auto business.
Gesehen von 6 Usern
1x2 – Strike First
Daniel is dismayed to find a new Cobra Kai dojo has been opened up. Johnny learns his dojo has to pass several safety requirements before he can actually start teaching.
Gesehen von 6 Usern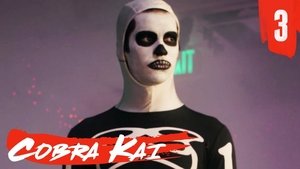 1x3 – Esqueleto
Miguel helps Johnny advertise Cobra Kai on the web. Daniel agrees to chaperon at the Halloween dance so he can keep an eye on his daughter.
Gesehen von 5 Usern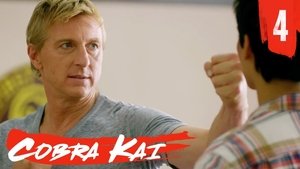 1x4 – Cobra Kai Never Dies
Daniel deals with a defaced billboard and a business rival. Johnny decides he needs to do something about his wayward son. Samantha learns the truth about Kyler.
Gesehen von 5 Usern
1x5 – Counterbalance
Cobra Kai gains it's second student. Daniel has an intricate plan to get payback on Johnny. Miguel defends Samantha against Kyler during lunch break.
Gesehen von 5 Usern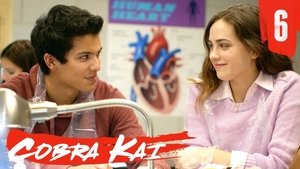 1x6 – Quiver
Daniel is practicing Karate again but can't find a sparring partner. Cobra Kai is filled with students but Johnny's tough teaching methods don't agree with all of them. Robby is working at Larusso Luxury Motors to spite his dad.
Gesehen von 5 Usern
1x7 – All Valley
Daniel takes on teaching his new pupil using the unconventional techniques from Mr. Miyagi. Robby is tempted to return to his delinquent ways. Johnny helps Miguel with his first date.
Gesehen von 5 Usern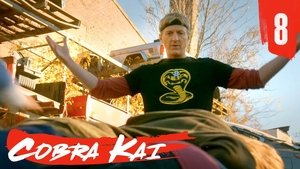 1x8 – Molting
Johnny prepares his Cobra Kai students for the next All Valley Karate Tournament and in turn, he is inspired to clean up his life. Daniel is still unaware of his new pupil's background. But as events unfold, it seems nothing has changed between Daniel and Johnny in 30 years.
Gesehen von 5 Usern
1x9 – Different but Same
Despite Johnny's efforts to move forward, he confronts Daniel about the assault on his property. An attempt to appease Johnny makes them revisit the past together. Miguel senses Samantha is lying to him. The dojo students try to intimidate the popular kids at a party.
Gesehen von 5 Usern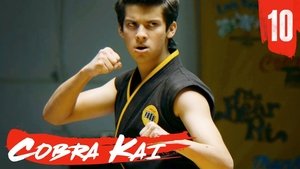 1x10 – Mercy
The highly-anticipated All Valley Karate Tournament brings Johnny and Daniel on opposite sides again, except this time, the new generation of karate students are the combatants. Who will pay the price for ultimate victory?
Gesehen von 5 Usern
Quelle:
themoviedb.com