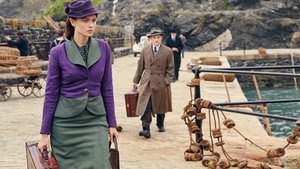 1x1 – Episode #1.1
Ten strangers are persuaded to retreat from their troubled lives and travel to Soldier Island, an isolated rock off the Devon coast, where all is not as it seems.
1x2 – Episode #1.2
As the guests make plans to combat the killer, the body count rises, and dreadful secrets are brought to light.
1x3 – Episode #1.3
With their numbers dwindling, the remaining guests have very different reactions to their situation as everything becomes a fight for survival.
Quelle:
themoviedb.com